As an intermediate surfer, you've mastered the basics and are out back playing on the green waves. However, an Intensive Intermediate Surf Weekend with Surf Sistas, could be the ticket to taking your surfing to new heights!
The Surfing Plateau
I learnt to surf on a gap year six years ago which got me out the back and wave riding consistently. Since then I haven't had coaching, and whilst I've made progression, it's been slow with a lot of frustration. It wasn't until a recent trip to Morocco that I realised how useful it was getting coaching when you're an intermediate level surfer.
I was out logging at a point break with a couple of friends, one of whom is a ISA Level 2 Surf Coach. She had seen me take a few waves and whilst chatting as we paddled back up to the point, she offered some feedback. "Instead of "charging to the nose" in three big steps but falling just short, aim for four much smaller steps with the last step being slightly extended to get a hang 5″
What happened next felt cosmic. I took the next set wave, popped up, set my line and mentally counted to four as I deliberately shortened my step and slowed down. Next thing I know those five little piggies on my left foot were wrapping themselves round the nose of my board in a perfect hang five. EEEEEEK!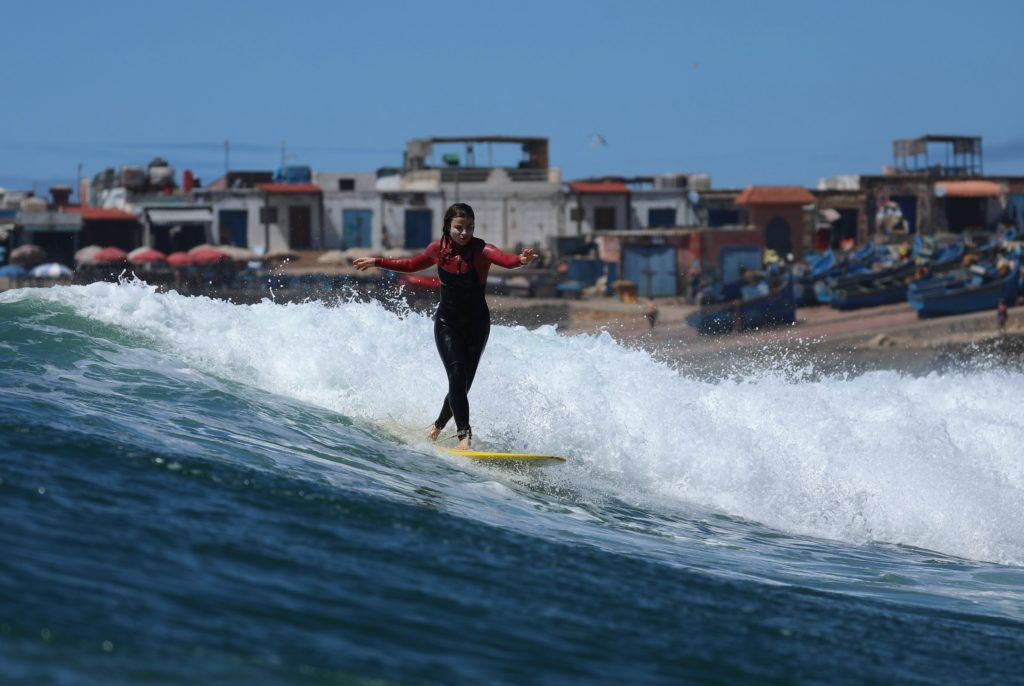 Over those two months, my longboarding improved more than in the last two years, by accepting feedback and mentally focussing on one improvement point in my surfing. This has got me even more excited for the Intermediate Weekends we're running this Summer. We're excited to have the chance to help you break through your plateau and take your surfing from strength to strength.
Over those two months, my longboarding improved more than in the last two years, by accepting feedback and mentally focussing in on one little improvement point in my surfing at a time.
Wondering what a Surf Sistas Intermediate course can offer you? Here are 6 key reasons why we are confident this weekend will make a radical difference to your surfing experience ..
We're running a 1:3 Instructor Ratio
For most of our courses we run a maximum 1:4 ratio. On this course we're limiting spaces to only eight guests with three coaches in the water. 1:4 is a great coach to student ratio as you will receive lots of 1:1 coaching (most surf schools run a 1:8 ratio). However, we have decided to reduce to 1:3 on the Intermediate weekends because at this level we're anticipating that each participant will have very specific surf niggles that are more varied from one woman to the next. The 1:3 ratio will mean more tailored and individualised coaching for each student.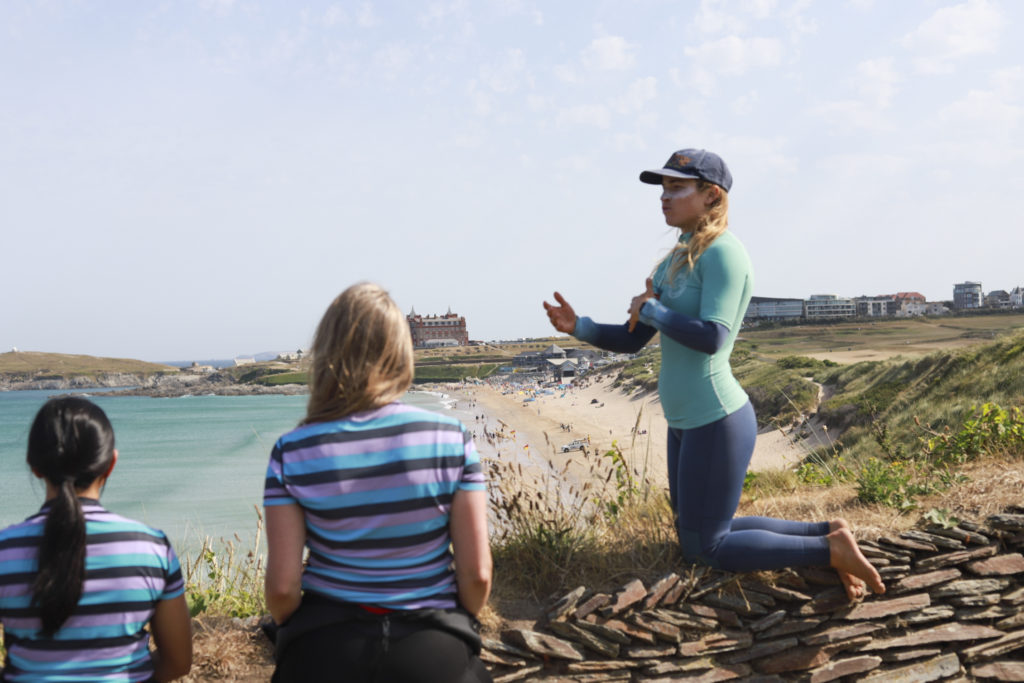 We Structure the Weekends around your goals & surf dilemmas
No Intermediate weekend is the same. One of you may join looking to improve your cutback and another of looking to learn how to generate speed. Therefore, we don't cookie cutter these courses.

Prior to the course, we request your feedback on your current experience, surfing ability and the individual goals you have for the weekend. That way are coaches are prepared to tailor the weekend and coaching around what you want to learn. We won't have a pre-set rigid structure of what will be taught. But we do have a bank of resources and techniques that we'll pull from to support you to achieve your goals.
Photography (in water and Out)
For one of the sessions, we'll be joined by a professional in-water photographer who will be capturing your waves. Not only will these be used in the photo/video analysis session but they're also epic shots that you can keep as memories of your surfing (even for the gram). For all four water sessions there's also a land based photographer, capturing your waves so that you can see your progression over the weekend.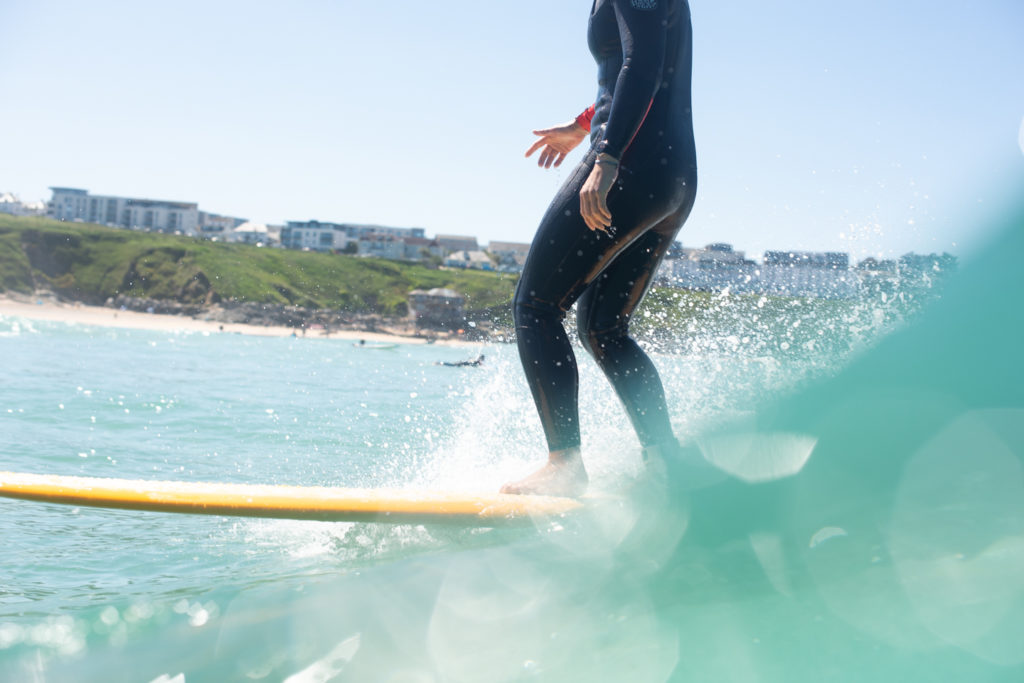 We move with the Tides
Forecasting is wonderful but there's only so far into the future the long range will go. We know that when you book your course, you might not know what the conditions will be like. Over the weekend we'll be scheduling the session times to get the best tides, winds and waves possible. This could involve dawnie sessions or exploring a different beach! We'll contact you the day before the course starts to confirm the Saturday session timings and decide on the Sunday session the day before as well. Get ready for a fun filled weekend!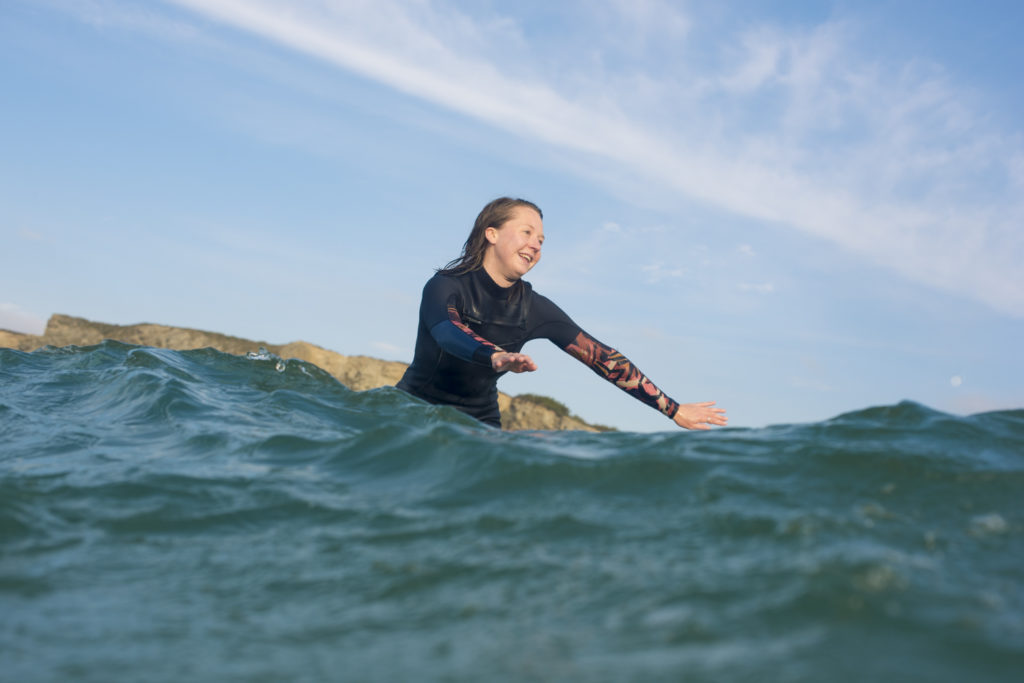 No time off work needed!
That's right. You can hop in and out of the course over the space of a weekend, saving your annual leave for winter escapes, maybe even on one of our global surf retreats 😉 The weekends will be full-on days so you can get the most of your time with us. Just be ready to get the caffeine going Monday morning.
Experienced Instructors on board to deliver the best coaching
In Newquay, we're lucky to have a community incredible female surfers and instructors. A fair amount of the time, the number of women in the sea can outnumber the men!
This means our Surf Sistas team includes some highly experienced surf coaches, with Level 2 ISA qualifications under their belts and/or extensive years of coaching experience.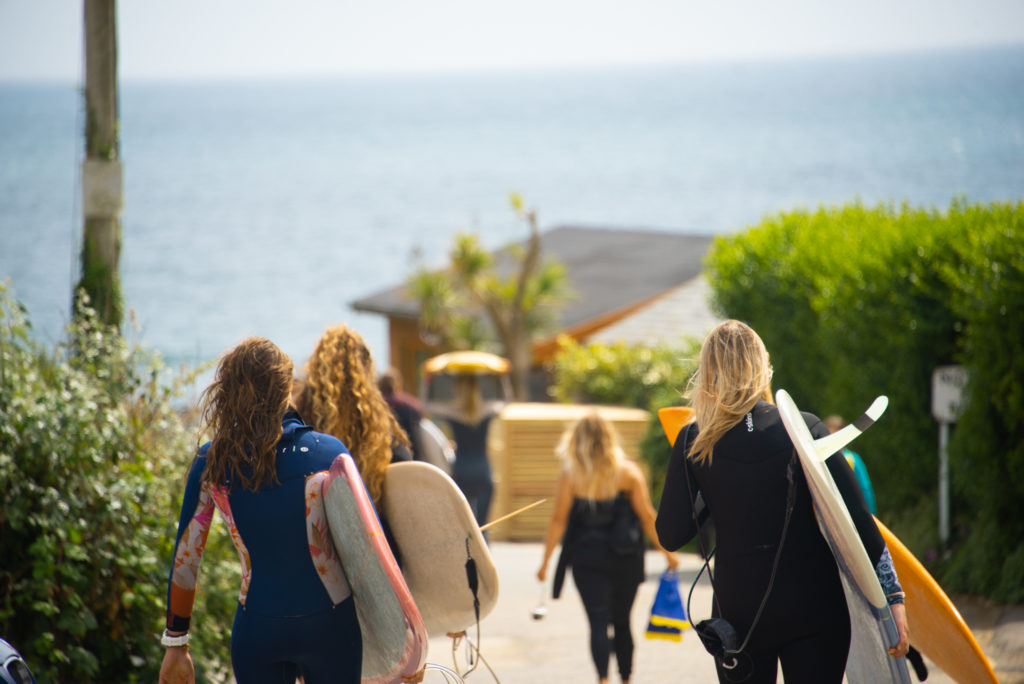 If this sounds like the course for you, head to our course page to book your spot and get the full information.
Unsure of your level of ability, check out our guide to picking the right Surf Sistas course for you.