The wonderful Cornwall. For us surfers that live here year round there's nowhere else we'd rather be. A raw, rugged yet alluring landscape with a rich mining heritage and charming fishing towns. This south-westerly peninsula, spitting into the Atlantic is the British surfing hub. With 250 miles of coastline and over 300 beaches to choose from, we're spoiled for choice when it comes to surfing. So before you book a trip to France or Portugal, take a moment to consider why it might be worth visiting Cornwall instead. If you need persuading, read on below.
The quality and variety of surf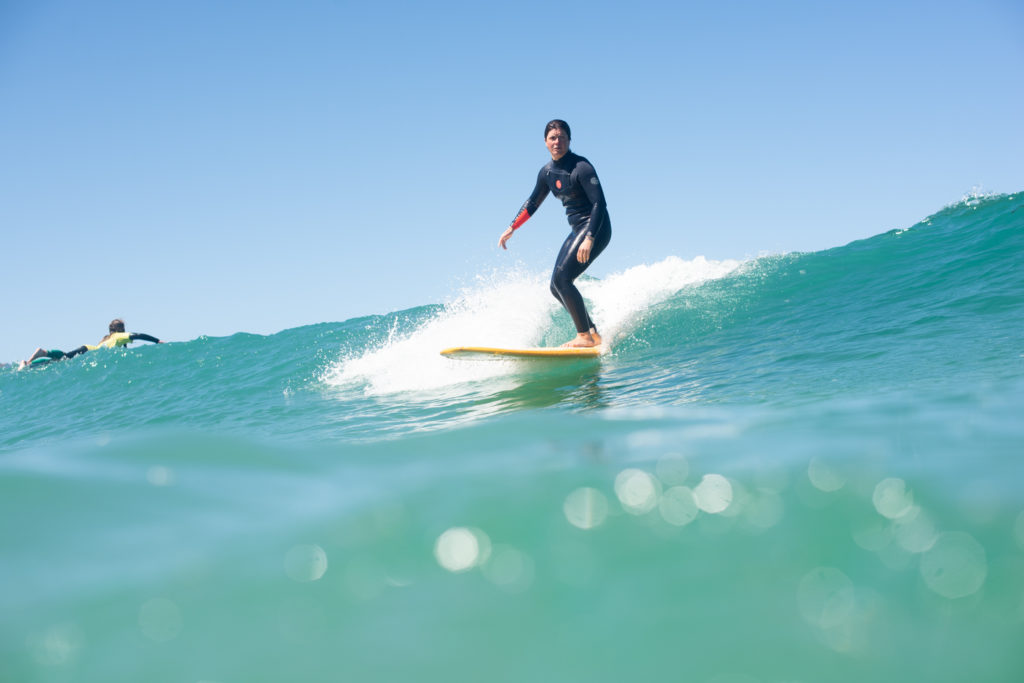 The HQ for our surf courses is Fistral beach in Newquay, one of the most consistent beach breaks in Cornwall. Working at all tides and holding a variety of wave sizes from ankle grazers to overhead sets. We love surfing here but also are blessed to mix up the surf spots heading to nearby Watergate, Crantock or Perranporth for a change of scene. All have their own wave characteristics and are within a 15 minute reach of Newquay. But if you want to spread your wings beyond the realms of Newquay, Cornwall's 300 beaches in all different shapes and sizes, will give you all the different flavours of surfing. You can surf here year round and we can guarantee there's almost always somewhere working.
The Cornwall Food Scene
Delicious nourishment is a must when on a surf trip, we need good quality food to fuel us and Cornwall delivers on all fronts. I would describe Cornwall as having a contemporary cafe culture, providing delectable modern style brunch menus accompanied by high quality coffee. Seriously, the coffee you get in Cornwall matches the best London outlet. We're home to many small independent cafes.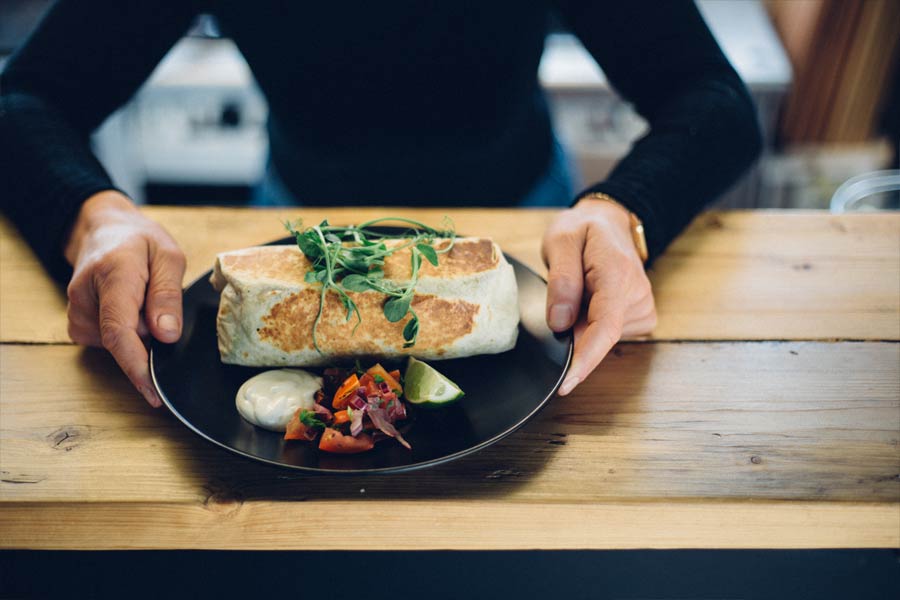 As far as evening dining goes there's a lot to choose from. Newquay has a mixture of great cuisines from Gilmore's Mexican to the famous Lewinnick Lodge. Falmouth town on the south coast is renowned for it's selection of charming waterside pubs that compliments is rich music scene. St Ives and Padstow is where you'll find sea inspired gastro-pubs. We've even collated a comprehensive list of our favourite cafe's, restaurants and bars in Newquay, should you find yourself in the area and in need of recommendations.
Accessible lifeguarded beaches
Most of the beaches in Cornwall have nearby parking areas making it easy for you to rock up, slide into your wetsuit and straight in the surf. There can be nothing more frustrating than hunting down a parking spot when the surf is pumping! Between September and April, a lot of the street parking changes to unlimited stay. Bonus! That means you can spend all the time you wish in the sea without fear of a parking fine.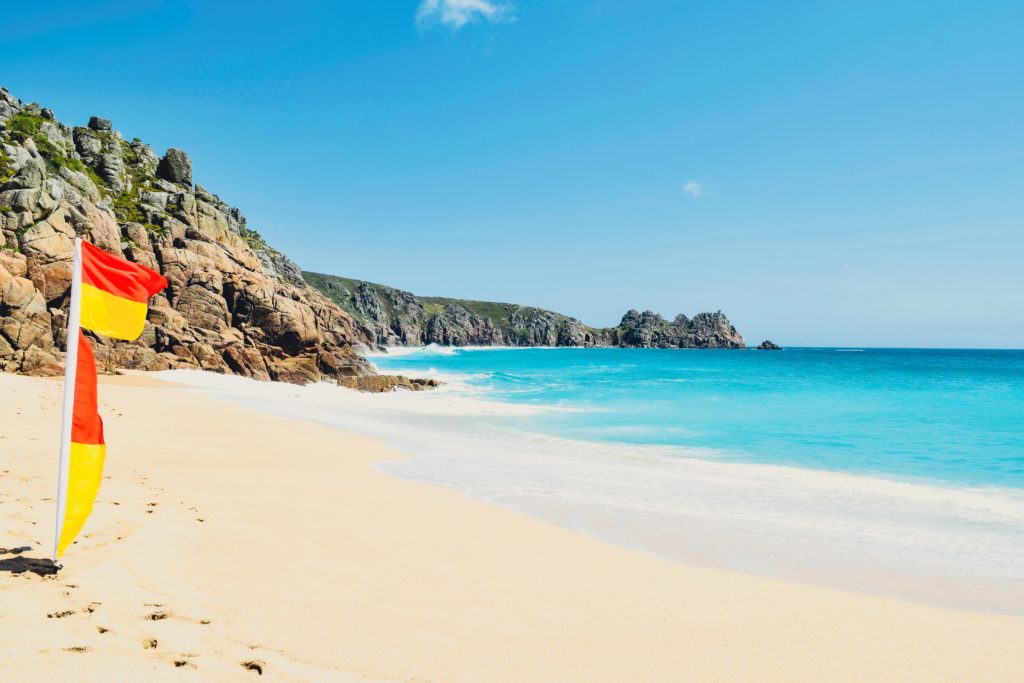 We're also lucky that most of our surf beaches in Cornwall are patrolled by RNLI lifeguards between May and September. If you join us on a course, you'll be coached by wonderful women who are all qualified surf lifesavers on lifeguarded beaches.
If you're heading for a surf, check out here which beaches are lifeguarded. We'd also recommend reading the RNLI's beach safety guide. If you still feel unsure about surfing out of the lifeguarding season in the winter you can book in with us for a Private Lesson and we can take you to the best spot and help you improve your surfing! Drop us a message for more information.
Easy to travel to
Whilst on a map Cornwall looks quite isolated, the transport links making it easy for you to hop down for a weekday or weekend surf course. Newquay Airport connects to Manchester, London Gatwick, Edinburgh and Belfast amongst other destinations, giving you easy access from anywhere in the UK. There's also a direct trainline running from London Paddington to Penzance (in the south of Cornwall) stopping at multiple locations. By car or bus you can drop down easily off the M5 onto the A30 and cruise straight into Cornwall.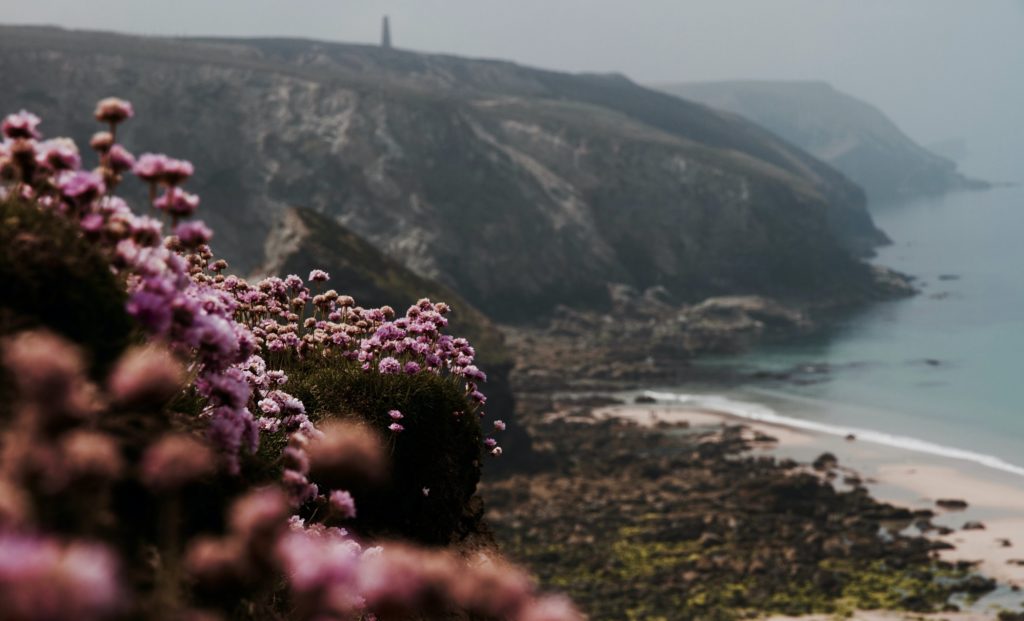 A lower carbon footprint for travel
In light of the recent COP27 summit and the pressure to keep global below 1.5 degrees, many of us are limiting flights to reduce our carbon footprint. If you're UK based you may consider going for a holiday at home using car or public transport instead of hopping on a plane to get to your surf destination. As mentioned, Cornwall is very well connected and accessible!
The Cornish Microclimate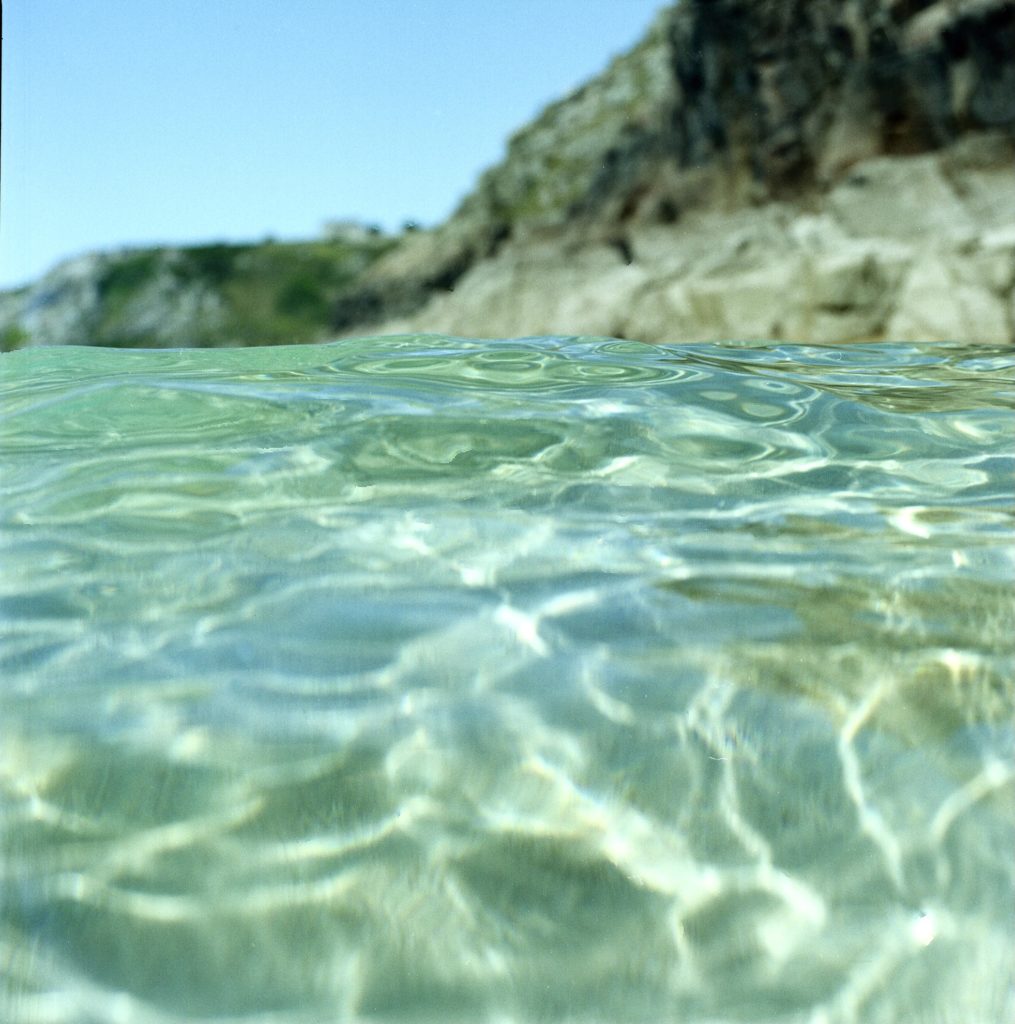 With the highest average annual temperatures thanks to it's oceanic climate, Cornwall is the place you want to be year round when it comes to weather. The summers are usually a degree a two cooler than the rest of England. With climate change increasing the frequency and intensity of heatwaves, Cornish summers are a heavenly. Who wouldn't want infinite opportunities for ocean dips in the summer heat? Cornwall also averages a couple of degrees warmer in winter and thanks to the Gulf Stream the sea is reasonably warm year round – get yourself down here!
Year round surfing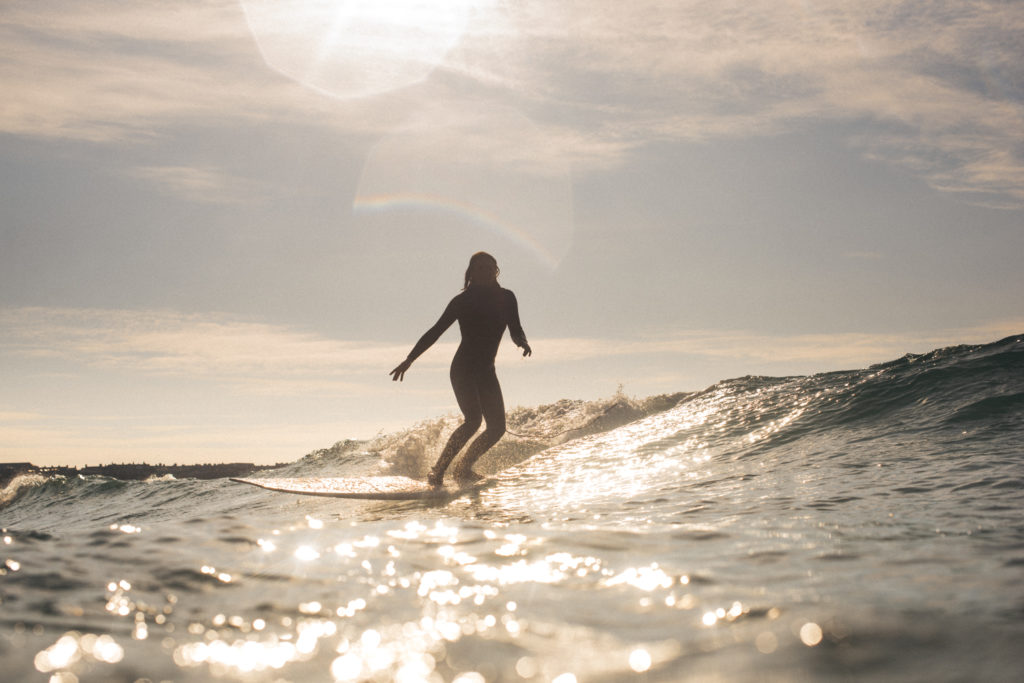 Surfing doesn't stop when the summer season comes to an end! You'll get waves in Cornwall all year round! From having surfed in Devon, Cornwall and Wales, I can safely say that Cornwall has delivered me the most consistent surf. The summer plays host to mainly soft longboarding waves whereas winter brings in bigger swells opening chances to score bigger surf which can be very fun! If you're not a fan of big waves, no problem, there are many sheltered spots (which get smaller waves) in Cornwall that you can head to during the winter if you want to head down for a surf. The bay in Newquay being one of them. If you need a little more convincing then check out our blog on Thriving in Winter Surf for practical tips to make the most of winter surfing.
Endless flat spell activities
On the days when there's no swell or those storms set in there are endless activities to enjoy. The South West Coast Path tracks the entirety of the aforementioned 250 miles of coastlines, so you can enjoy a hike along the undulating cliffs and watch the ocean from a different perspective. There's also the rugged moorlands of Bodmin Moor and West Penwith if you're looking for some elevation to your walks.
If you're craving the sanctity of the ocean, then wild swimming might be for you. Cornwall hosts an array of tidal pools, sheltered coastal spots and stretches of tranquil water, making it a top destination for swimming alongside surfing. You can discover more at Wild Swimming Cornwall or if you fancy a swimming focussed getaway to boost your confidence then check out our Swim Sistas Wild Swimming Retreats.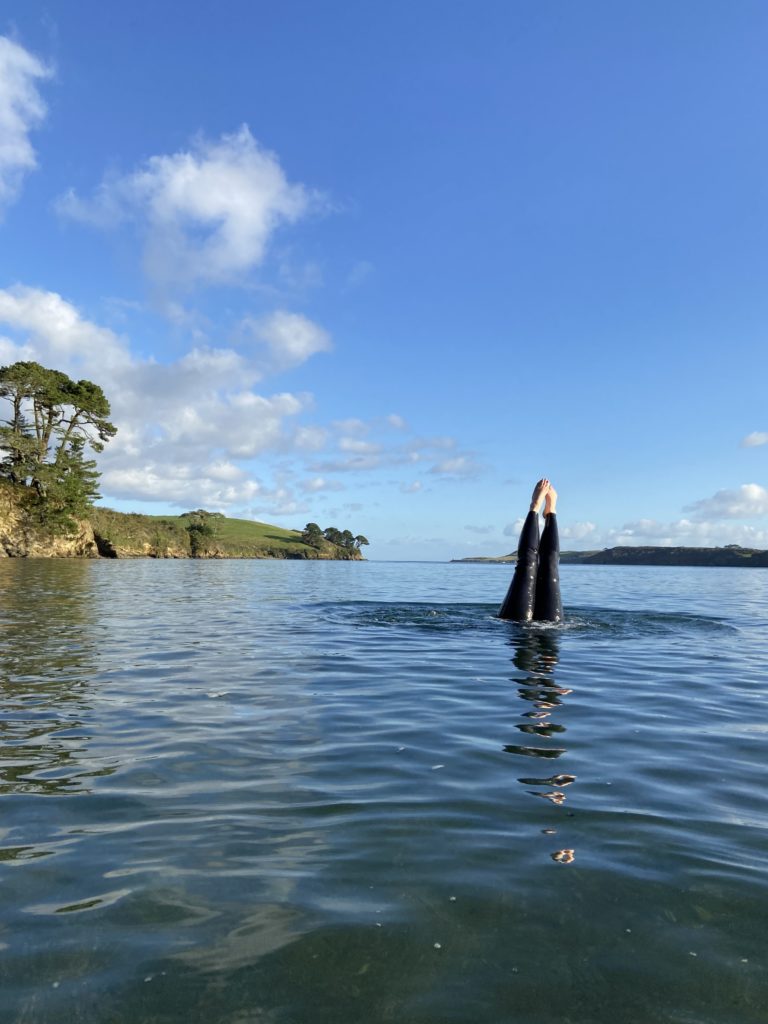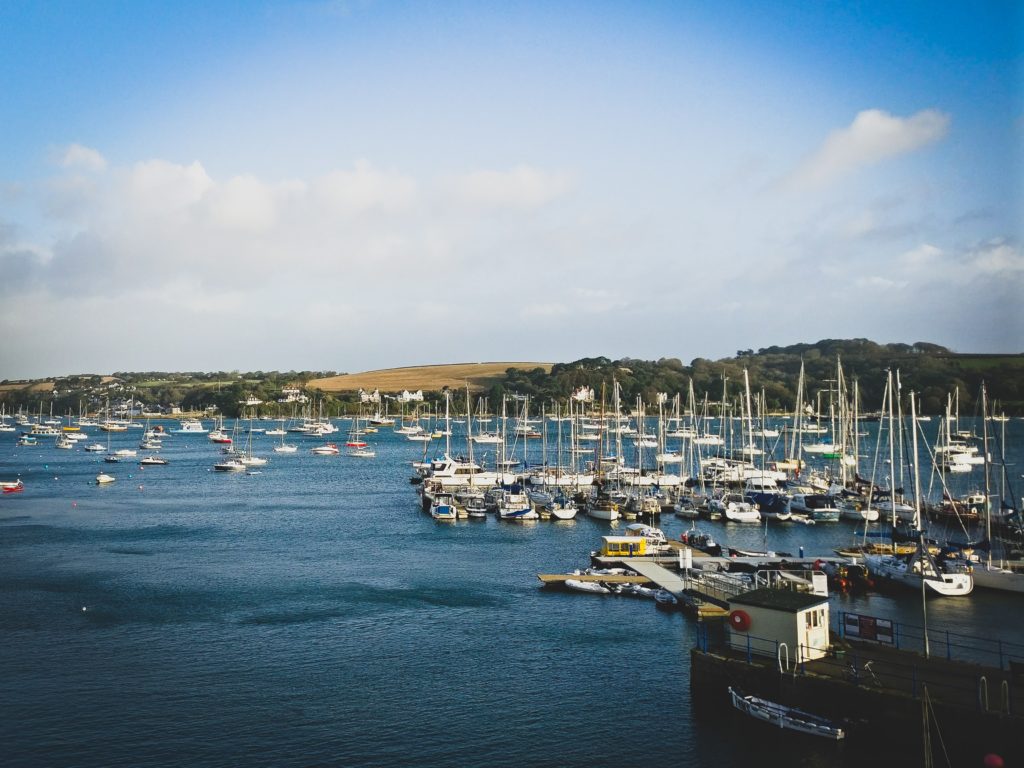 There are so many reasons why we love Cornwall, not just the consistent waves. If you're looking for a getaway with surf, cultural enrichment, fantastic music and good food then we can think of nowhere else to be! Join us in 2024!