Imagine your perfect surf getaway. Expanses of blue horizons, quaint coastal towns, a warm inviting climate and delicious local cuisine. Not to mention stretches of golden sandy beaches home to beautifully peeling waves! That's what you can expect on our women's surf retreat in sunny Northern Spain. We've fallen head over heels in love with this place and we're sure you will too!
A brand new adventure for 2023, Northern Spain has become our favourite European getaway. You'll be staying in a national park in accommodation with panoramic sea views. That's right, you can check the surf as you sip your morning coffee.
If you want the summer to stretch into September and after a hassle free surf trip with maximum surf time then this retreat will suit you perfectly. The beach is a 5 minute drive from your accommodation so expect to have a trip packed with surfing and a leaps in your progression. Don't worry, we've factored in the all important downtime including trips to local towns to sample delicious tapas and sangria.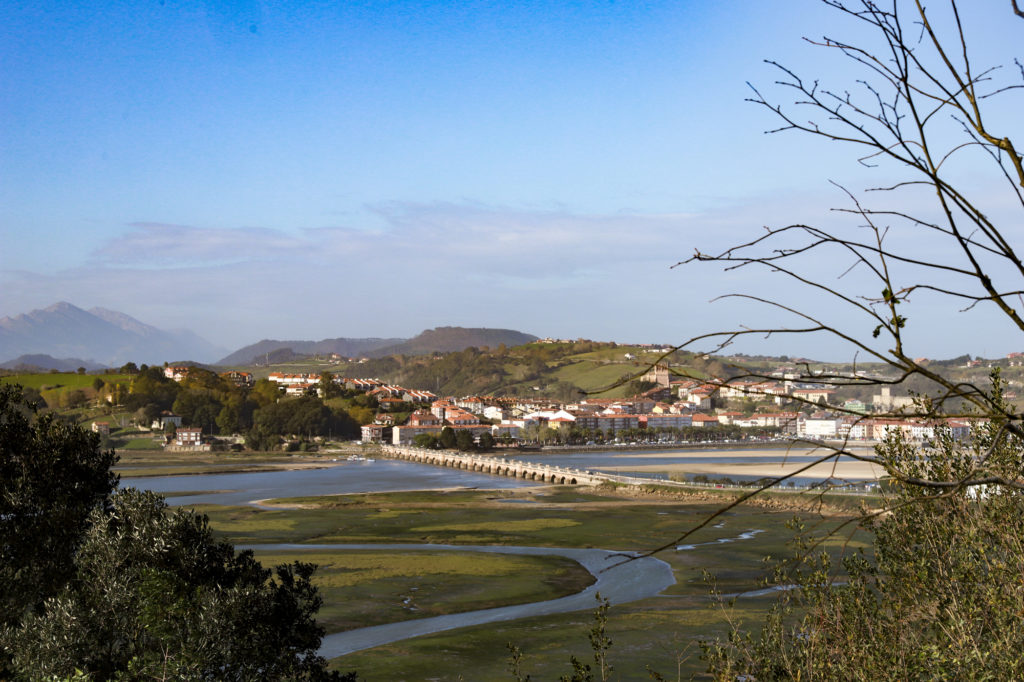 Dates + Rates
17th – 23rd September 2023 (FULL)
24th – 30th September 2023 (FULL)
| | | |
| --- | --- | --- |
| | Early Bird Booking | Standard Price |
| Triple room per person | £995 | £1095 |
| Twin room per person | £1150 | £1250 |
| Private room per person | £1395 | £1495 |

All prices in UK £ Sterling. See www.xe.com for currency exchange

Early Bird Prices expired 31.1.23
Location
Cantabria, Northern Spain
45 mins drive from Santander Airport (direct flights to here from Stansted, UK & other European Airports)
10 minutes to nearest train station
What to expect
Expect 5 days of twice daily surf sessions with Surf Sistas coaches and a local guide so you score the best waves. Throughout the week, you'll receive relevant theory sessions and photo/video analysis of your surfing. We can't emphasise how valuable this is! Seeing the small adjustments you can make by looking at photos/videos translates into big changes when in the water.
With all this surfing we're keeping your wellbeing in mind, so expect three yoga sessions during the week to stretch out those hard worked surf muscles. You'll also be provided with nourishing healthy meals each day to ensure you're fuelled for your sessions.
We'll be taking you out to the local towns for the chance to experience the local cuisine. Think mouth watering tapas, fresh seafood and the very best wine and Sangria. We'll have the opportunity to explore the coastline, with sunset dips, stand up paddleboarding in the national park and walks along the coast path.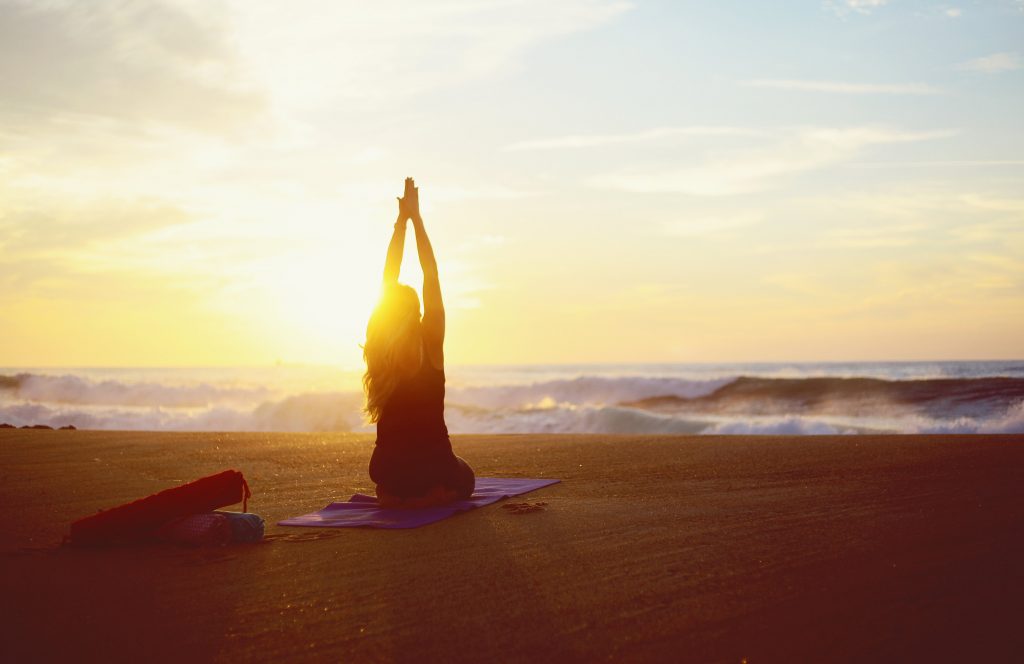 Surfing
You'll be based near two of the best surf spots in Cantabria. Your accommodation overlooks a 2km stretch of sandy beach offering mid sized waves. This is the perfect place for you to get to grips with surfing and get used to a new wave. With plenty of space, we can spread out and enjoy little competition for waves. The north end of the beach is protected by a headland providing shelter from Northerly winds and acting as a buffer for big swells. Therefore if the conditions aren't favourable along the rest of the stretch, there's a place to take shelter.
If the swell here doesn't fill in, due to it's north easterly orientation (most swell comes from the NW) you'll have the option to head to the beach around the corner. This a more exposed beach break favouring south easterly winds, again with golden sounds stretches for a few kilometres.
Both breaks are set up to offer reeling mellow left and right hander waves, which makes it great for Improver level surfers and a Longboarding haven!
If you're an improver (paddling out the back and learning to catch green waves) you can find a peak that will suit your preferred wave size along the beach. If it's too big in the middle! No worries, we'll head to the sheltered corner for a more manageable paddle out.
If you're new to longboarding or want to improve your style and flow on the board (and nail those cross steps to the nose) the waves in Cantabria are set up to provide long faces to practice on. Our low ratio coaching (max 1:4) and love for longboarding means you'll get dedicated attention and techniques specific to longboarding.
We love surfing these beaches and can't wait to bring you here too!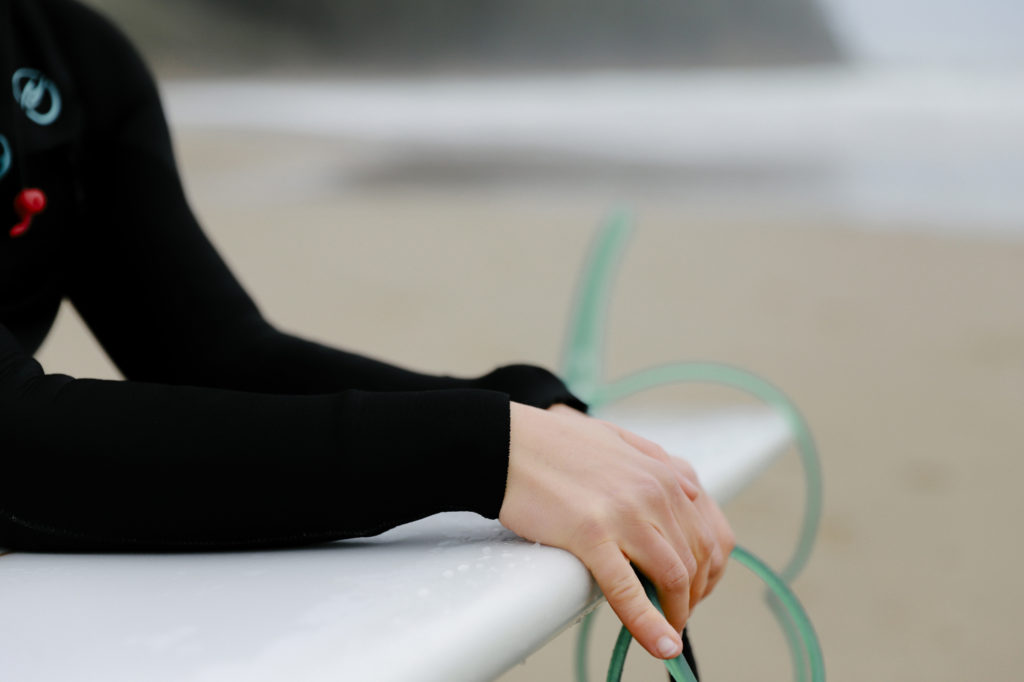 What you will learn
Efficient paddling techniques
Pop-up progression and consolidation
Reading the ocean and identifying hazards
How to read waves
Tips for managing fear and building confidence
Techniques for paddling out back (punch through, turtle roll, duck dive)
Negotiating the line-up and surf etiquette
Positioning in the water to catch unbroken waves (green waves!)
How to take of and ride along a green face
Turning on green waves
Stance and positioning on board to maximise length of ride
An introduction to longboarding: including stance, trimming, positioning on the board, cross-stepping and more.
We'll be helping you to achieve your personal surfing goals during the week so will tailor our coaching accordingly.
Theory
Wave formation and types of break
Surf Forecasting (Magic Seaweed, Windy, Windguru)
Surf Etiquette
Parts of a wave and positioning
How to read waves
How to angle takeoffs
Accommodation
With panoramic views of the national park and beach, you can check the surf as soon as you wake up. Nestled into the hillside, our Surf Sistas retreat home is the perfect place to relax and unwind after a day in the sun.
With sprawling lawns and light open spaces, there are plenty of places to curl up with a book or sit and reminisce about the day with your fellow surf sistas. Did we mention the view? Its mesmerising!
We offer a mixture of Single, Double and Triple rooms all ensuite. The surf house is run by a local family who truly make us feel at home.

What's Included
Arrival and departure transfers from Santander Airport or local train station
10 Surf Sessions (2 daily sessions Mon-Fri)
Coaching from qualified ISA Surf Coaches
2 Photo/Video Analysis Sessions
Theory Sessions tailored to your progression
Transfers to surf spots
Wetsuit if needed
Sunset/Sunrise Wild Swim
3 Yoga Sessions
Pre surf stretch and warm ups lead by your coaches
Stunning Accommodation in a modern surf house with views overlooking the surf. (Single, Twin or Triple bedroom options available)
Daily Breakfast and Lunch
4 evening meals (we will head to the local town two evenings for Tapas)
Photographs of your surfing
Surf Sistas Goodie Bag
Trip to local town to sample the culture
Expert knowledge of the local area
Optional Extras not included
Surfboard Rental 75 euros
Paddle boarding session
Massage
2 evening meals when we will explore some of our favourite eateries in the local area.
Is this course for me?
We've chosen this spot for our European retreat for its beautiful location and accessible waves. We feel it offers a great progressive experience for all levels of surfers from complete beginners to more experienced surfers and longboarders.

We have a maximum of 8 spaces on the retreat with multiple coaches ensuring that we can tailor our coaching to your needs and progression. We are always happy to chat through any questions or concerns about choosing the right destination and retreat for you, so do drop us a line if you have any queries
How to Book
Please use the paypal links below to book your 2023 Surf Sistas Surf Retreat in Spain.  You can choose to pay a £500 deposit to reserve your space and the remainder 10 weeks prior to the trip or the full amount in advance.

We currently have the following availability –
17-23 Sept
FULL
24 – 30 Sept
FULL



These retreats are currently sold out, to join the waitlist please do contact us
Can't make these dates?
Look out for 2024 dates and for 2023, we run courses and weekends between May and September in beautiful Cornwall, catering for all abilities. Find out more here
FAQs
I can no longer attend, what are my options?
We understand that things happen that mean you can no longer join us. You can cancel your holiday at any time provided the cancellation is communicated to us in writing. We will apply cancellation charges up to the maximum shown as follows:
Cancellations made 49 days or more before the retreat 20% of total cost
Cancellations made 30-49 days before the retreat 50% of total cost
Cancellations made 21 – 30 days before the retreat 70% of total cost
Cancellations made 20 days or fewer before the retreat – 100% of total cost
Please check our full terms and conditions before you book.

What thickness wetsuit do I need to bring?
The water in Spain is warm and the air temperature even warmer! A 3/2mm wetsuit with suit you best (3/2 is the thickness of wetsuit, measured in mm). If you dont have a wetsuit already we'd recommend buying a Yulex one (they're made from natural rubber) which are durable and more eco friendly. Brands such as Srface, Finisterre and Patagonia offer natural rubber suits.
How 'good' do I need to be?
This retreat is for all ability levels so if you are completely new to surfing or not that experienced that is no problem, its a great place to learn!
Who can attend your courses?
We welcome all age groups from 18 + on our Surf Sistas retreats so whatever age you are you will fit in just fine! We want to make our courses as inclusive as possible, so whatever your sexuality, ethnic background or nationality, there's a place for you in the sea. If you have any concerns at all please drop us a line
How physically fit do I need to be?
A good level of physical fitness is very beneficial to help you surf. However don't let your fitness be a barrier to learning to surf or getting back into surfing if its something you loved in previous years. You can take the week at your own pace and there is no better incentive and starting point for boosting your overall fitness level than a surf trip!

We will be doing 2 x 2 hour sessions a day and carrying boards to and from the beach car park, so expect to sleep amazingly well each night!

If you're new to surfing and would like to try it out before committing to a week away you could try one of our 2 Day Surf and Yoga weekends.
Do you include accommodation?
Yes! For our trips abroad we sort the accommodation for you. This means you can focus your energy on surfing your hearts out!
Is it ok to come on my own?
Absolutely! What we love about our retreats is the opportunity to bring women together in a shared, empowering and sociable space. You'll be welcomed into a very supportive and fun environment. At the start of the course, we do a meet and greet before the so you can get to know one another. And in our experience nothing is more bonding than a day enjoying the ocean together!
I don't feel very confident in the sea, will this be a problem?
We understand the sea can be a daunting place but we don't want this to put you off. Our Surf Sistas coaches are all qualified Surf Lifesavers and we operate in Northern Spain with a lovely local surf school with an in depth knowledge of local conditions. You'll be in safe hands during your time with us. If you are a little nervous, do let us know and we can talk through your concerns and ensure that we are adapting our coaching appropriately.
Will the waves be manageable for me in Spain?
While we can't predict the waves, we're working with local coaches with expert knowledge of the local breaks who can ensure we are in the right place for optimum progression each day.

We're lucky to have access to two beaches where we're staying so if it's onshore and too big at one beach it's likely to be offshore and clean around the corner. We run our trips here in September, which usually offers mellow manageable waves before the winter storm swells set in later on in the year.
What should I bring?
Surfboard + equipment (bag/sock, leash, fins, surf wax) if you dont have one we will provide you with one!
A wetsuit (this comes free if you don't have one)
A changing robe or towel
A reusable water bottle + coffee cup/flask
Waterproof jacket and beanie
Clothes: dress for the season in whatever you feel most comfy in. We do recommend warm jumpers, fluffy socks and waterproofs to keep you warm in between sessions though!
Clothing for yoga and activities
Swimwear (for the sunrise/sunset dips)
Sun protection – waterproof suncream, zinc, sunhat and sunglasses
Any personal medication or medical items (we will take a first aid kit + dry bag with us to the beach so you can store it in here)
Euros!
Tea Bags (if you like us cant live without your home brew, this could be a good thing to bring)
A continental travel adapter
Whatever you do, don't forget your passport.