With the Summer holidays drawing to an end, there's no better time of year to miss the crowds and make the most of what Cornwall has to offer.
Hold onto that Summer feeling for as long as possible with a surf trip with Surf Sistas in beautiful Newquay, Cornwall.
Here are our top reasons why there's no better time of year than September to come on a surf retreat with us:
1. Warm Waters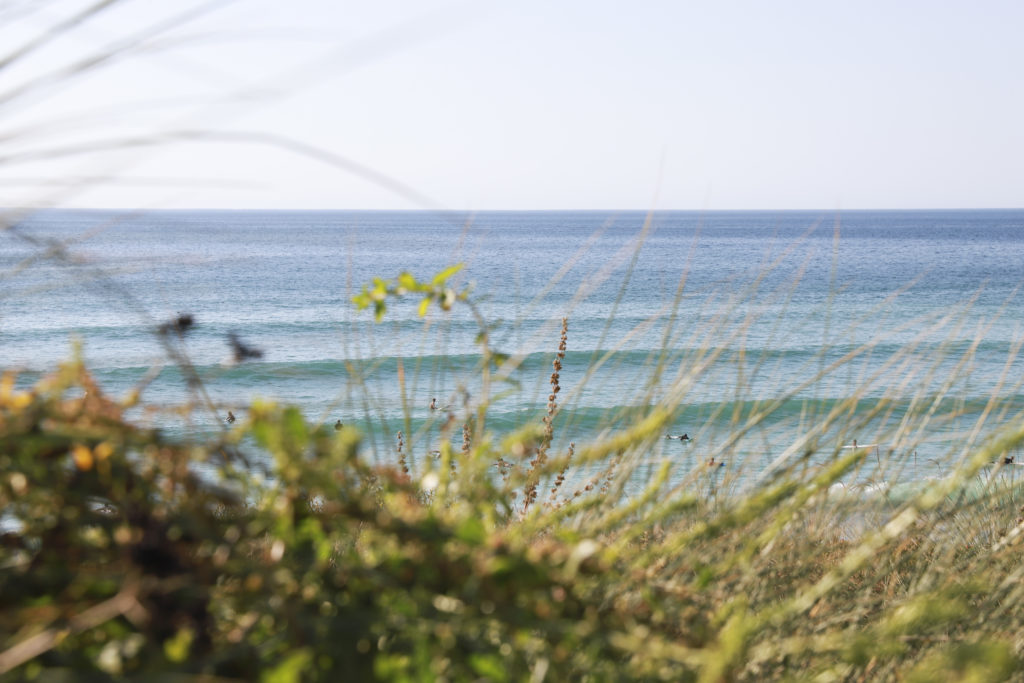 September? Feels like Soup-tember!

September is the time of year when the sea is at its warmest. The ocean warms up and cools down with a delay of a couple months either side of the air temperatures, meaning that the sea in Newquay is a balmy 19 degrees. Our sea temperatures drop to their lowest in March, during which they sit as low as 8 or 9 degrees. This means if you're savvy enough to come on a surf course or retreat in early Autumn, you'll find that the sea is a whole ten degrees warmer than a trip in early Spring. For those of you who learnt to surf in a warmer climate and might be feeling nervous about your first dip into Cornish waters, September is your safest bet.

2. Quiet beaches mean a higher wave count
The beginning of September marks the start of term-time and with it, the end of the school holidays. When the crowds thin and the swell builds, what's left behind is every surfer's dream – an uncrowded line-up.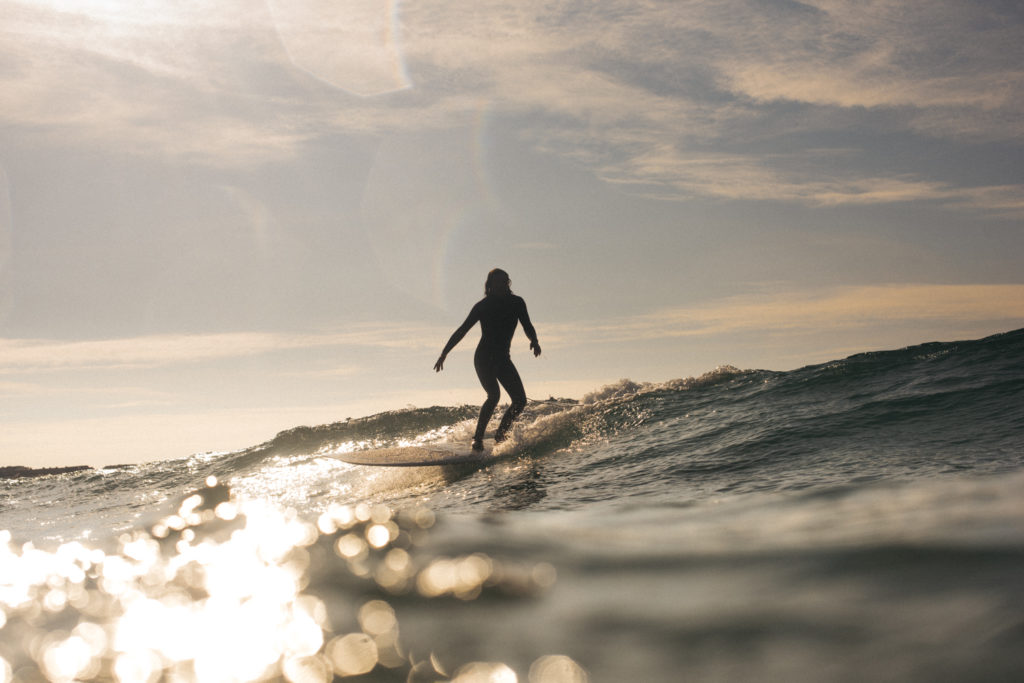 3. More Consistent Waves
The best waves are created by storms far out at sea, rather than local winds (as you'll find out in our epic Surf Sistas theory sessions, if you book onto our White to Green course!)
The further that the energy generated by these storms travels to get here, the more it builds in strength and power before hitting our shores. In September, more of these storms occur out in the Atlantic. September is known in the U.S. as hurricane season, which is likely to generate large ripples of energy moving across the ocean. As these ripples get further apart, they increase what we measure as "swell period" – meaning a higher quality ground-swell generating powerful waves to surf, instead of local wind-swell.

4. Good Weather
In recent years, we've been treated to an "Indian Summer" of warm weather lasting well into September. Last year, we had glorious warm sunshine, with a mini-heatwave hitting us in mid-late September. With the British weather as unpredictable as it is, we'd say September is just as good a bet for sunshine as the Summer months – but without the crowds!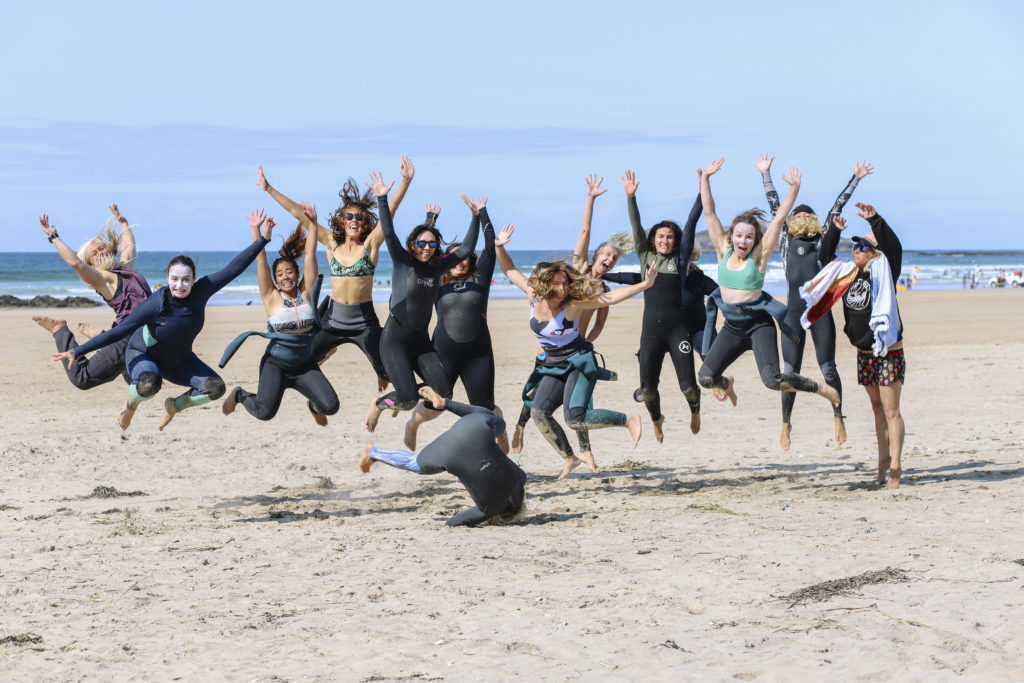 5. Seasonal Deals
With less competition for accommodation, cheaper deals can be found online out of peak season, bringing the overall cost of your Surf Sistas course down. In September you'll have more options to choose from and can score some gorgeous rentals for a cheaper price. Not only this, but there'll be less traffic on the roads and local restaurants will be emptier, meaning savings in time spent on the motorway or in those Summer queues.

Drop us a line if you are thinking of joining one of our courses that doesn't include accommodation and we can send you a list of great options for all budgets!
6. September Events
Pair your Surf Sistas trip with one of the awesome events that Cornwall has to offer in September – with music, food and drink events to fill your evenings or be the perfect book-end to a week of surfing. Fun events coming up in Cornwall in September include:

– Bedruthan Live (2nd Sept)
– Cornish Cyder & Music Festival (8th-10th Sept)
– St. Ives September Festival (venues around St Ives from 9th-23rd September)
– Newquay Beer festival (22nd-24th Sept)

And many more! Check out https://www.visitcornwall.com/whats-on

7. The timing is perfect to begin your surfing journey for the rest of the year
Set yourself up right for the beginning of Autumn/Winter, so you can continue your surfing journey over the months with the most consistent swell. On our September courses, you will make new friends that you can lift-share to the beach with, build your confidence and learn everything you need to continue surfing throughout the Autumn, Winter and Spring. By the time next Summer arrives, you'll be ready to show off your surfing skills to all those fair-weather Summer surfers!
You can join us in Cornwall this September for intensive 4 day Beginner Courses, Intensive 5 day Improver courses, Progressor Weekends and Surf & Yoga Weekends.