Are you dazzled by the elegance and glide of lady loggers like Leah Dawson and Honolua Bloomfield? Perhaps you want to learn how to dance down the line yourself? Or are you already making headway with your crosstep but toes on the nose feels out of reach?
If you've answered yes to any of these questions then this course is for you!
Calling all log lovers and aspiring wave wahines, join us for a weekend of cruising the line building your longboarding skills and learn the technique of the noseride.

2023 DATES:
22/23 July 2023
19/20 August 2023

LOCATION:
Newquay, Cornwall, UK

PRICE:
£239 per person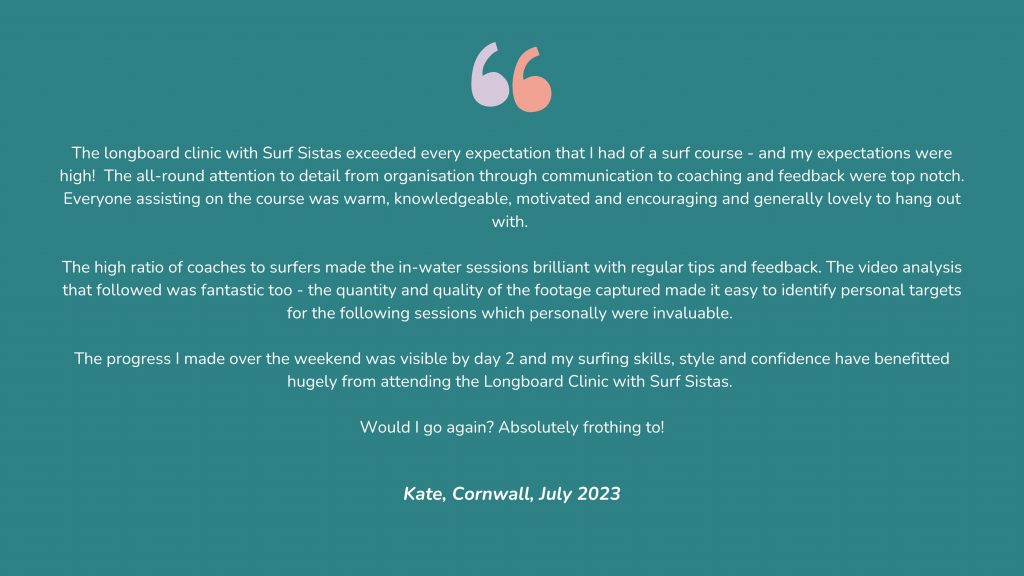 What to Expect:
Day 1 – Technique
The first day is all about working through your understanding of different techniques including; handling your board and getting out back efficiently, understanding different waves and different wave sections for specific maneuvers, moving on the board, cross-stepping and nose-riding.
You'll receive two in-water sessions with your coaches and a photo analysis session. Our photographer will be with you all day to capture your waves.
Day 2 – Style
The second day is our chance to experiment, with inspiration taken from some of our favourite longboarders. We will help you to find your own style. Still working on the techniques we learnt on Day 1 it's now time to loosen up and make longboarding your own!
Day 2 comprises 2 in-water sessions and a theory session, and once again our photographer is on hand to capture your progress.
Photo/Video Analysis
We cant emphasise enough how invaluable photo/video analysis is for improving surfing. Once over the discomfort of seeing your paddle face, we'll talk through your footage and give practical tips to style up your longboarding. Your photos may show you using habits your didn't think you had! Once you're aware of how you surf you'll more easily assimilate new techniques.
Supportive environment
The journey to being good at surfing is one that comes with confidence setbacks and progress plateaus. We get it! Especially being a lady in the line-up. Our coaches are supportive and empathetic, cheering you through the weekend giving important confidence boosts. Our courses give you the opportunity to connect with like-minded women and form long lasting friendships.  You can never have too many surf buddies!
Longboarder Magazine Guest Coaches

We're super happy to announce that in 2023 in addition to our Surf Sistas Longboard specialists we will be joined by two of Longboarder Magazine's resident style masters Chris Thomson (July edition) and Amelia Hewitson (August edition).

Longboard style-master and Longboarder Magazine founder Chris Thomson Chris has long been a part of the Surf Sistas family, he was the instructor that we took on our first ever overseas retreat, to Portugal in 2006, so we're really excited to have him back on the team!

Since then Chris has been busy growing a marketing agency, and now founding 10Over Surf Shop and Longboarder Magazine. He's also found time to be one of the UK's best longboarders, he's the current British Longboard Union Masters Champion and has surfed all over the world from The Gambia to Mexico, Canada to Argentina. 

Amelia also has a long standing connection to Surf Sistas as many moons ago as a newbie surfer she joined us for an improver course, bought a board at the end of it, and the rest is history! We've watched Amelia rise through the ranks of the UK contest scene and this year head to Mexico to compete at the invitation only Mexi Log Fest. Click here to meet Amelia

We can't wait for you all to benefit from Chris & Amelia's technical guidance and tips to develop your own personal logging style.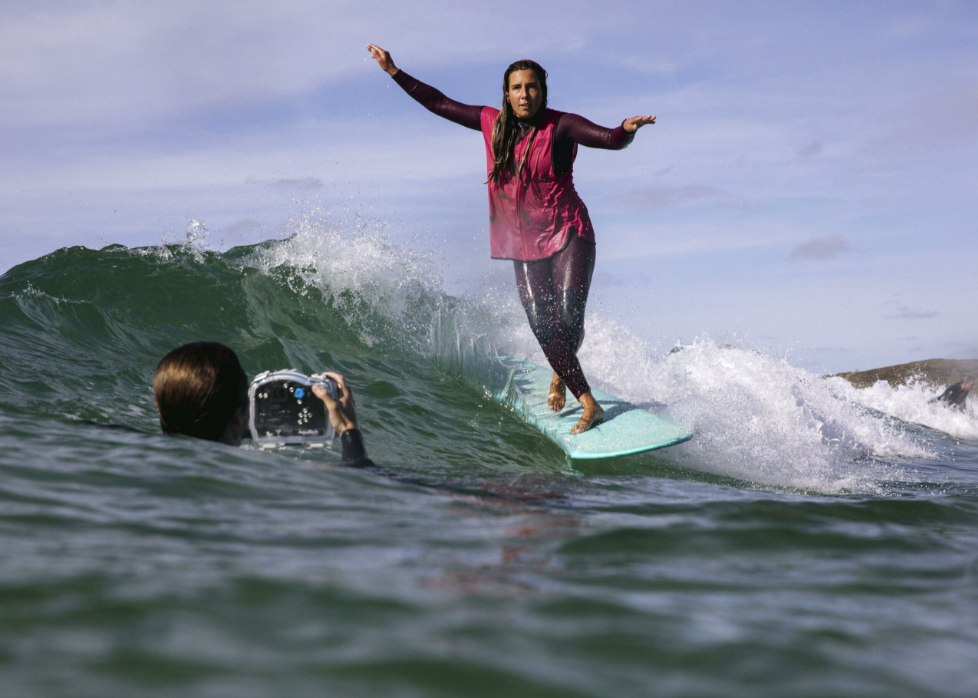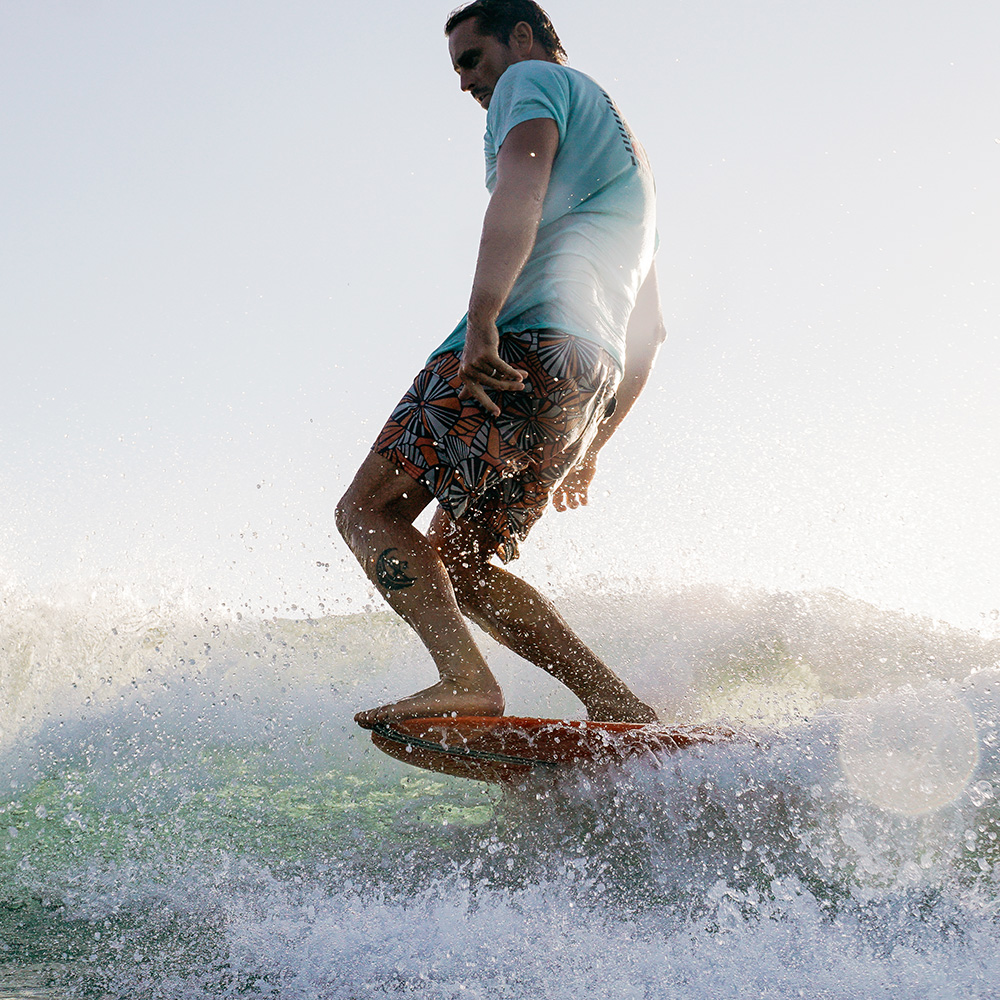 We're mobile
We're blessed to operate from Fistral Beach in Newquay, a consistent beach break offering lots of peaks. However, if conditions aren't are unfavourable, we'll jump in the car and head to another beach to score the best conditions of the day.
What you will learn:
As we get to know you through the weekend, we'll adapt our coaching to your match your level. Depending on your longboarding experience you may learn a mixture of the following:
How to handle and paddle out a longboard
Longboard etiquette
Methods of takeoff on a longboard
Different ways to turn your longboard
How to crosstep
How to set up your board for a noseride
Noseriding
What's included:
4 in water coaching sessions
Daily surf theory sessions
1 Photo/Video Analysis Session
Photos and videos of your surfing sent to you after the weekend
Coaching from expert longboarders operating a maximum 1:4 ratio
Table reservation for saturday evening for a group meal
Surf Sistas tote bag filled with goodies from our favourite brands
Surf specific warm up before each coaching session
Wetsuit rental if needed
Optional Extras:
Longboard hire (an extra £20/day)



Is this course for me?
You might want to sign up because you already ride a longboard and want to work on some longboard specific techniques such as cross-stepping or nose-riding. Maybe you have been riding a minimal or shortboard and want to transition to a longboard and see how you like it. Perhaps you have always wanted to explore your inner longboarder but need some guidance. Whatever your motivation come and feel the longboard love in a fun and supportive environment with our longboard mad Surf Sistas coaches.
To make the most of this course you will want to be already comfortably catching green waves. To ensure that you receive maximum attention we will be accommodating a maximum of 8 surfers per course with 3 specialist longboard instructors .. so don't miss out, book that spot today!



HOW TO BOOK:
Book your spot with the Paypal link below. If the link has gone it means the course is full, don't despair drop us a line and join the wait list. If it is long enough we'll run more weekends!
Can't make these dates?
If you're riding green waves but can't make the dates above then join us on an Intermediate Weekend Course. You'll receive tailored coaching in low ratio groups, rapidly improving your surfing. It's also lots of fun!
ACCOMMODATION:
We don't include accommodation with these weekends so that you have the freedom and flexibility to choose a place that suits your taste and budget.

Drop us a line if you would like us to send you our list of favourite accommodation options in Newquay and surrounding areas, these range from campsites, through B&Bs to Spa Hotels, so something for all budgets.


TESTIMONIALS:
A massive thank you too to the Surf Sistas coaches. Ferry was my coach and was fab – she gave such great advice and made sure we all had individual attention and things to work on and was great fun, she gave me a lot of confidence in the water. The video analysis was awesome – she'd obviously put a lot of time and thought into it and explained everything so well… Her enthusiasm is contagious – feeling super stoked to catch more waves now!
Rachel, Falmouth,
June 2020