Want to join us on a Wild Swimming Retreat? Here's 6 Reasons we think you'll fall in love with Menorca just like we did!
Our love affair with the Balearic Islands started with our Wild Swimming Retreat in Ibiza. There we immersed ourselves with open water swims in turquoise waters, the Mediterranean sun hugging our skin. While our romance with Ibiza shows no sign of stopping, our adventures on the White Isle had just wet our appetite to explore more of the Balearics, what swim adventures might be waiting for us on the other islands?
Earlier this year we gave way to temptation and hopped on a plane to Mahon in Menorca, the smallest of the Balearics and a little less talked about and travelled to. We spent our days scoping out wild swimming spots, hiking the coast path, getting lost in the fresh pine forests and even took an unexpected turn and ended up at a cheese farm!
We fell in love with with this quiet little isle and we knew we had to curate a Wild Swim retreat here. Here are just 6 of reasons we love Menorca and why we know you will too!
The Coast Path Circles the Entire Island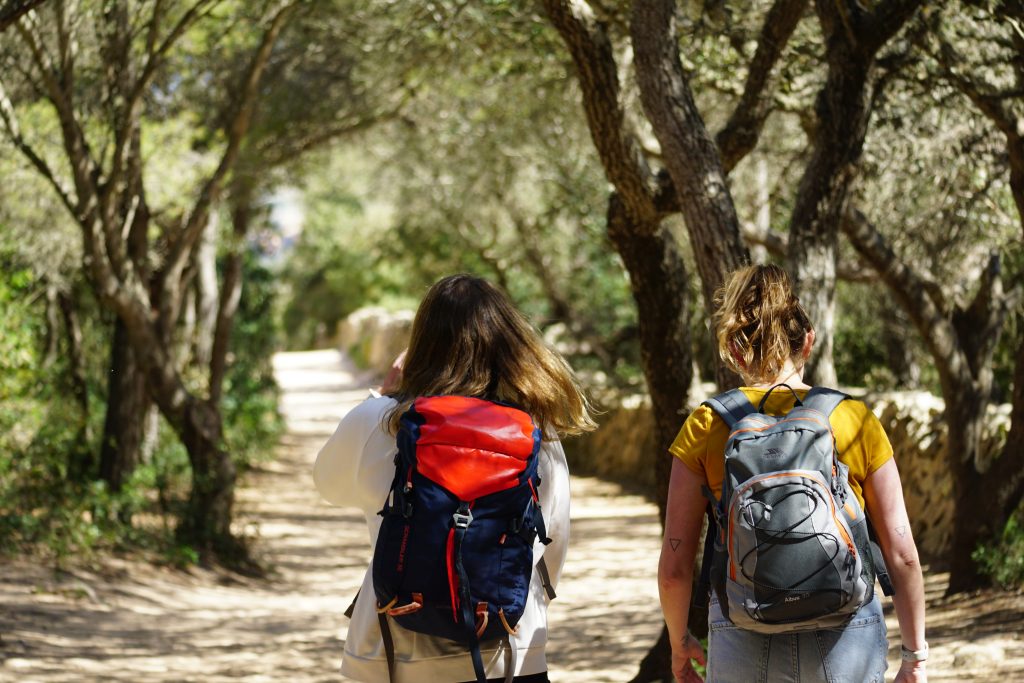 Walking is made easy here! Menorca has a coastal path that snakes the entire Island, originally a 116 mile coastal bridleway used to connect watch towers looking out for potential invaders. Many of the swim spots we will take you to on our retreat are off this beaten track, winding through the pine trees and along cliff lines to secluded coves and quiet corners.
The miles of path means the adventure doesn't start at the waters edge, but at the start of the day when we get the map out at the breakfast table, scouring for swim spots and plotting our routes.
At home we're lucky to have the South West coast path covering the whole of Cornwall, forming a vital part of our wild swim adventures in cornwall, so in this way Menorca really feels like a home away from home.
There's always somewhere to swim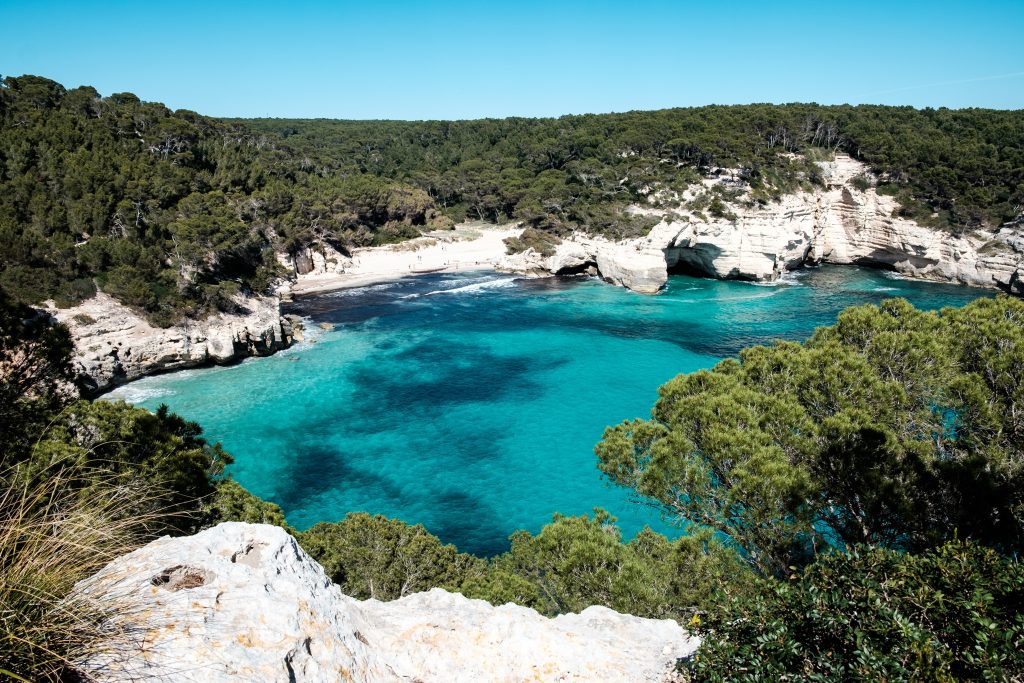 Being an Island, no matter which way the wind blows on a given day, or how strong, we can always find somewhere to swim. This makes it the perfect getaway for a swimming retreat as we can swim everyday! And with lots of variety, no need to stick to the same spot again and again.
Menorca (and Ibiza) are also great places to hone in your swim forecasting skills. By looking at the wind patterns and tides, and being responsive to the ever changing elements here, you'll get a sense of where and when to go swimming which is a useful skill you can use to plan your own swim escapades.
Every Swim is different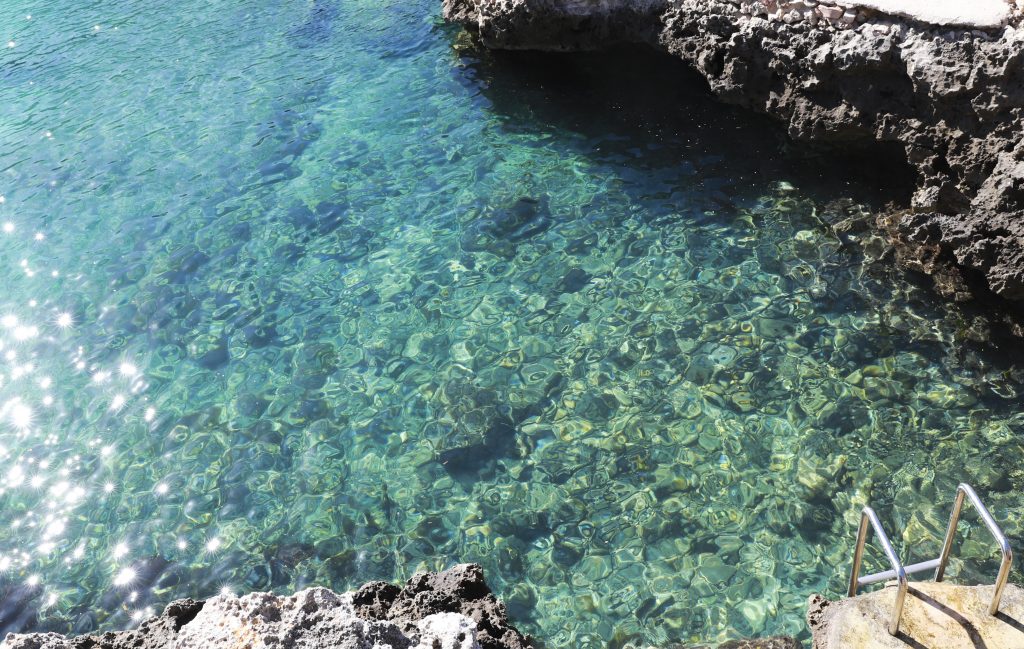 From Ladders, to slip ways, to sandy beaches there's so much variety to the swim in Menorca. Some are gentle dips in little coves, others are long distance swims against the backdrop of white cliffs. We may take you on a hike to get there. On other swims we might jump straight out and slide into a bar for a sip of sangria. With over 100 beaches to choose from, no swim will be the same and each one offers up it's own wow factor.
It's Peaceful here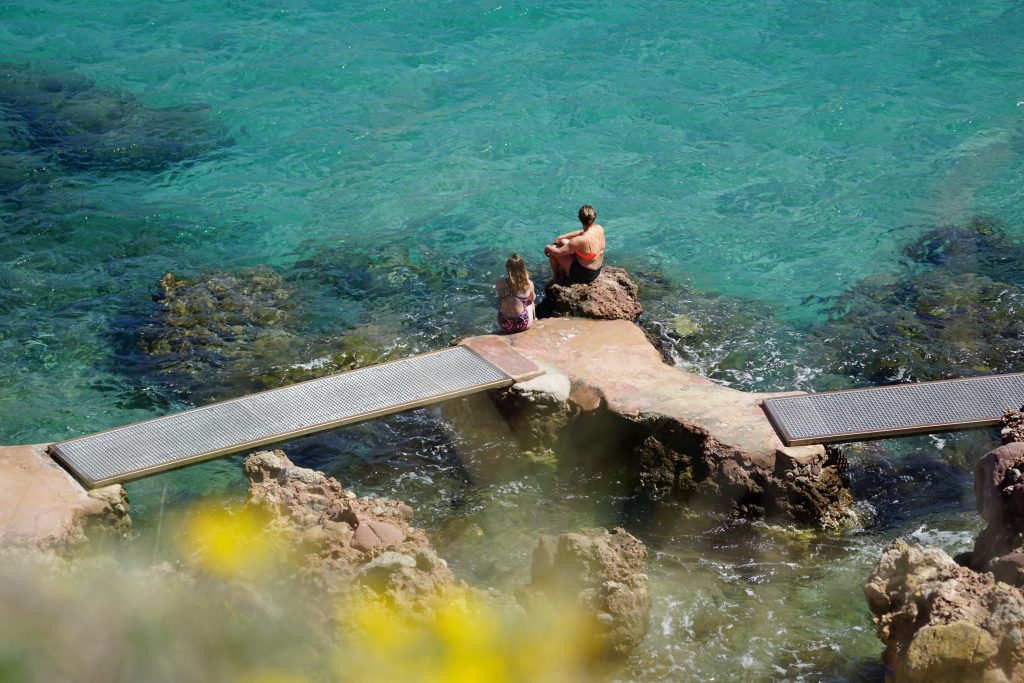 Ibiza is know for it's electric energy and vibrant nightlife. When we're in Ibiza we feed of this magic energy and love it. However Menorca offers up a more calming quiet energy in comparison to it's neighbours. It's less busy and less populated. On our travels in April we often had the beaches to ourselves.
We've chosen to run our Wild Swimming Retreat in October, one of the quietest times here but also when the water is at it's warmest. We'll miss the summer buzz and hot temperatures, making October a perfect time to sink into the tranquil Menorcan energy and have a little extension of summer during which we can fully unwind.
Menorca also averages over 300 sunny days a year with temperatures between May and October ranging from 22 to 29 degrees! So if you're in any doubt about whether to come, you're pretty much guaranteed a warm sunny experience!
The Authentic Feel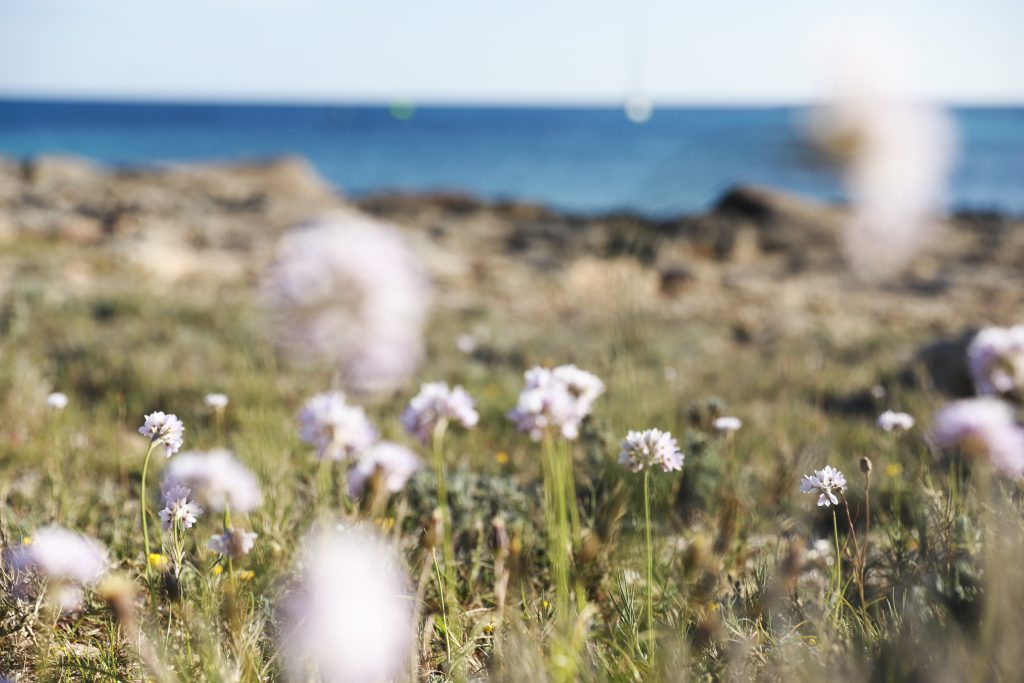 Whilst wild swimming first calls us to Menorca, there's so much more here that fills our cups and makes us fall in love.
Menorca was designated as a UNESCO Biosphere in 1993, preserving it's botanical richness with over 60 endemic plant species. Floral meadows quilt the landscape and curb sides. The Island also has over 1600 prehistoric monuments, particularly Tayolout which are 5m tall stone buildings that add texture to the landscape amongst the wildflowers.
Venturing into the capital Mahon, you'll find Georgian architecture whereas travel to the city of Ciutadella on the other side and the influence is largely Spanish in style. So much beautiful architecture to feast your eyes on. Amidst the towns, if you turn down the winding country roads, you're likely to stumble across one of the many cheese farms, (just like we did) and be able to purchase some tasty cheese freshly produced. It's utterly delicious.
It's all these little extra details and intricacies that have sealed the deal for us.
A Hassle Free Swim Adventure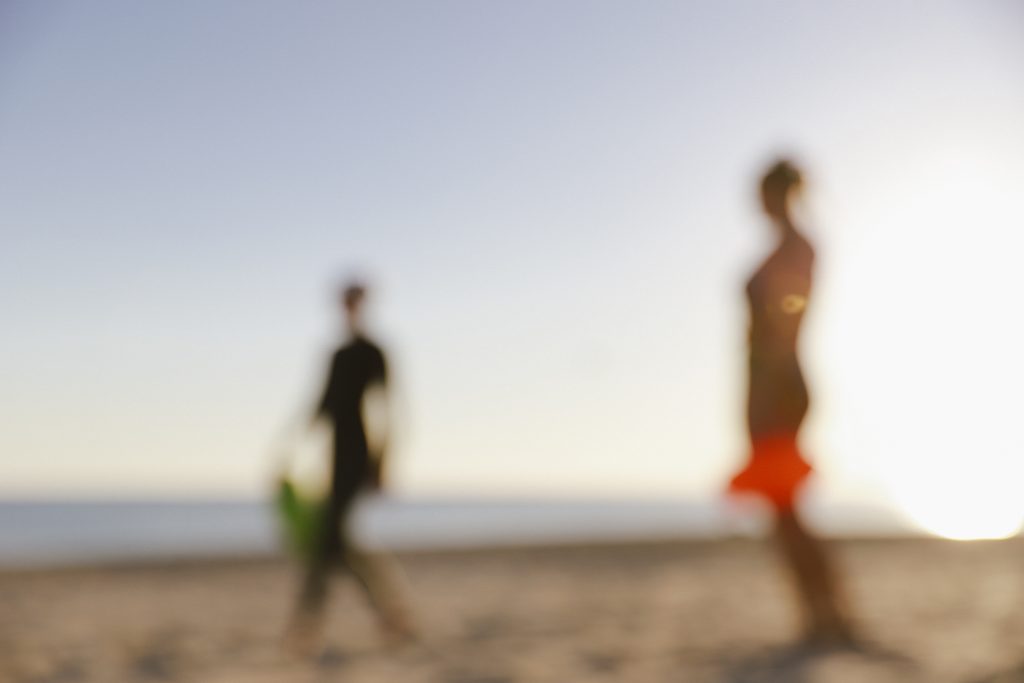 When planning our recce to Menorca we were grateful for how smoothly we moved from sky to sea. You can fly into Menorca on a short 2hr flight from many UK airports including, Gatwick, Exeter, Stansted, Bournemouth and Manchester (you can find a full guide or European flight paths to Menorca here)
Straight from the airport we were picked up by the hire car company and transferred to pick up our car rental. From there we were on the road and in the sea within a couple of hours of landing! There was very little traffic, parking was easy and there were an abundance of cafes, restaurants and bakeries to delve into for some nourishment.
Having a hassle free trip, gave us the space to enjoy all Menorca offered to us without the logistical matters weighing on our minds.
We've aimed to create this for you on our Wild Swim Retreat in October.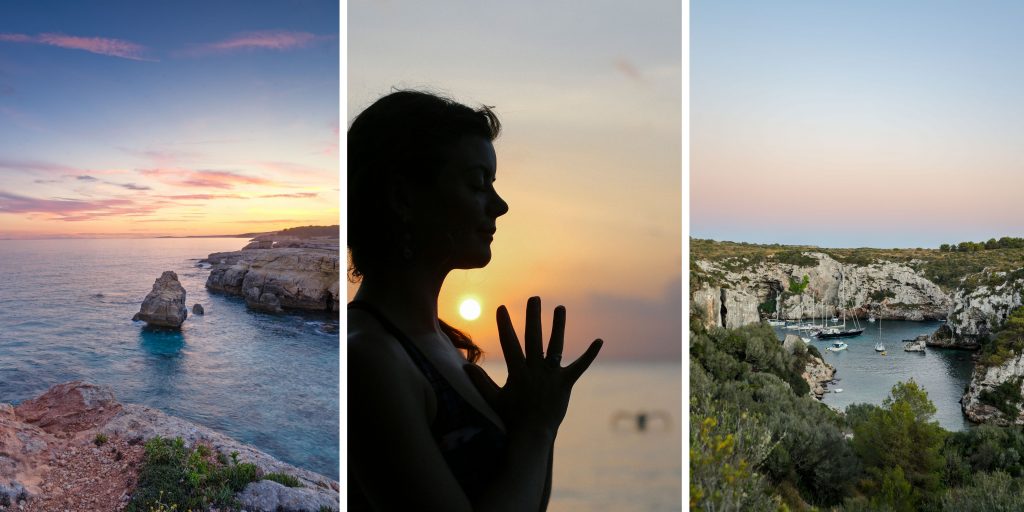 If you haven't already been wooed by the blue and white colour palettes of Menorca we hope that the reasons we love this place will spark your curiosity to see for yourself.
If you want to come and swim with us in Menorca, we have a couple of spots left on our Wild Swimming Retreat this October.
Dates: 8th-13th October 2023
Highlights
Discover the diversity of breath taking swim spots offered by the quietest of the Balearic Islands
Hike through forest tracks to hidden turquoise coves with white sand beaches
Experience the delight of bridges, ladders and platforms built for swimmers to navigate the rockiest of inlets
Fine tune your open water swimming technique in our technical pool sessions.
Ease swim tired limbs with gentle meditative Yin Yoga & Yoga Nidra
Take in Menorca's stunning sunrises and sunsets from the warm embrace of the Mediterranean sea.
Delve into healthy and delicious home cooked meals lovingly prepared with island produce
Take home a special Swim Sistas gift bag & the best kind of memories