No trip to Cornwall is complete without a jaunt along the South West Coast Path. England's coast path stretches the whole length of it's coastline. And you can find 300miles of this magical trail in Cornwall. Discover hidden beaches, secret coves and impressive cliff faces along the way.
To get you started we've included some of our favourite walks in Cornwall. Some within a short reach of Newquay, great if you're here on a Surf Sistas retreat. Others spots further afield take you on adventure to experience a different part of Cornwall. This is a great thing to do on a surfing day off, for sunset stroll or on an extended stay in Cornwall.
Zennor to Gurnards Head
The perfect escape from the crowds to the raw rocky moorland on West Penwith. It's about 1hr 10mins drive South of Newquay. You can start your walk in Zennor Village. But stop by Zennor church on the way to seek out the mysterious Mermaid of Zennor. From there's it's a 3-4hr walk there and back to Gurnards Head, which spits out into the ocean with a rocky terrain almost like a dragons backs. Expect vertical granite cliff faces, undulating coast path, peace and quiet. The best thing about this walk is rewarding yourself with a Moomaid of Zennor Ice cream when you get back to the Village.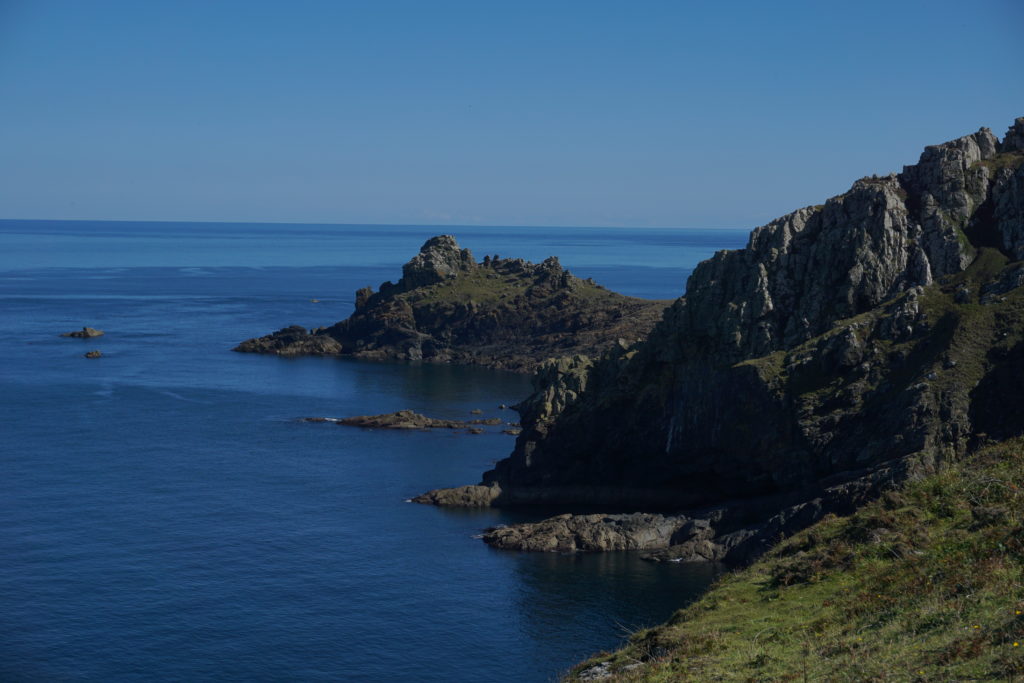 Chapel Porth
Seen much of Cornwall's rich mining heritage? The coastal walk to Chapel Porth takes you past impressive mine shafts with views as far as Lands End Peninsula on a clear day. If you want to add some height to your walk and 360 views of Cornwall, take yourself up St Agnes beacon.
You can either park at Chapel Porth Car Park and walk up the path to the north or at St. Agnes Head Car Park and drop down (which is a good option if the beach car park is full or you want to head up to St Agnes Beacon).
Chapel Porth beach is great at low tide for a beach walk and the Cafe there does infamous hedgehog Icecream (try for yourself).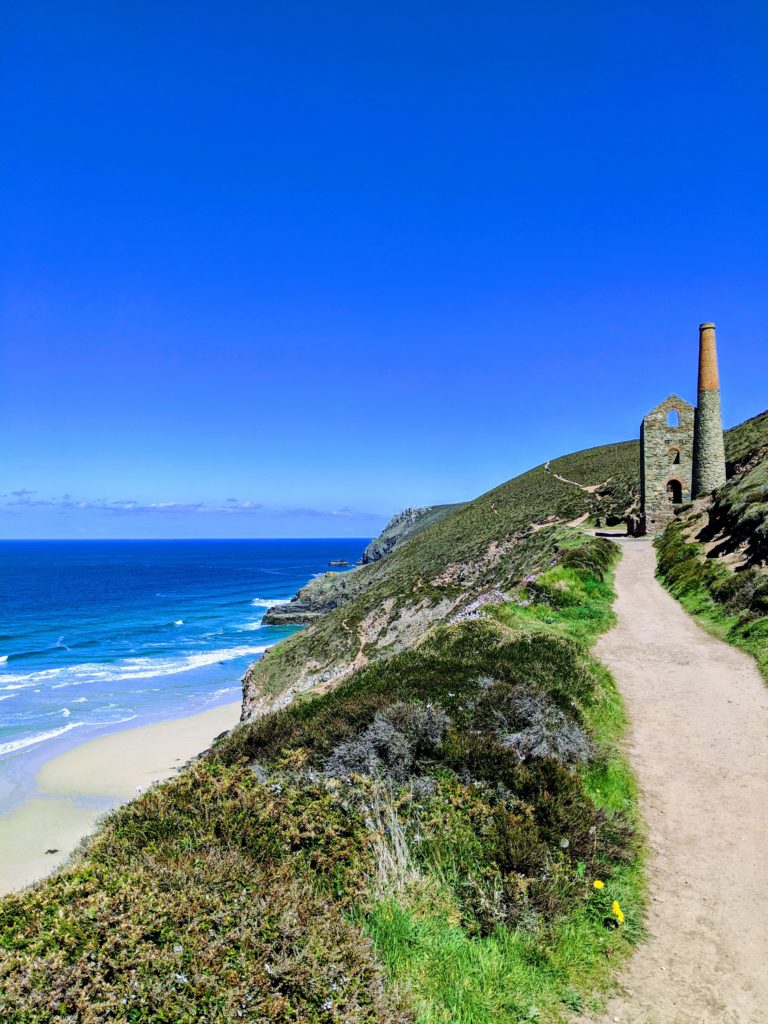 Newquay to Watergate Bay
A walk you can do from the comforts of Newquay whilst on a Surfing Course with us. The walk to Watergate is about 12km there and back (or you can shorten it Newquay to Porth. This is a great little walk to see the range of amazing surfing beaches here! The path is well signposted, simply follow the cliff line and you'll find yourself along the coast path. There are some pretty steep hills between Porth and Watergate, sure to get those glutes firing.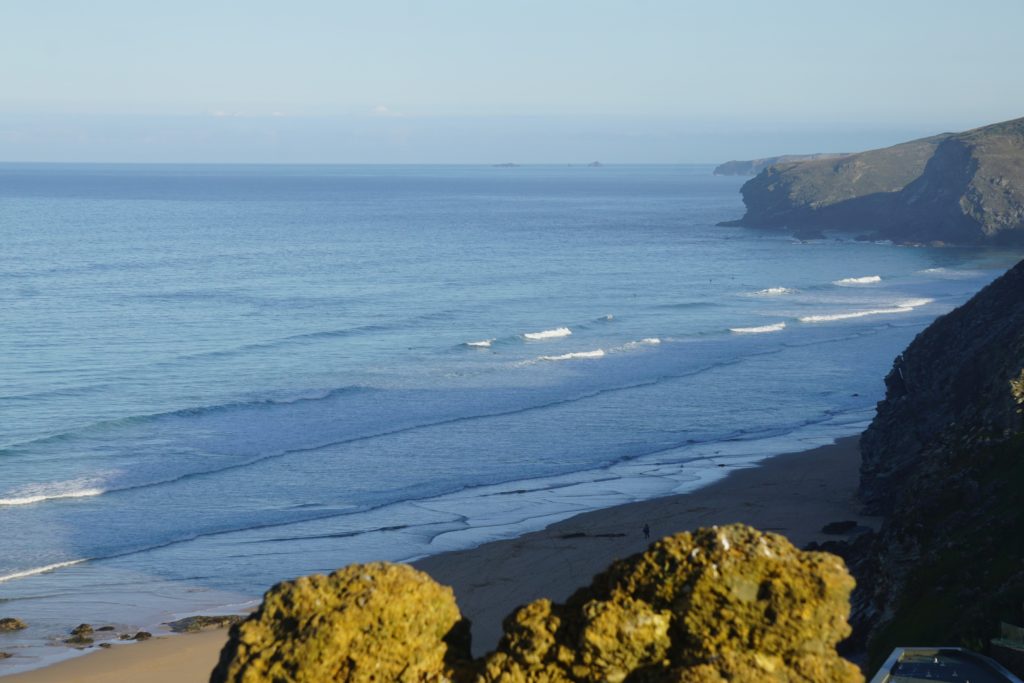 Crantock to Polly Joke (and onto Holywell)
3 beaches in one walk! Only a short trip away from Newquay. You can take the Fernpit Ferry from Pentire across the Gannel from Newquay to start your walk (High Tide only) or drive round to Crantock Beach Car Park to get going. It's National Trust so have spare change or a members card on you.
From there you can loop around West Pentire headland in Crantock and drop down onto Polly (Porth) Joke beach – a glorious place for a swim! (stay within your depth as it's not lifeguarded). You can either head back through the valley to Cubert Common or take on the next headland across the common and lay your eyes on the beautiful Holywell beach.
There's so much space to have on this walk. A perfect way to escape the crowds and enjoy the coastline.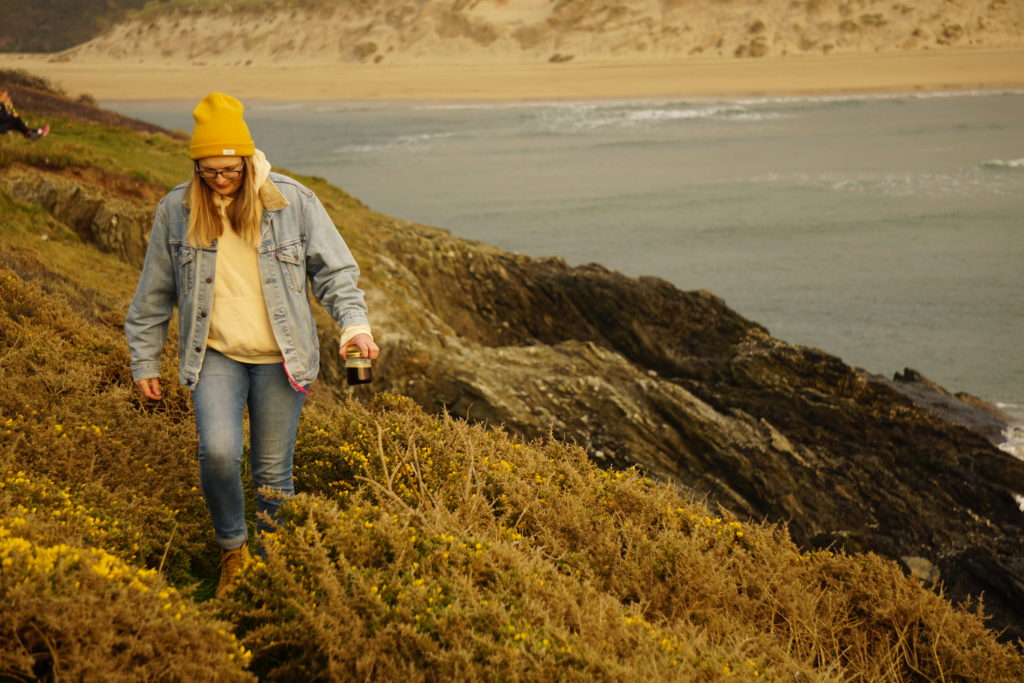 Kynance Cove
A must do on the Cornwall bucket list if you want to visit the best coastal landscapes in the county. Kynance cove is a protected by the National Trust and is a tidal beach nestled amongst cliffs, stacks and stumps – truly and impressive piece of coastline. It's a 10minute walk from the National Trust Car Park and you can enjoy a café stop off at the beach.
For those out for a full day of walking, you can link up Kynance cove with the Lizard Peninsula – 2.5 miles along the coast path.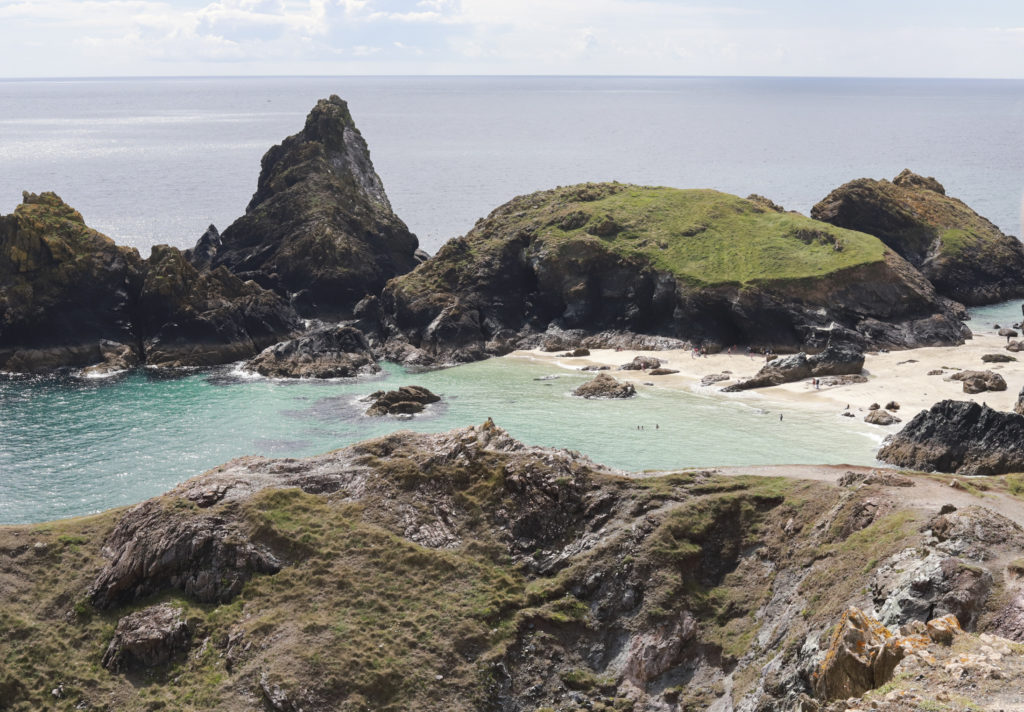 Bedruthan Steps
The base for our Cornish Wild Swimming Retreats is the beautiful Bedruthan Steps. It's a short walk from the National Trust Car Park but if you have time on your hands we recommend stretching your walk northward to Park Head. Bedruthan Steps itself is very unique, with a range of cliff stacks dotted across the beach making for an impressive seascape.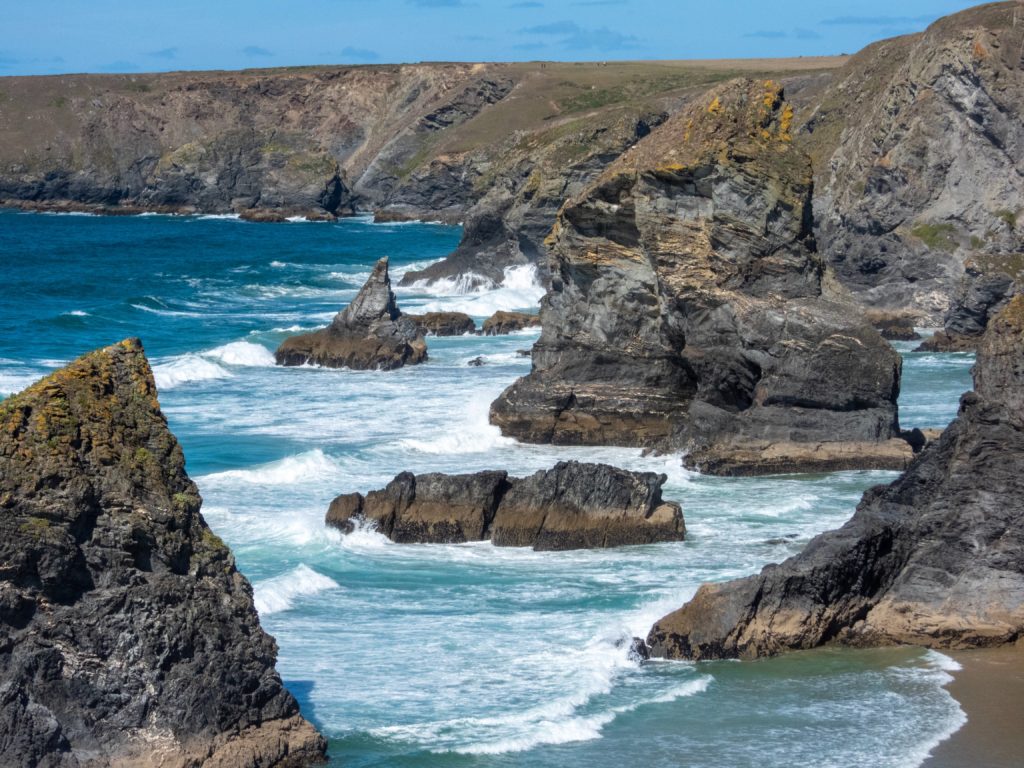 Cape Cornwall
One off the beaten track near Lands End and a designated UNESCO World Heritage Site. Cape Cornwall has a 19th Century Chimney at it's headland – an iconic symbol of the areas rich industrial path. You can either take the coast path south to Sennen beach or northwards to Pendeen and experience the rich mining landscapes of this southern Peninsula.
Cape Cornwall Car Park is a short walk to the headland making it accessible to those after a shorter walk.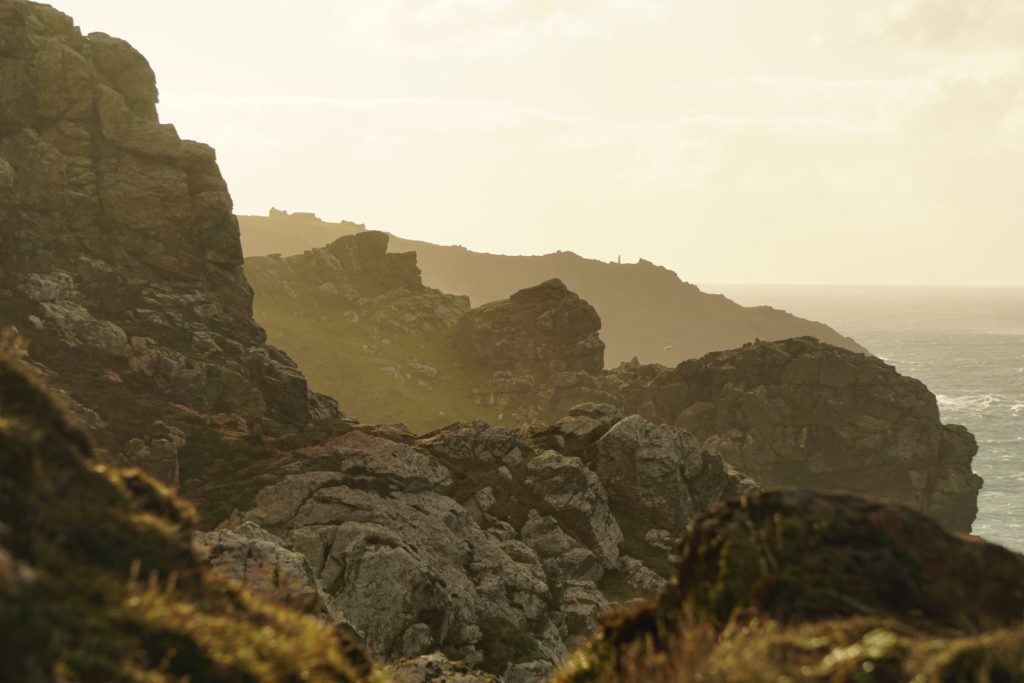 We tie in many beautiful coastal walks on our Swim Sistas retreats in search of hidden swim spots. If you want to make the most of land and sea, join us on a swimming retreat!