With all the adventuring we do surfing and swimming, we want gear for our women's surf retreats that's durable, good quality and functional. And also looks good to wear/use! By testing products, we aim to give you honest reviews, helping you purchase the best products for your own adventures.
The latest thing us surfery lot have been using are microfibre travel towels from Bodyrag. We've taken them on our recce trip to Spain (New course launched there, check it out!), used them at home for cold water dips and the latest place they've ventured is Morocco.
I met Lacey, one half of Bodyrag, on a Permaculture Course on Dartmoor last year. Whilst chatting it became clear we both loved the outdoors, adventuring and the sea. That led to this collaboration as I loved the products she and Amy (her business partner) were putting out. I like to know the story behind a brand and why they're offering what they are. It makes me feel more connected to the product and more likely to purchase. And so you get an insight yourself, we've given a background to Bodyrag followed by our product review.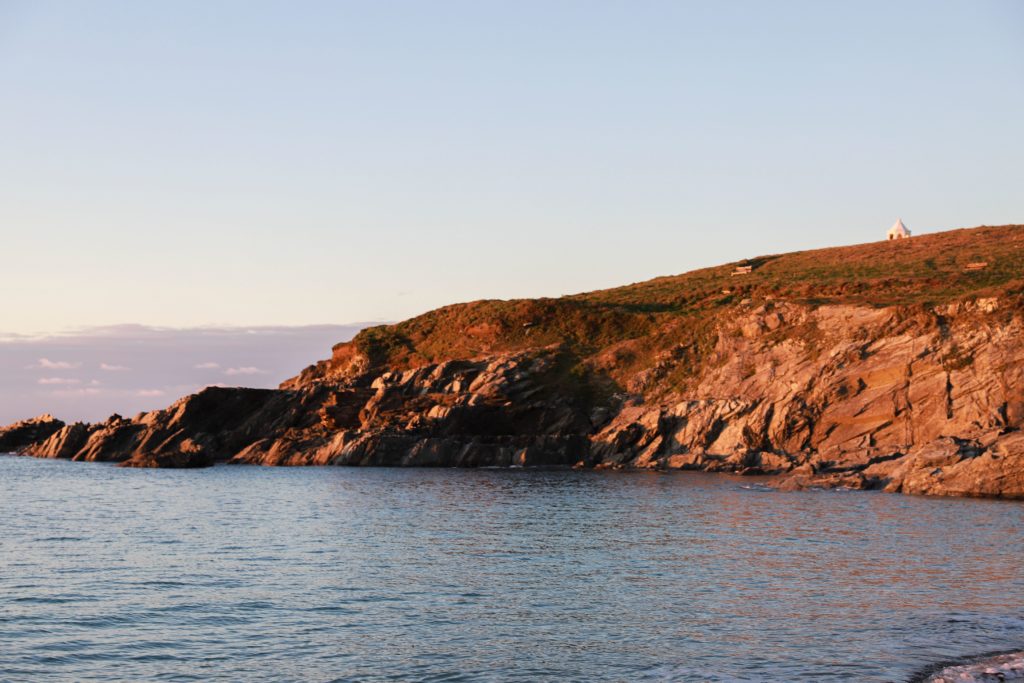 Why did you start Bodyrag?
BodyRag was founded by Lacey Shaw & Amy Mateo. We are 2 friends and yogis who decided to go into business after travelling around India one scorching June in 2009. We wanted to create products that didn't end up in landfill. Instead of the disposable products we saw around us, and avoiding the fast fashion consumer trap, we decided to make something that "you buy once and love it." No refunds or returns and product satisfaction that supersedes expectations. (They do offer returns but the rate is so low as the products are that good).
What products are you offering?
The Bodyrag brand is designed for adventurers. The quick dippers, surfers, divers, travellers, campers and festival goers. It's also is a favourite in the home and for environmentally conscious holiday homes and guest houses.
Bodyrag is made of a special knit of polyester and polyamide. This specific knit allows it to be absorbent and quick drying. It's made in China.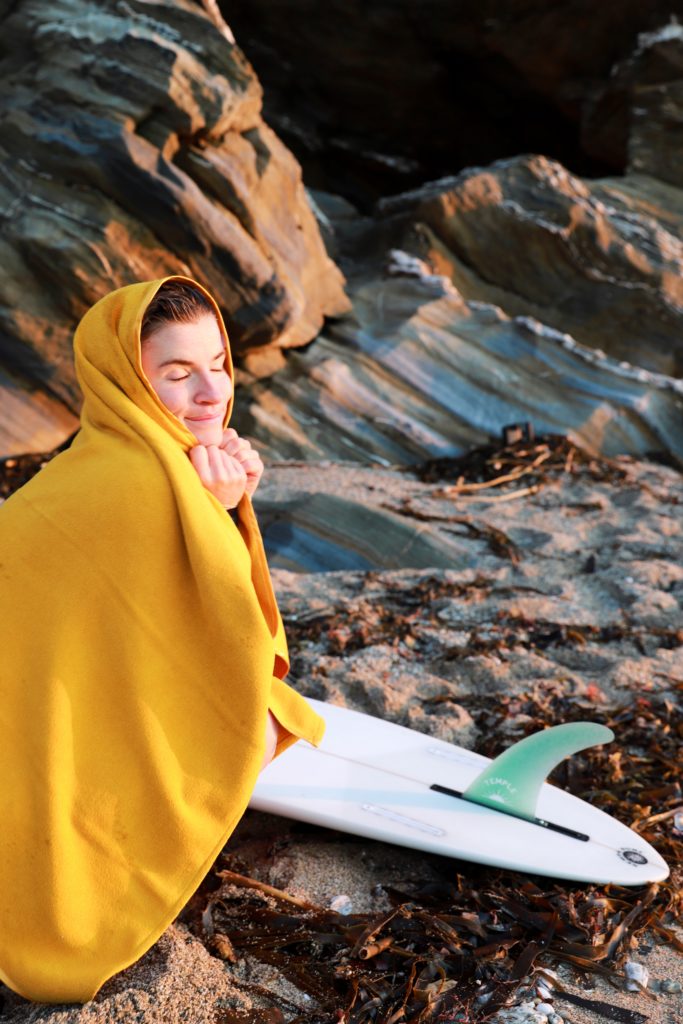 Are these towels sustainable?
In 2022 we made sure 100% of the polyester used in Bodyrag was recycled material. And also encourage our customers to never throw it away. Once you've enjoyed your Bodyrag towels for 10-20 years and are perhaps bored of the colour, give it to the dog for the next 10 years then after that use it as a floor cloth.
We also offer to take back old towels and donate them to certain charities and give money off the next purchase.
Our Surf Sistas product review
The stand out of these travel towels was they didn't get super soaked and sodden with water like other towels I've used. But I was still able to fully dry off after the surf/swim. They really must have a special knit to be so absorbent ands quick drying! For someone that surfs a lot and travels having one towel that is quick drying, but thick and cosy makes the experience more pleasant. Especially if I want to get out the sea and sunbath on my towel.
Their range of colour choices suits all tastes and I like the minimal style of these towels with that added flare of feeling quite luxurious (I mean who doesn't love a matching body and head towel set). I use another set at home because they're that versatile. And again the matching sets make my self care routine feel all the more indulgent.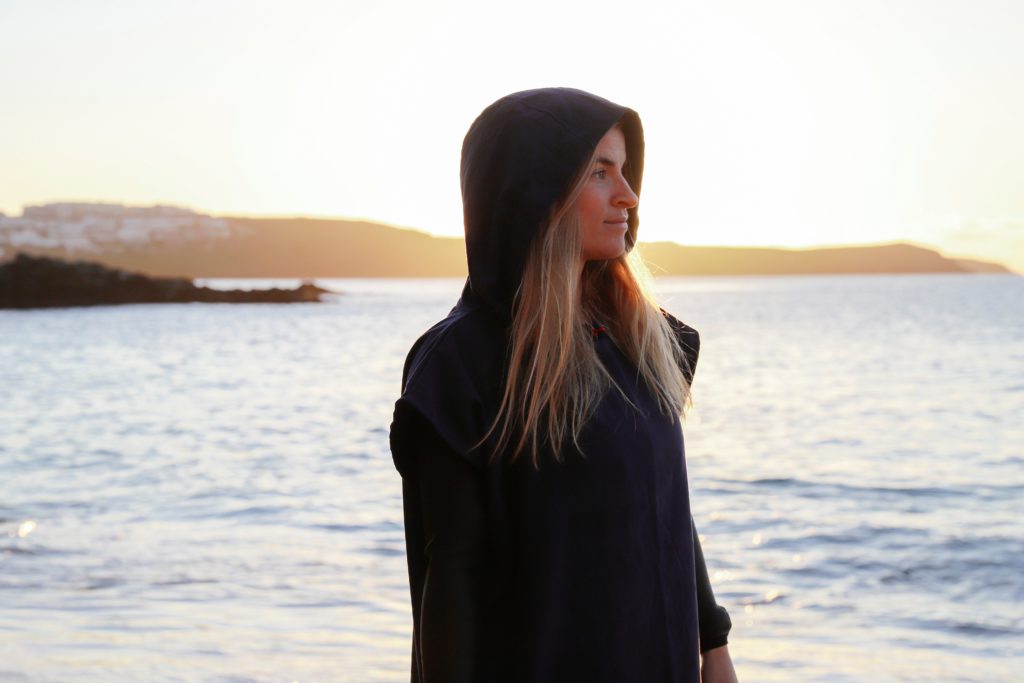 I love love love their changing poncho. It's currently with me in Morocco and I'm using it daily on the beach to change in and out off after for surfs. It's a thinner microfibre material, which means it packs into my suitcase a lot smaller than my other thick changing towel – More room for surf gear and clothes I probably wont wear!
Overall, easy to travel with, dries amazingly quick and easy to change in and out of. I did have some difficulty getting my arms in and out of the arm holes, So I'd recommend going a size up in these! But a must have for travel and beach days.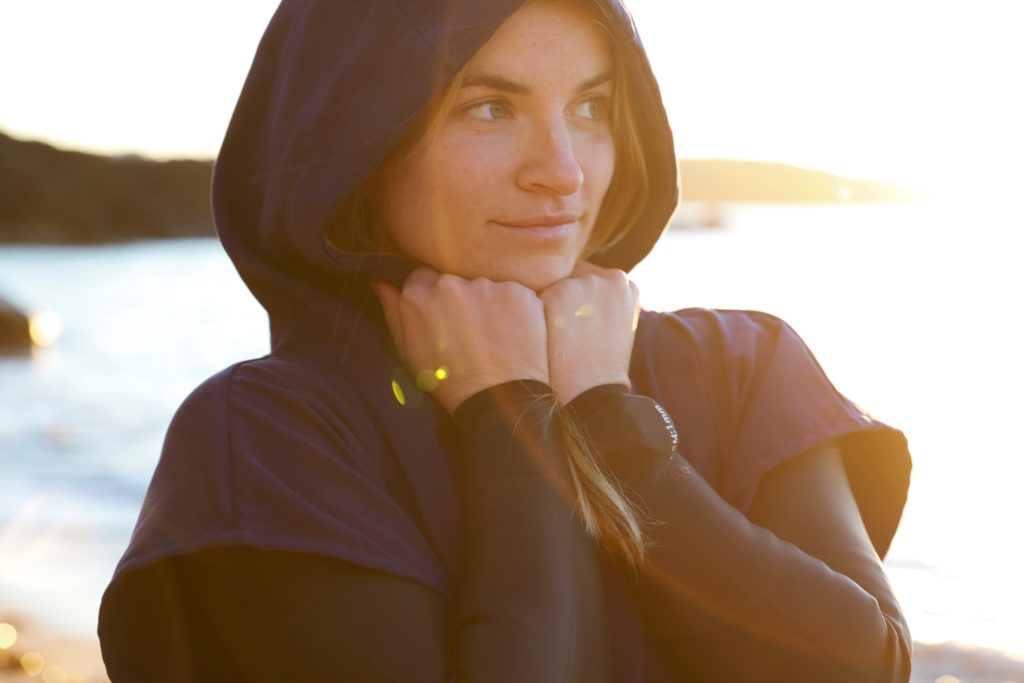 If you could use a changing towel or set of travel towels for you next swim or surf trip with us, Surf Sistas enjoy an exclusive 15% off all Bodyrag items on their website. Enter surfsistas15 at the checkout.