Imagine a place where the water is warm, and the waves are consistently 2-3ft and peeling. They're punchy enough to improve but not so hardcore you get nailed every time you try to paddle out. The sun is always shining and everyday you wake up to a gentle offshore breeze.
Sounds dreamy, right? But it's real, and it's called Costa Rica.
Every year we return to the Nicoya Peninsula and believe us (we've circled the globe on surf trips) this really is the best place in the world to get better at surfing. Here's why…
There's lots of beach breaks
Indonesia might be a rite of passage for surfers, but when it comes to going from beginner to intermediate, sandy bottoms are a definite plus point. There's plenty of beach breaks in Costa Rica, so you don't need to worry about falling off and potentially becoming acquainted with the reef. Instead you can concentrate on improving your bottom turn.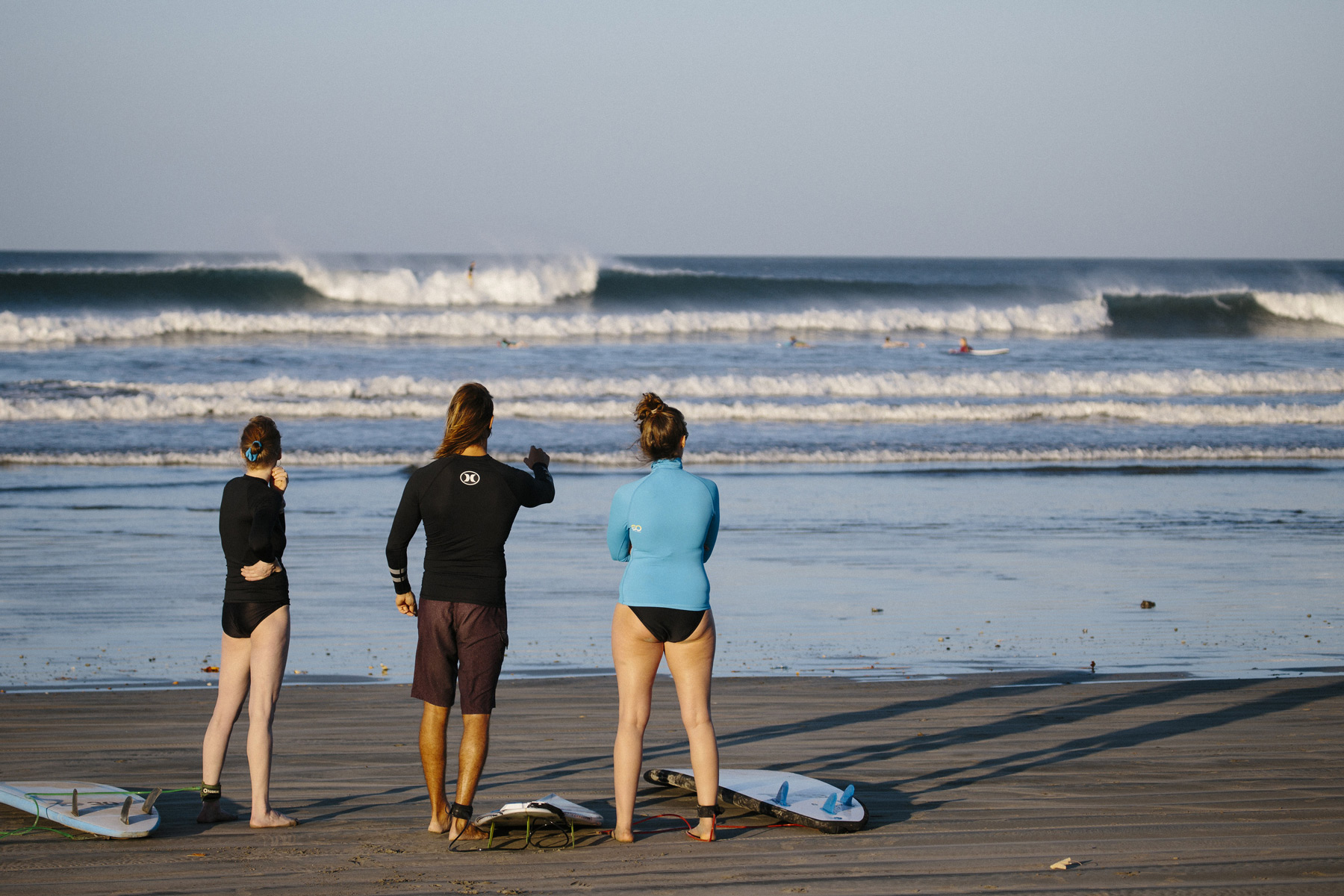 It's got some of the most reliable (but manageable) surf in the world
Go check the surf today and we can virtually guarantee that they'll be some. Everytime we check out the webcam or pictures, there's been some epic waves to catch that day.
It's also consistently around 2-3ft, the perfect size for intermediate surfers. The paddle out is normally not too far, so getting out the back is possible for improvers.
The water is warm
There's no doubt improving your surfing is easier in warm water – you can surf for longer and move unhindered by neoprene.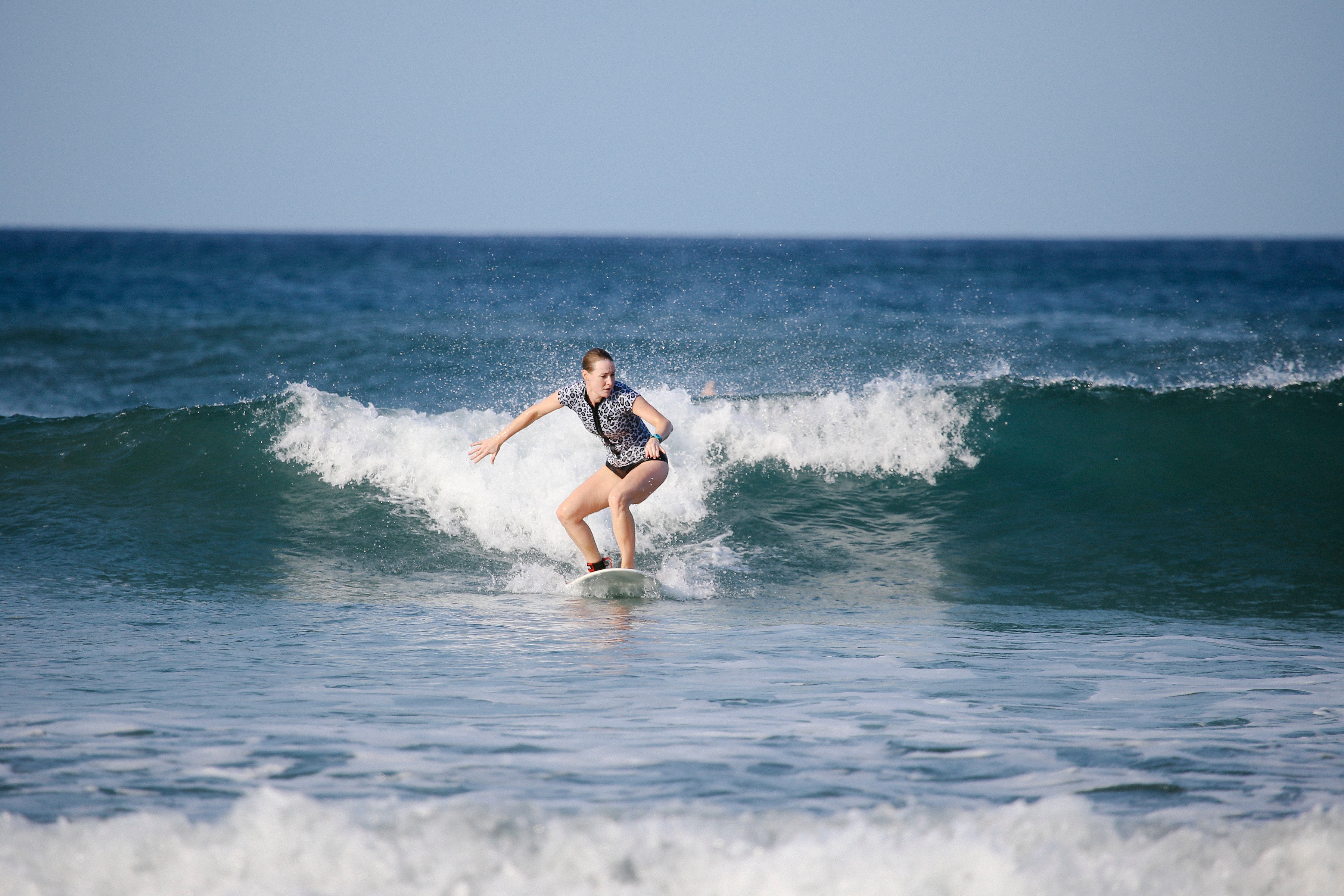 Plus there's the offshore wind
Unlike the UK, where onshore winds are common, during the dry season you can pretty much guarantee you'll wake up to light offshores, not turning onshore til mid morning.
Late afternoon the winds normally turn offshore again for an afternoon glass off, just in time for sunset. Heavenly.
Surf better in paradise in 2018
Our 2018 Costa Rica trips are booking now. Get in touch to find out more!