You might not know it yet, but you really are a mermaid. As mammals we're born with the ability to spend time underwater – just like dolphins, seals and whales. When your body is submerged in water your heart rate automatically slows, allowing you use less oxygen and stay underwater for longer.
So with that in mind, here's how to get in touch with your inner mermaid to improve your surfing…
Know you can hold your breath for longer than you think!
Most people can easily hold their breath for over a minute. This should give you a huge boost of confidence as a surfer, as (although it might not feel like it) the average wipeout lasts mere seconds!
Want even more reassurance you'll be able to hold your breath long enough? Freedivers and diving fishermen have long used a trick (called the diving or mammalian reflex) to stay underwater for many minutes at a time. This is a technique anyone can learn with help from an experienced freediving instructor.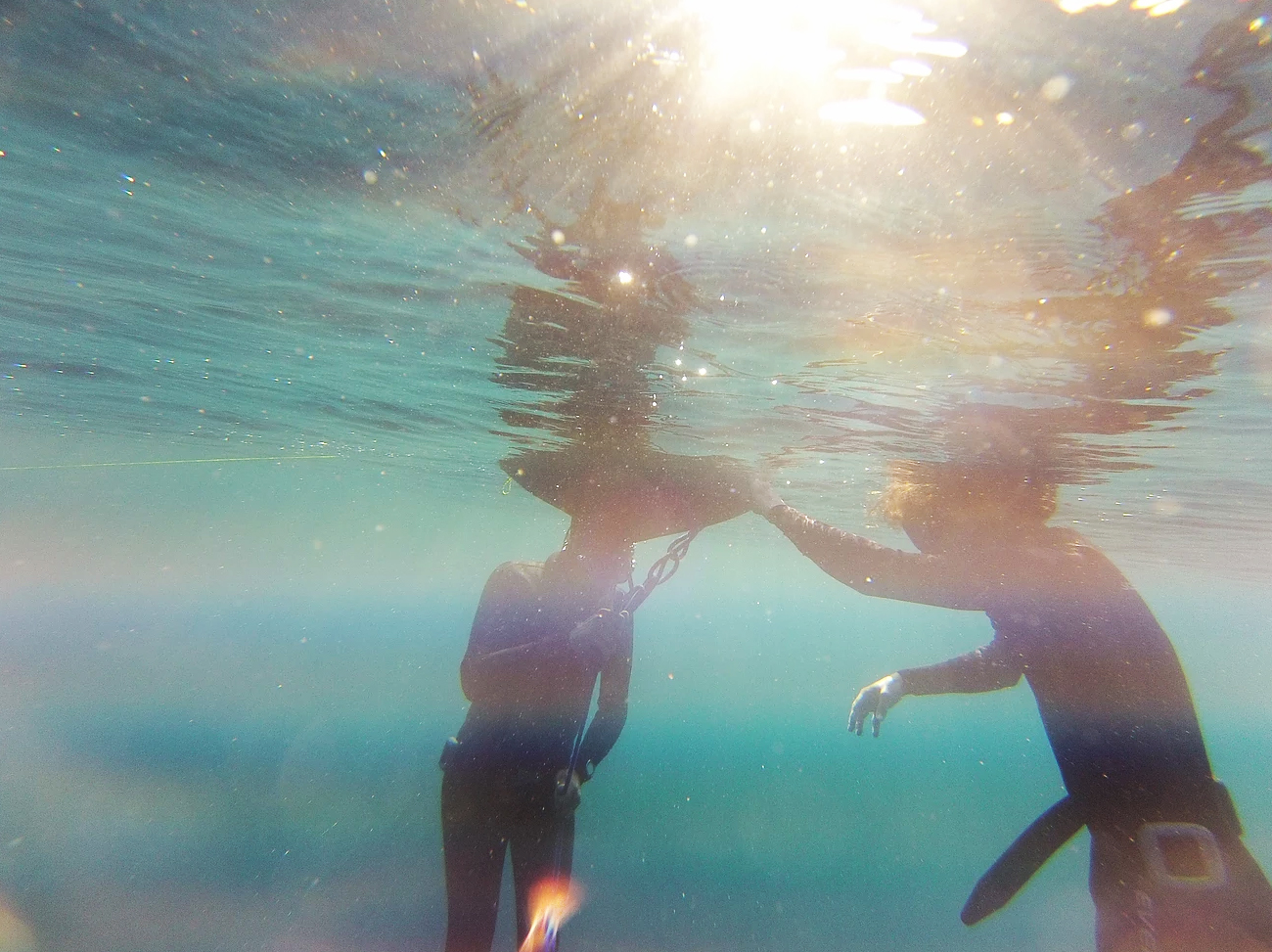 Learn to relax
To hold your breath underwater effectively, you also need to learn to relax. Yoga and meditation are both great tools for boosting relaxation and you can do them wherever you are.
Try mediation apps like Breathsync or Calm or this 15 minute relaxation yoga sequence. Yoga is also fantastic for your surfing. Increasing your flexibility making that all important pop-up movement easier and giving you increased fluidity of movement once you're up and riding.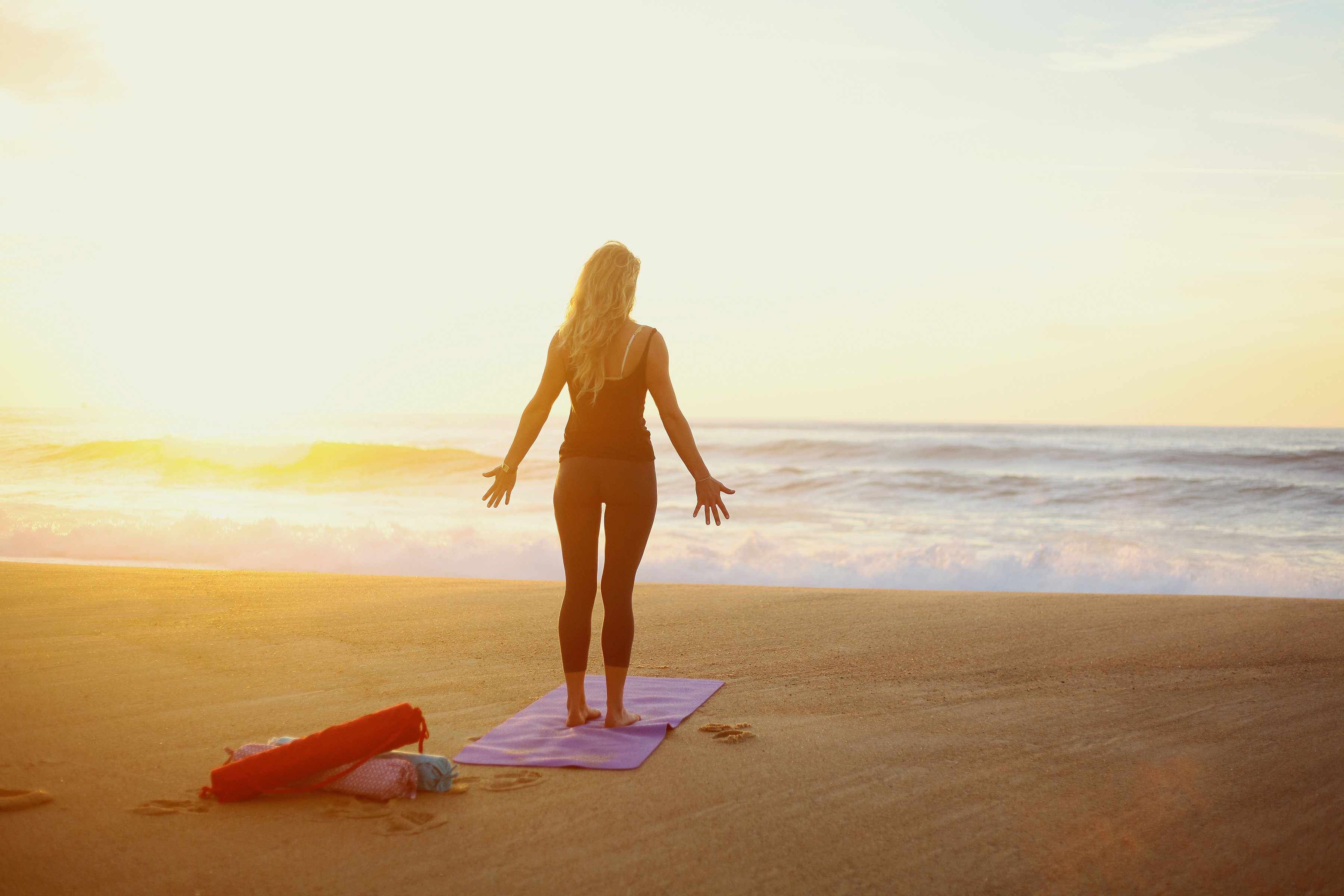 Build your confidence with better swim technique
Building up your swimming stamina both in the pool and open water will give you the confidence to stay calm and relaxed in whatever situations you find yourself in at sea. Leashes aren't foolproof, so knowing you can swim to shore if needed is an essential skill for every surfer.
Learning how to move efficiently through the water can also help you conserve energy and swim for longer – it's always surprising how far it is to shore when you don't have a board with you!
Hannah, head coach on our Ibiza Swimming Retreat, Cornwall Wild Swim Weekends and Surf & Swim Retreats will coach you to get the most efficient body position, maintain effective breathing and maximise propulsion, all cruicial to good technique. With the right technique your strokes are more effective, making swimming less effort and more enjoyable. And once you've honed your technique then you can start putting in the distance (swimming with bad technique only reinforces bad technique).
If you don't live by the sea or don't have the confidence to swim in open water – the pool is a great shout! A common complaint is that swimming lengths is boring – it shouldn't be! A good swim session should be varied and can include any of the following –
different strokes,
drill sets (where you practice technique),
kick sets (legs only),
pull sets (arms only),
sprint sets (great for those explosive last few paddles to catch a wave),
a longer distance set (helpful for the long paddles),
hypoxic training (swimming a length underwater – good prep for the hold downs).
And then there's equipment such as fins, hand paddles, snorkel, drag shorts, or just swim in your shorts and t-shirt for added drag.
There's a lot more to swim training than just swimming up and down. For motivation training with a friend or a team is always fun… and with a team and a coach you WILL train harder!
But if you're craving to swim outside but not sure where to start, join us on a Surf & Swim Weekend to build your open water swimming experience and level up your surfing.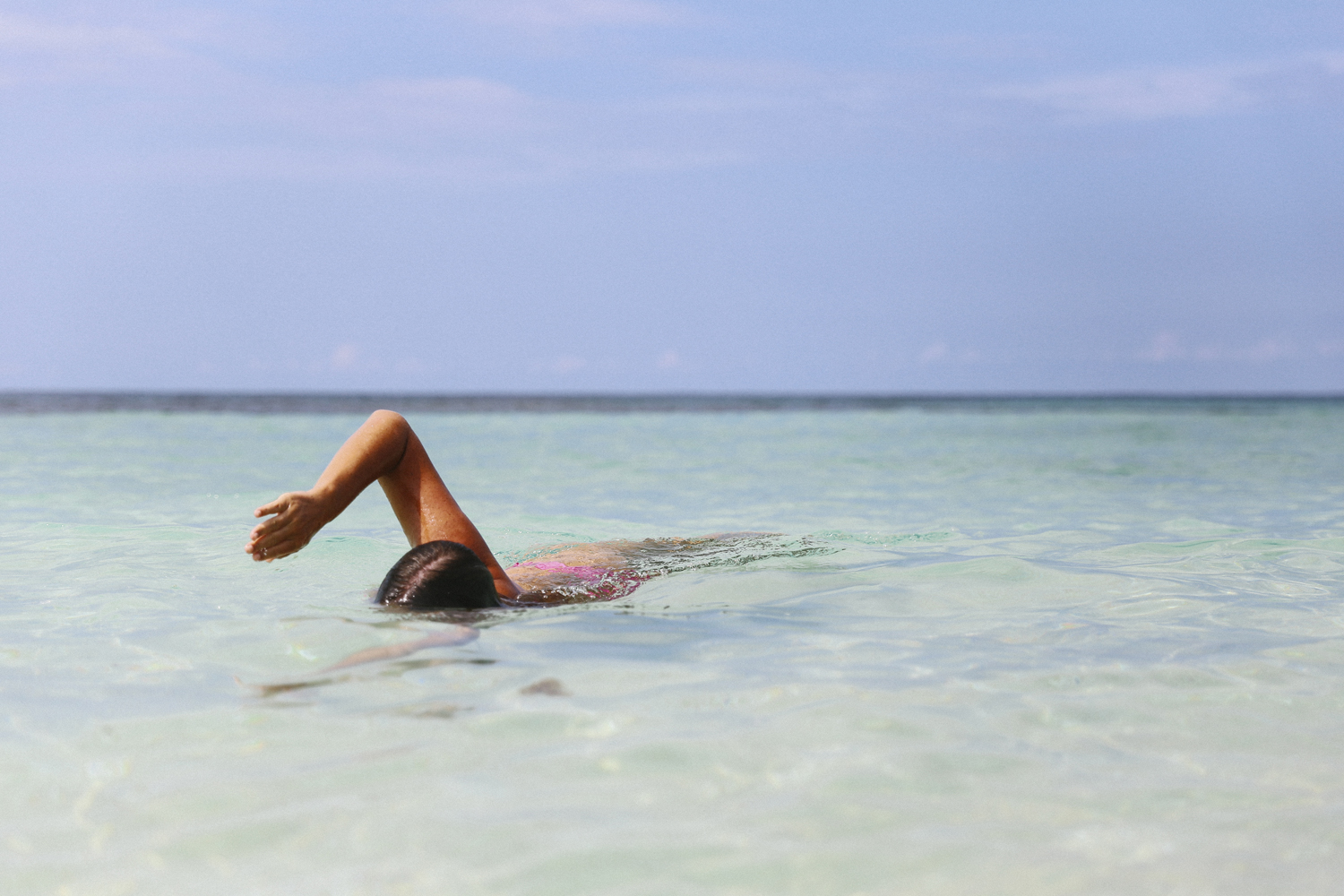 Get to know the ocean
To really get in touch with your inner mermaid, you need to get well-acquainted with the energy of the ocean. Increasing your understanding of the weather and tides and how they affect sea conditions, as well as swell direction and how waves are formed, will all help you stay safer in the sea and become a better surfer.
Check out Surfline or Magicseaweed for the latest forecasts, tide times and charts. If you'd like to learn more we've written a handy blog on how to forecast and we always do forecasting on all of our surf trips so you can apply your new knowledge whilst progressing your surfing,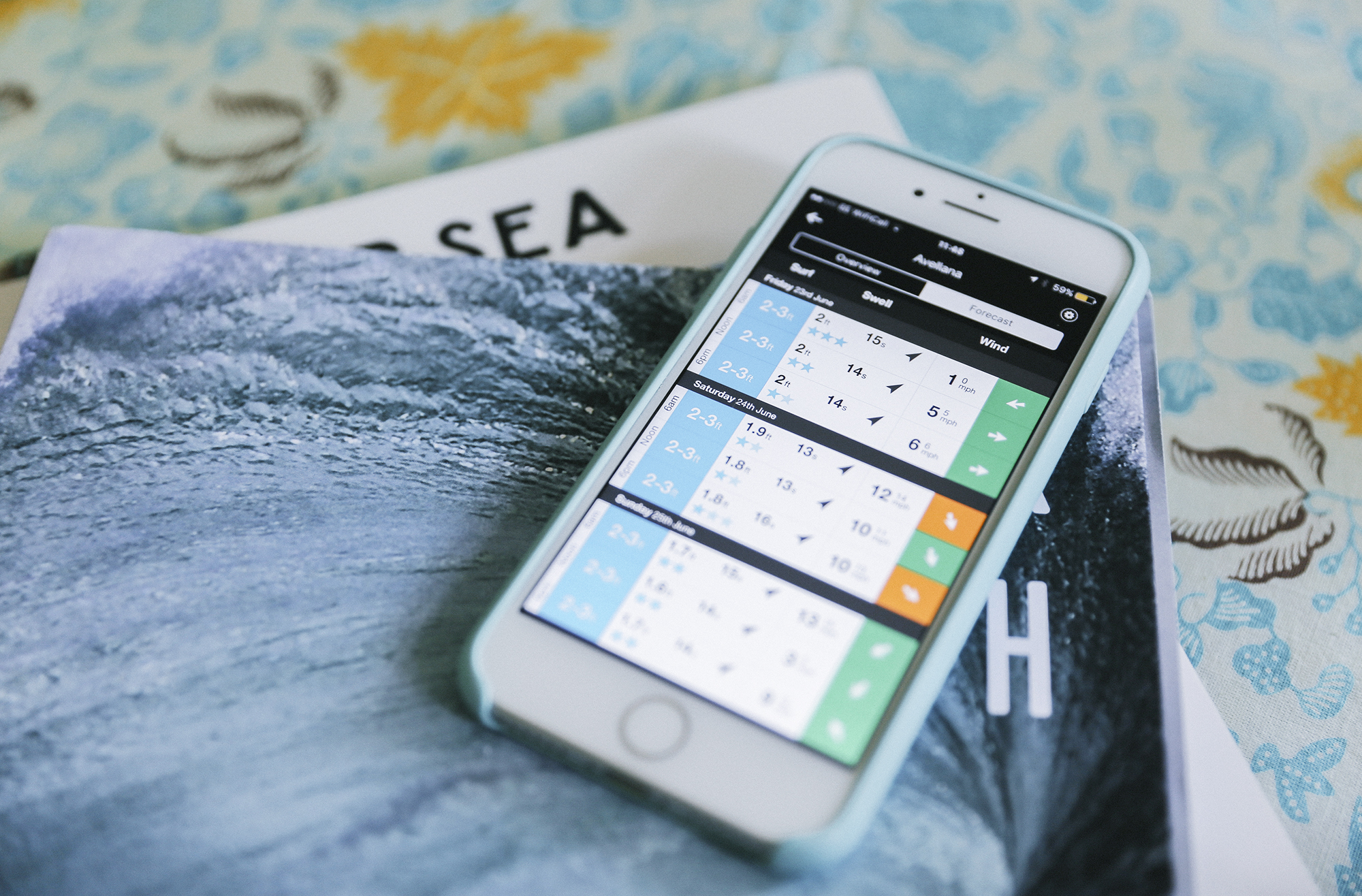 Come mermaid (or mer-man) with us!
Build all this and more on our new Surf & Swim Retreat in Cornwall this year:
Dates: 14-16th July
What's Included:
3 swim sessions with our Swim Sistas Coaches (include guided coastal walks to our swim spots)
2 surf sessions with Qualified female ISA Surf Sistas coaches
2 nights Hotel accommodation overlooking the ocean with breakfast included
Wifi
Private Spa session on Saturday night (Spa comprises of Sauna, Hot tubs and Ice baths!)
Surf Sistas tote bag filled with delicious treats and goodies from our favourite brands
Wetsuit and surfboard hire for surf lessons
On the beach warm up routines to prepare you for your surf session.
For full information and to book your spot, Click Here.