Being a little leg of the UK sticking out into the Atlantic, Cornwall receives swell year round. This means you can surf every month of the year! People often ask me the best time of year to come surfing in Cornwall. My default answer is "well…it depends."
The best surf conditions and time of year to come surfing in Cornwall can vary depending on who you ask. Some of us LOVE the cold water and the big swells that roll in over winter. Others of us prefer mellow logging sundowner sessions in the height of summer. Last year in August we were out in our swimsuits!
My favourite time of year in Cornwall is usually Spring or Autumn. But having been asked this question again recently, I thought back to the 2022 season and the surf sessions I'd had. On reflection my favourite month in Cornwall in 2022, for the epic surf and good times in between, was June.
Maybe it's because it's Gemini season which tends to send me on high energy (if you're into that sorta astrology stuff) or it could've been the good run of swell in June that particular year. But I thought June deserved more credit than it gets. It's not spring or autumn and its not the peak summer school holiday. It's somewhere in between. Maybe we tend to forget about it a little.
So if you're in between things and not sure when to head to Cornwall for a surf trip, here's 7 reasons why surfing in Cornwall in June is rather wonderful.
1. The waves: Not too big, not too small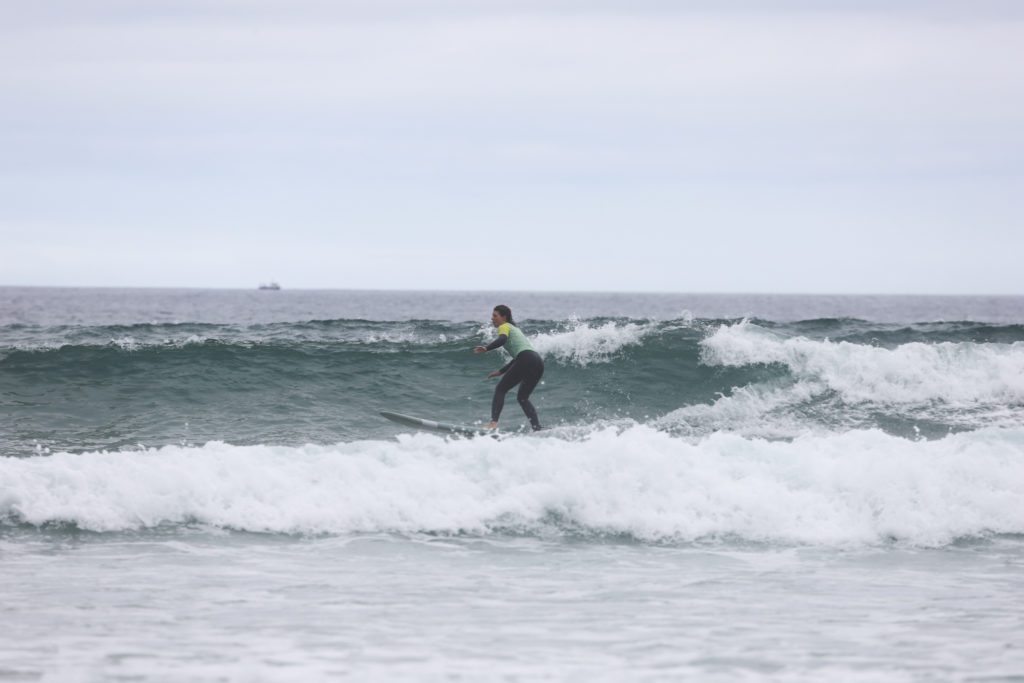 June is a great time to be learning to surf or looking to make progression. The wind is very light compared to winter making for pleasant conditions, even on an onshore day it's likely to be surfable. The swell that rolls in from the Atlantic are smaller than the winter and spring, so if you're looking to paddle out back for the first time or ride your first ever wave it's a good time to come. 
Whilst the swell may not be as consistent as the other months, this opens up the opportunity to explore more surf spots in and around Newquay and Cornwall that pick up more swell or are more sheltered than our home break Fistral. This means you're more likely to try a wider variety of waves and see different beaches. 
2. The vibes: Not too quiet, not too busy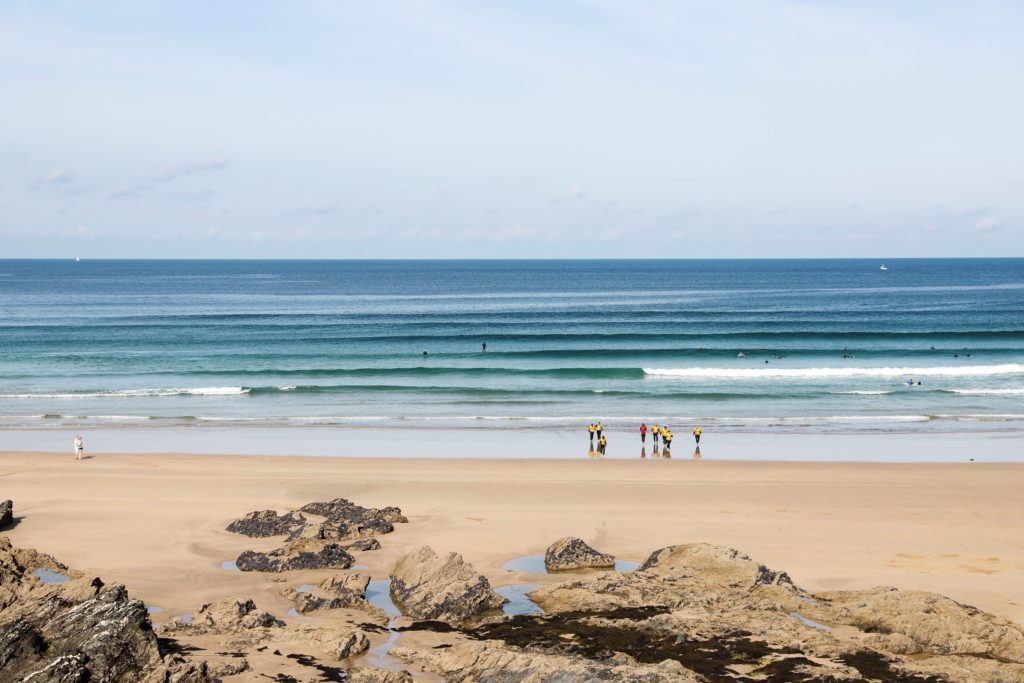 With June being the start of the summer, you can expect an energy of optimism and excitement when you venture down to Cornwall. The water has FINALLY warmed up and we're decladding ourselves from thick wetsuits to enjoy sunset bbqs at the beach, coastal walks and post work surfs.
Whilst the vibes are good and there's a buzz about town, it's still not too busy yet (no school holidays phew). So you can enjoy the warming energy of Newquay with a bit of pace, but you won't be subject to heavily crowded waters (unless it's absolutely pumping then it's inevitable, but don't worry, we know how to do a bit of crowd dodging). 
3. The weather: Not too hot, not too cold (air temperature and water temperature)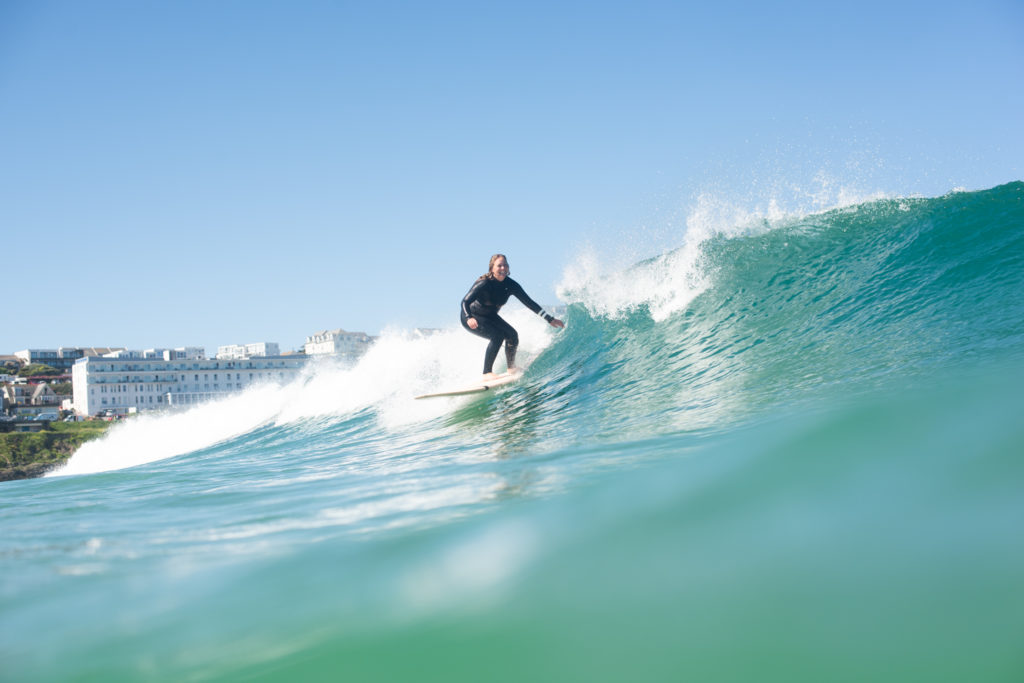 Last summer saw record temperatures across Cornwall in peak summer, which means we need to take extra precautions when surfing (sunscreen, lot of water, sunhats etc). June is a summer month, so it's still pretty darn warm with an average temperature of around 18 degrees celsius. Well, warm for the UK at least. Expect comfortable jumper weather. Not so cold you're layering up the insulation, but not so hot you're sweating in your wetsuit on the way down to the beach.
4. The days are very long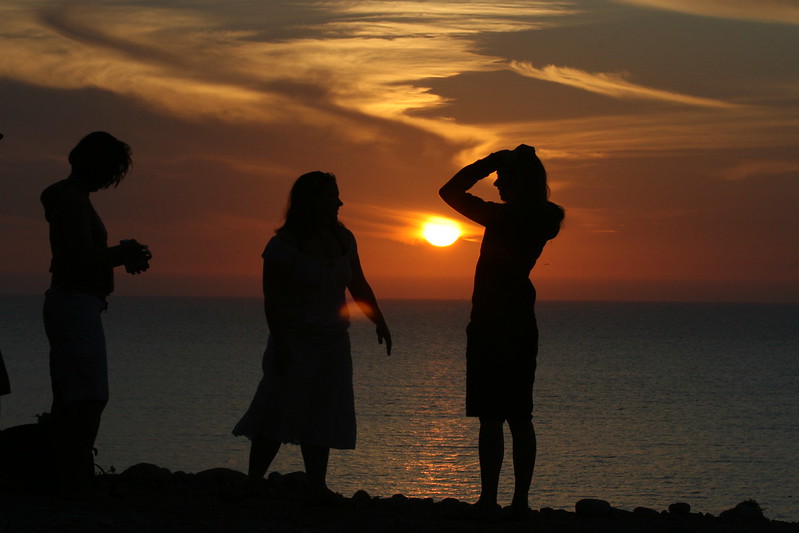 The longest day of the year falls in June! This year the summer solstice hits on the 21st June with over 16 hours of daylight. This gives us sooooo much time to go surfing and score the best waves possible with the long daylight hours. If you join us on a course in June, you could even head for a sunset session to keep practicing after your day with us. We'll likely be hitting up the dawn patrols too, to get peaceful waves with the best tides.
5. The Flora
The coast paths, roadsides, cliff tops and hills are a blaze with colour in June with wildflowers, gorse bushes and hedgerows. June, is particularly special with the poppy fields blooming at West Pentire Headland in Crantock (you can see them from the Newquay side of Crantock beach). I would recommend a sunset stroll this time of year to enjoy the coast path in it's full splendour.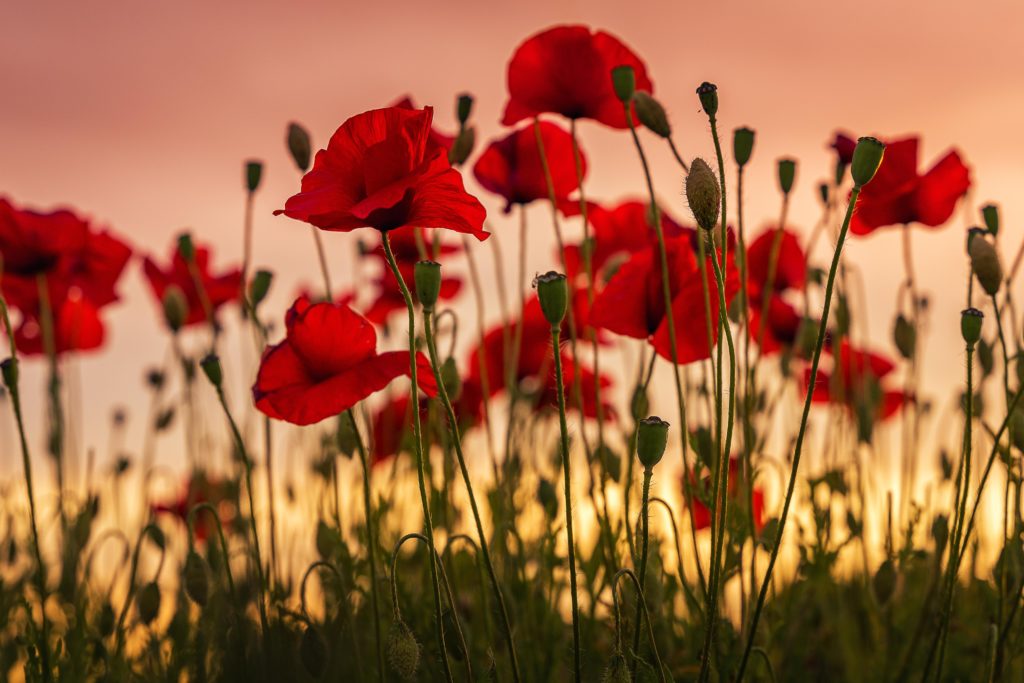 6. There's lots of other fun happenings!
There is so much going on in Cornwall in June with some of my absolute fave festivals on. If you're up for an extended stay, why not tie in one of our courses with a festival or music event?
Here's a taste of what's happening in Cornwall this June: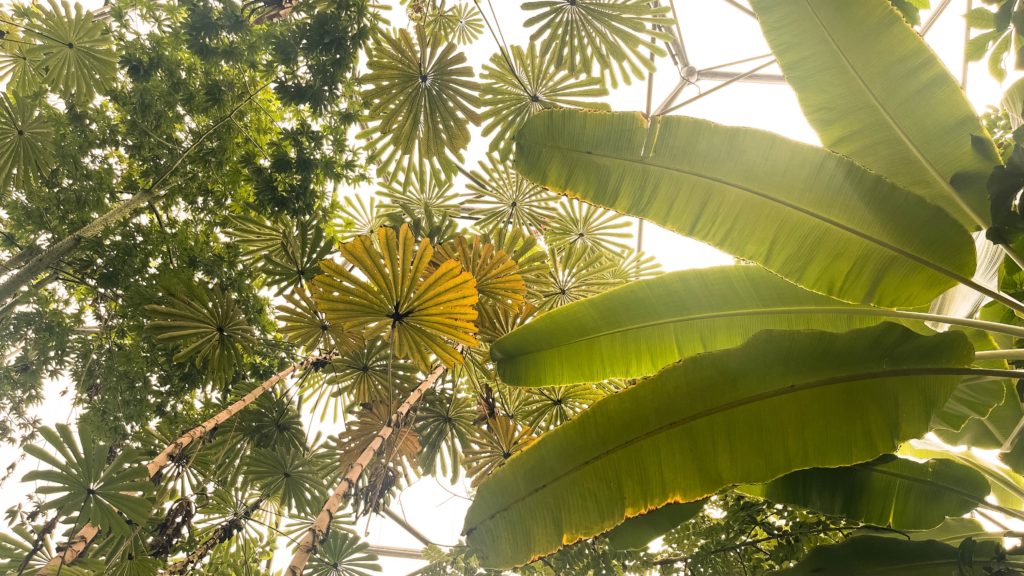 Lots of happenings at the Eden Project in June. One of my favourite places to see live music:
Lionel Richie, Wednesday 7th June
Yungblud, Saturday 10th June
The War on Drugs, Sunday 18th June
Jack Johnson, Friday 23rd June
Pet Shop Boys, Wednesday 28th June
An independent festival, The Great Estate is the place fully unleash yourself on the dancefloor and boogie through the night. Excellent music, independent food stalls and workshops throughout the day. It's also family friendly.
Get ready for sea shanties galore. One of my not to miss dates in the Cornwall Calendar. Wander the streets of Falmouth, hopping from pub to pub to listening to Sea Shanties as you go. The festival is a cultural heartland of Cornwall. It's also free!
A couple of epic headline acts at the Watering Hole beach bar (it's actually on the beach)
Sam Ryder, Friday 23rd June
Xavier Rudd, Saturday 24th June
7. Surf Sistas courses: We've got a bit of everything to offer
Beginner, Improver, Intermediate? Weekend Warrior? Don't worry we've got you covered. In June 2023, we've got courses in the calendar for all ability levels so if you're set on joining us during this sunny month then there's a course for you.
Not sure which course is right for you? No worries – We have a guide for that. Click here to find the course that matches your level of ability.
June Courses 2023
5-9 June
9-11 June
(all abilities)
12-16 June
White to Green Improver Course
17-18 June
Intensive Intermediate Weekend
26-30 June
White to Green Improver Course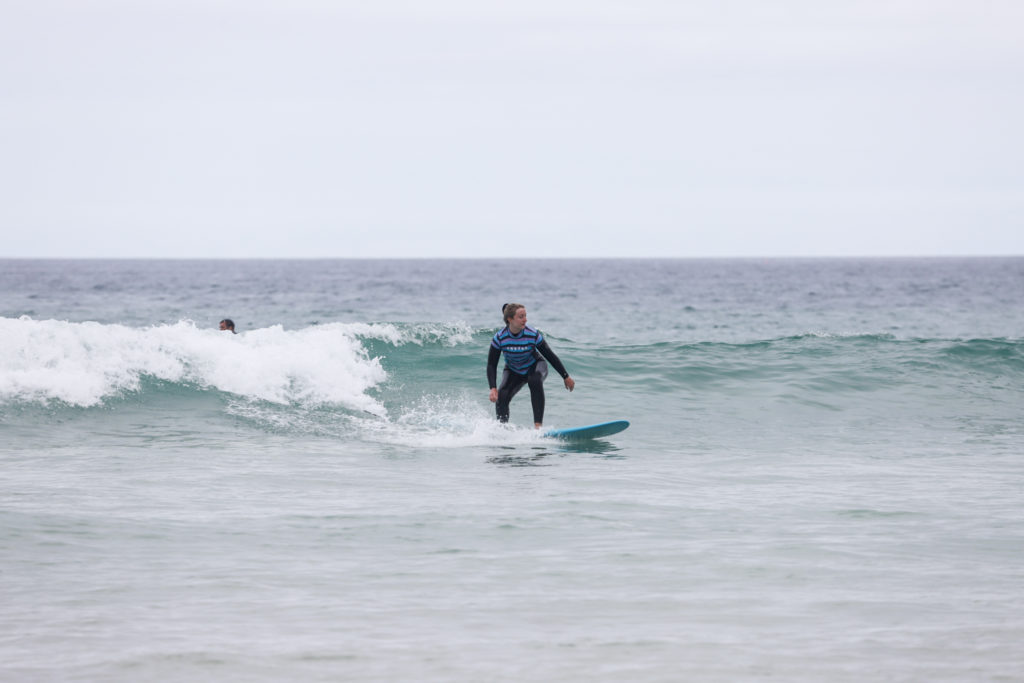 If you've been enticed by my rant about June – Click Here to book your spot on a course.
Can't make our dates in June? We've got dates in the calendar in Cornwall from May through to end September. Click Here for our full calendar. And whilst we've been bigging up June, every month in Cornwall is pretty lush, but maybe I'm just biased because I love it here!