Summer is here (kind of), our boots and gloves are festering in a bucket, the 5/3 is stowed away and even our summer suits are feeling a bit too toasty ..  hurray its time to break out the shorties & long Janes!   OK we know this is not for everyone, we all feel the cold differently and some of us still have purple toes at the thought of a surf .. but suns out buns out & all that, if its gonna happen, now is the time to get your shortie on!
We love how many gorgeous suits are out there for us ladies these days and here's our summer 2015 edit /wish list.  Click the links below the images for the full lowdown on where to find them all ..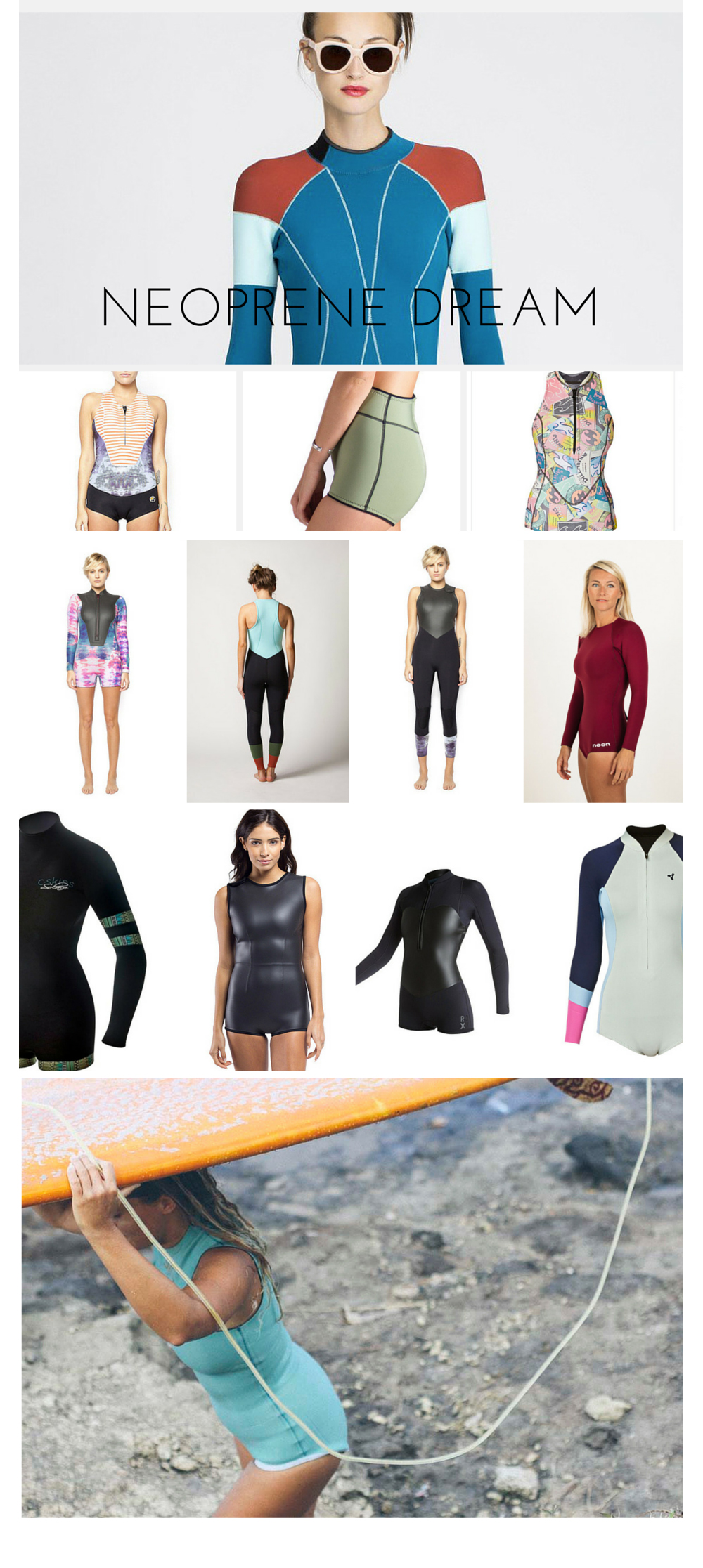 Cynthia Rowley
Kassia Surf | Seea | Billabong (on sale at Wetsuit Outlet)
Kassia Surf | 81 Wetsuits | Kassia Surf | Neon Wetsuits
C Skins | Seea | Roxy | Xcel (shop at PJs Surf Shop)
Slynk Wetsuits
Sorry not sorry for lusting over the Kassia Surf collection, we did say it was a wish list!