We surfers love spending time in the sun catching wave after wave. And with the UK winter in full swing, many of us are in tropical surf destinations soaking up sunrays and warm surf conditions. This does means higher levels sun exposure the closer you are to the equator. Therefore, it's vital you have a solid set of sunscreen products with you. And this also applies if you're joining us on a Surf Retreat in Cornwall and beyond.
There's a lot of talk, particularly in the surfing community, about using "reef friendly" sunscreen because of evidence that bog standard chemical sunscreens have negative impacts on reefs, marine ecosystems and organisms. There's also concern that chemicals in sunscreens get absorbed by our skin potentially harming our health.
"Eco-friendly, natural mineral sunscreens" have taken to the market as an alternative to chemical sunscreens. But what is in them? And are they effective at protecting us from UV rays?
We've debunked the confusion, getting to grips with what chemicals in regular sunscreen are evidenced as harmful and weighed up the pros and cons of both chemical sunscreen and mineral alternatives. We've also recommended sunscreen that we use here at Surf Sistas during our surf courses and retreats.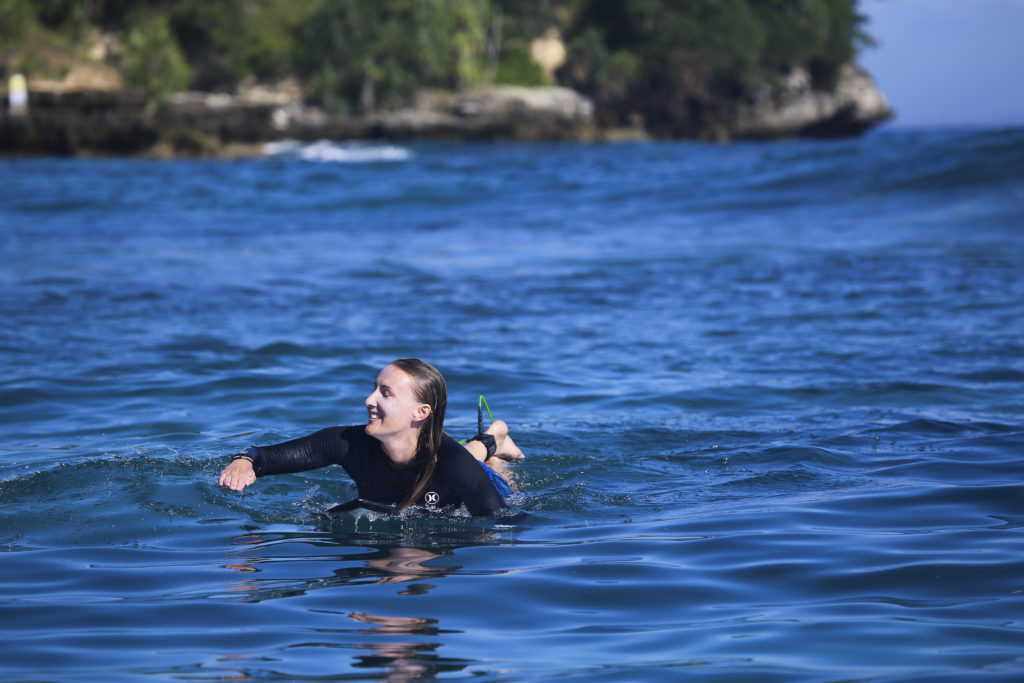 What are Chemical Sunscreens?
Chemical sunscreens are those made with man made chemicals. That standard stuff you'd find in boots. They work by absorbing UV rays so they don't come into contact with your skin. The two main chemical culprits in these sunscreens, linked to damaging coral reefs are:
Oxybenzone
Octinoxate
There are also links with Oxybenzone interfering with hormone function as the chemicals get absorbed through our skin cells when applied. However, you might still find these products on the market as research is still not fully conclusive. So for now, best to avoid.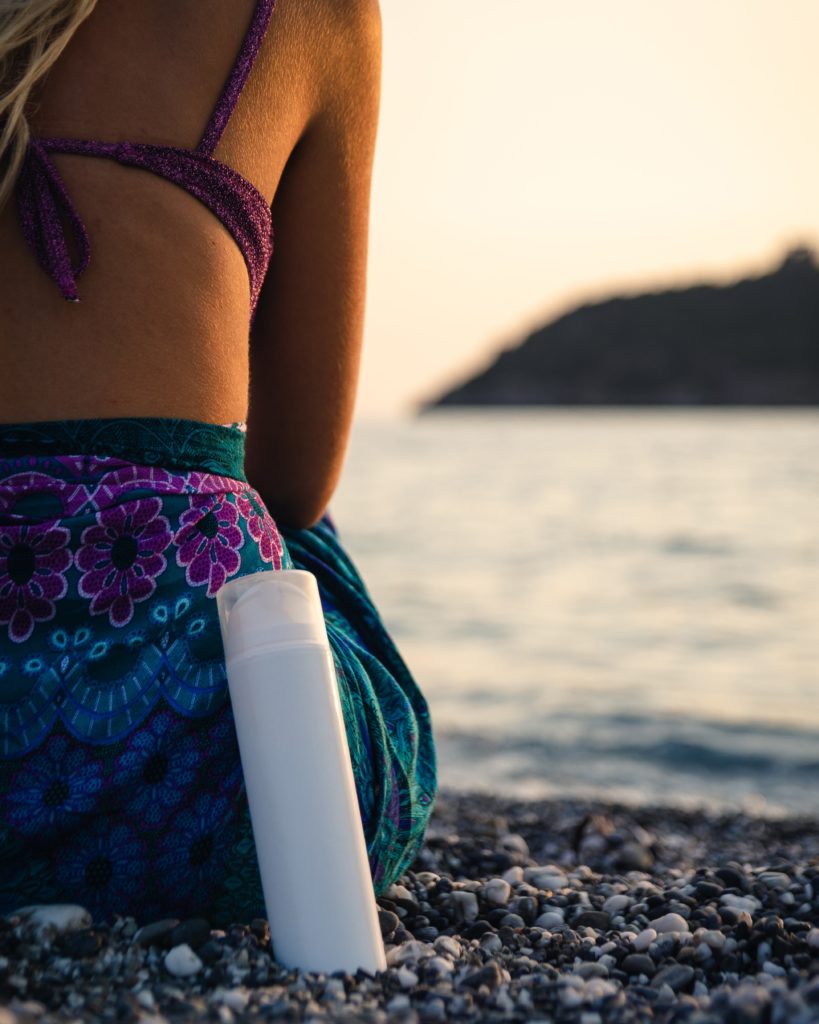 What are Mineral Sunscreens?
Generally speaking Mineral Sunscreens are a better alternative for people and planet. They're active ingredients are made of inorganic compounds and act as a physical barrier to UV rays. This means they don't absorb rays but reflect them as the sunscreen sits as a layer on top of your skin unlike chemical sunscreens which penetrate your skin.
The two key ingredients you need to look out for when buying mineral sunscreen are
Zinc Oxide
Titanium Dioxide
These are the only compounds approved as safe for the environment and effective protection against UV rays. Mineral sunscreens are considered better than chemical sunscreen if you have sensitive skin and reduce the risk of damaging your hair.
What about Nano Particles?
New research gives some evidence that nano-zinc (really small particles) can be absorbed by our skin and coral reefs which can lead to damage. Whilst more research needs to be conducted on this subject, Non-Nano zinc is the way to go.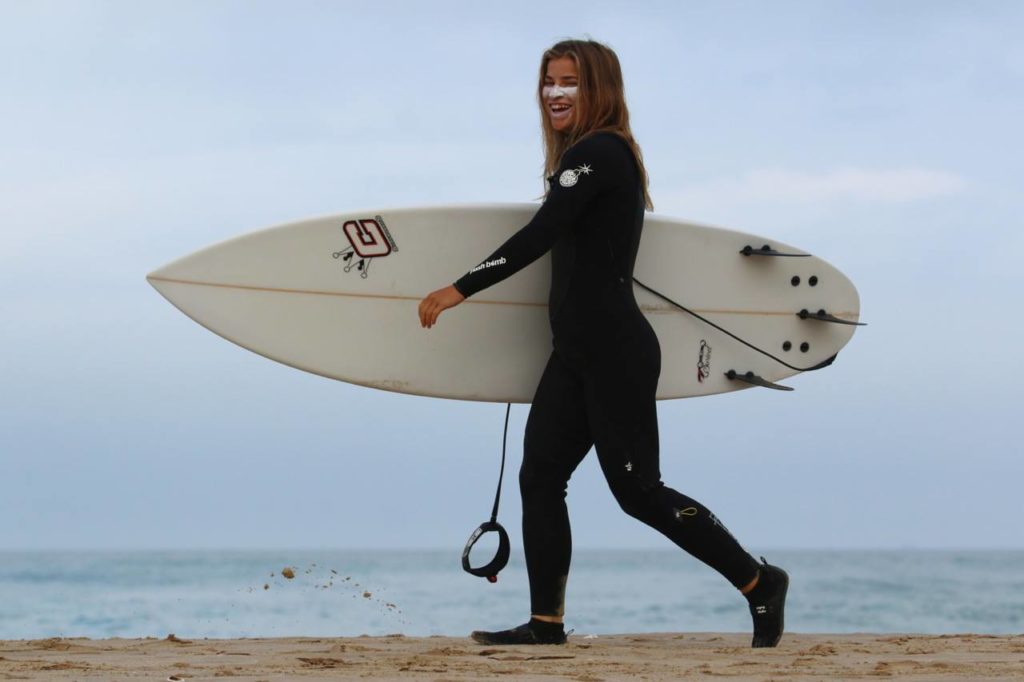 Chemical vs. Mineral Sunscreen
Having looked at the Mineral and Chemical sunscreens, we've weighed up the pros and cons of both options below!
Chemical
Mineral
Pros
Effective in absorbing UV rays and protecting skin
Statistically perform better for UV protection than Mineral Sunscreen
Provide Immediate Protection
Reef Friendly
Better for sensitive skin
Better for those concerned with long term exposure to chemical sunscreen
TiO2 and ZnO approved by FDA
Cons
Have to wait at least 20 minutes from application to sun exposure
Can cause allergic reactions for people with sensitive skin
Links to negative environmental impacts and human health
Need to be applied more regularly than chemical sunscreens
Can cause acne breakout due to thick layer of film left on skin
Some concern around Nano Zinc Particles being bad for the environment
Other things to consider:
Sunscreen is not waterproof
Sunscreen is water resistant, eventually it'll wash off. Some sunscreens are water resistant for up to 80 minutes so you'll need to get out of the water regularly to reapply it.
SPF is not number of hours you can stay in the sun
SPF (Sun Protection Factor) tells you the amount of protection the sunscreen will give you against UV rays. The intensity of the solar energy impacts the amount. The following exposures may result in the same amount of solar energy:
one hour at 9:00 a.m.
15 minutes at 1:00 p.m.
When you're surfing, aim to use SPF 50. The water reflects the sun making it more intense. Better to air on the side of caution, especially if you're out surfing for a while.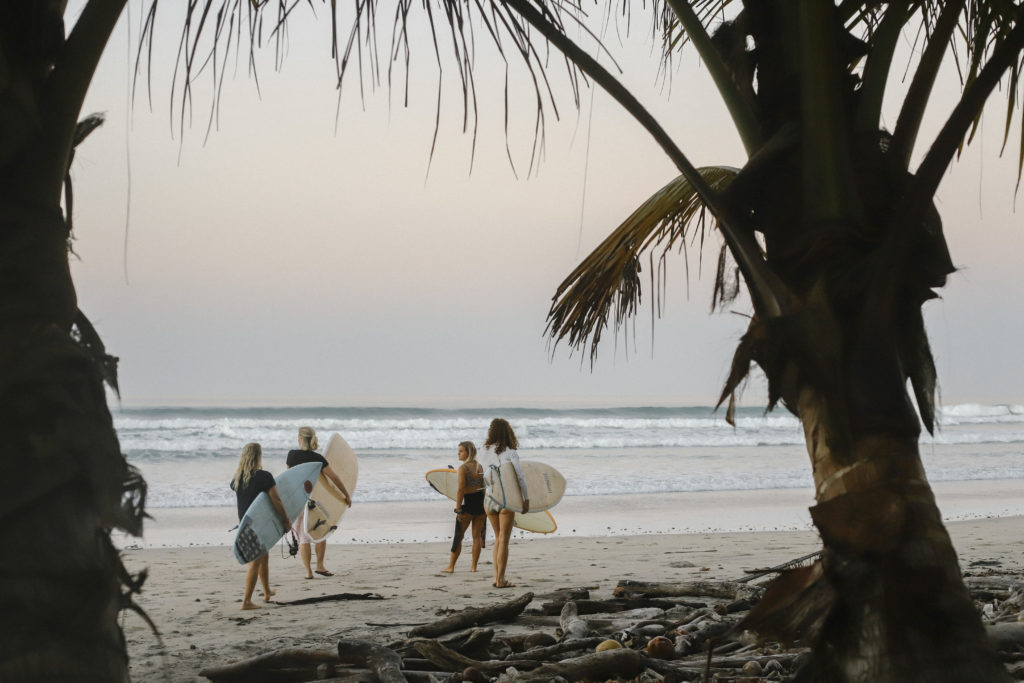 Don't use out of date sunscreen!
This won't be effective in protecting you against the sun.
There are lots of other ways to protect yourself from the sun
Seek shade 10am-4pm so head for the dawnies and sunset surfs. Unless the surf is pumping during the day in which case…
Grab yourself a hat to surf in – we like the FCS Bucket Hat as it has a clip, staying on during those wipe outs and turtle rolls.
Get extra protection from your surf gear: surf leggings are amazing (check out our blog post on this). You can accompany these with a rash vest or long sleeved bikini top. If you're still unsure on what to wear for warm water surfing – read this.
Get out regularly from the water to reapply sunscreen. Mineral sunscreen has a maximum 80 minutes of water resistance so check the label carefully. There will still be waves waiting for you!
Double up! I will often use mineral based sunscreen and then a thick zinc paste on top for my cheeks and nose.
Don't forget those other areas! Back of neck, ears, chest, hands, feet. They're all exposed as well!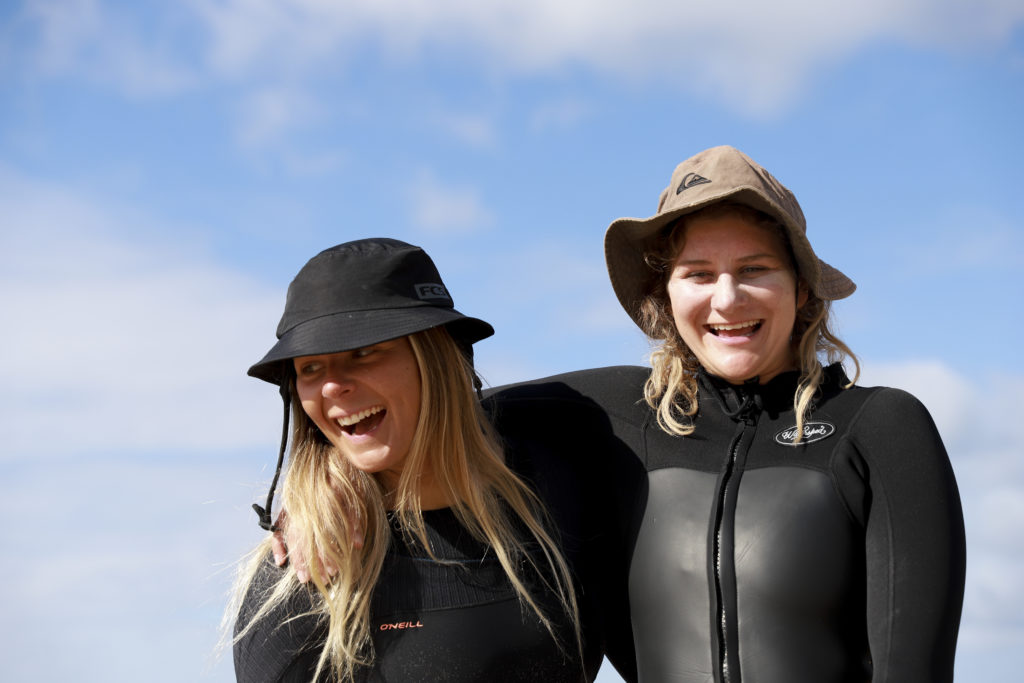 Some sunscreen brands to consider:
You might be surprised to find Nivea on the list but they actually do a range of Reef Safe sunscreen free from Oxybenzone and Octinoxate. Whilst this is still a chemical formula, it's made with biodegradable ingredients and might be a good option if your skin isn't too sensitive to chemical sunscreens and you're unsure about the effectiveness of mineral sunscreen against UV rays.
Used regularly on our Surf Retreats in Cornwall, Sun Bum offers Mineral sunscreen up to SPF 50. Their Mineral Suncream is Reef Safe, Vegan, Cruelty free and made with Zinc Oxide. They also do a range or hair and skin care products. Their sunscreen is Hawaii Act Reef Compliant too.
Another product we've tried and tested. Ren offer Reef Save sunscreen with Zinc Oxide as it's active ingredient, ensuring you're protected from the UV rays. Their packaging is also made from 50% recycled materials which can be recycled again to minimise single use plastic. Ren also have confirmed their Zinc formula is made on Non-Nano Particles.
Non-Nano Mineral Sunscreen made from all natural ingredients in plastic free packaging! I usually apply this thick white paste to my nose, cheeks and lips on top of a clear mineral sunscreen to double up protection.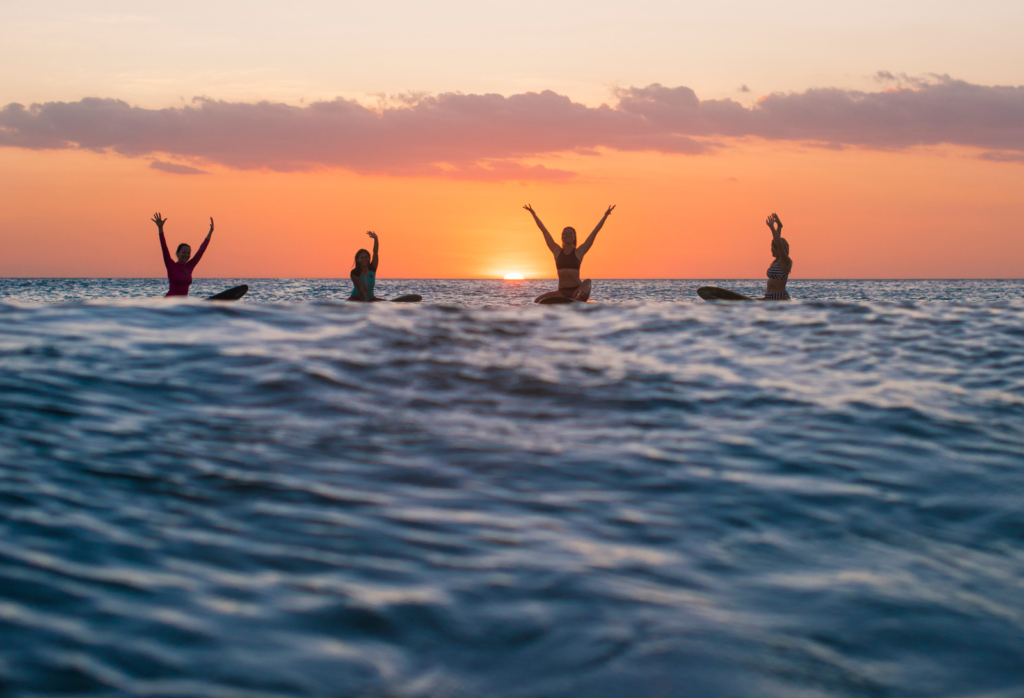 So to conclude:
Avoid Oxybenzone and Octinoxate
Get a Reef Friendly Sunscreen (check the label carefully)
Use a Mineral Sunscreen made of Non-Nano Zinc Particles
Take other precautions to protect yourself from the sun
Enjoy your surf trip!
To stay up to date with Surf Sistas courses, tips and exclusive news, make sure you sign up to our newsletter!
References
1. Corinaldesi et al., (2017) Sunscreen products impair the early developmental stages of the sea urchin Paracentrotus lividus, Nature, Scientific Reports volume 7, Article number: 7815
2. Danovaro, R. et al. Sunscreens cause coral bleaching by promoting viral infections. Environ. Health Perspect. 116, 441–447 (2008).
3. Sánchez-Quiles, D. & Tovar-Sánchez, A. Sunscreens as a source of hydrogen peroxide production in coastal waters. Environ. Sci. Technol. 48, 9037–42 (2014).
4.https://education.nationalgeographic.org/resource/plankton-revealed/#:~:text=Through%20photosynthesis%2C%20phytoplankton%20use%20sunlight,of%20the%20oxygen%20we%20breathe.
5. https://www.federalregister.gov/documents/2019/02/26/2019-03019/sunscreen-drug-products-for-over-the-counter-human-use
6. https://www.fda.gov/drugs/news-events-human-drugs/update-sunscreen-requirements-deemed-final-order-and-proposed-order
7. https://www.fda.gov/drugs/understanding-over-counter-medicines/sunscreen-how-help-protect-your-skin-sun