As well as the obvious benefits of pictures of you surfing – to remember that epic wave or impress your friends on Facebook – photographs or videos can be hugely helpful for progression.
Although at first it can be a little disappointing (somehow no wave looks as big on camera as it feels), seeing what you're doing can really help you keep doing the right things and fix any niggling issues that are holding you back. Here's how…
See what you're doing right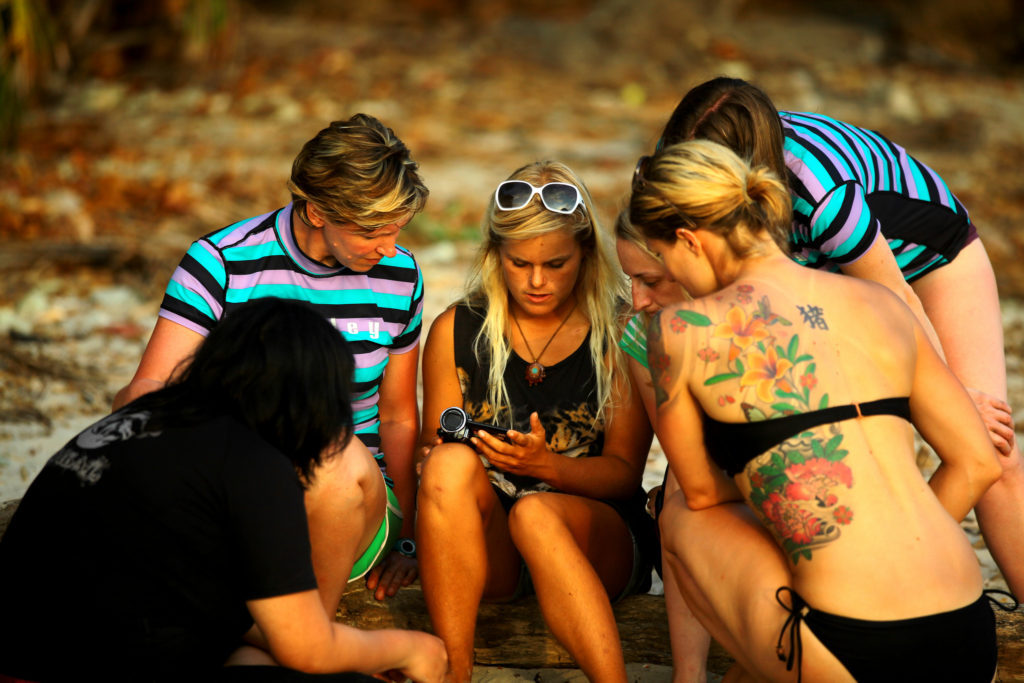 Chances are you're already doing lots of things exactly as you should do – some people are naturally great at popping up or looking down the line, for example. Seeing what you can already do can be a great confidence boost.
See what you're doing wrong
Perhaps the biggest benefit of pictures and video footage of you surfing is you'll see what you're actually doing, rather than what you think you're doing. Sometimes little tweaks in body position or where you're looking can make a big difference to your surfing.
Find out why you wiped out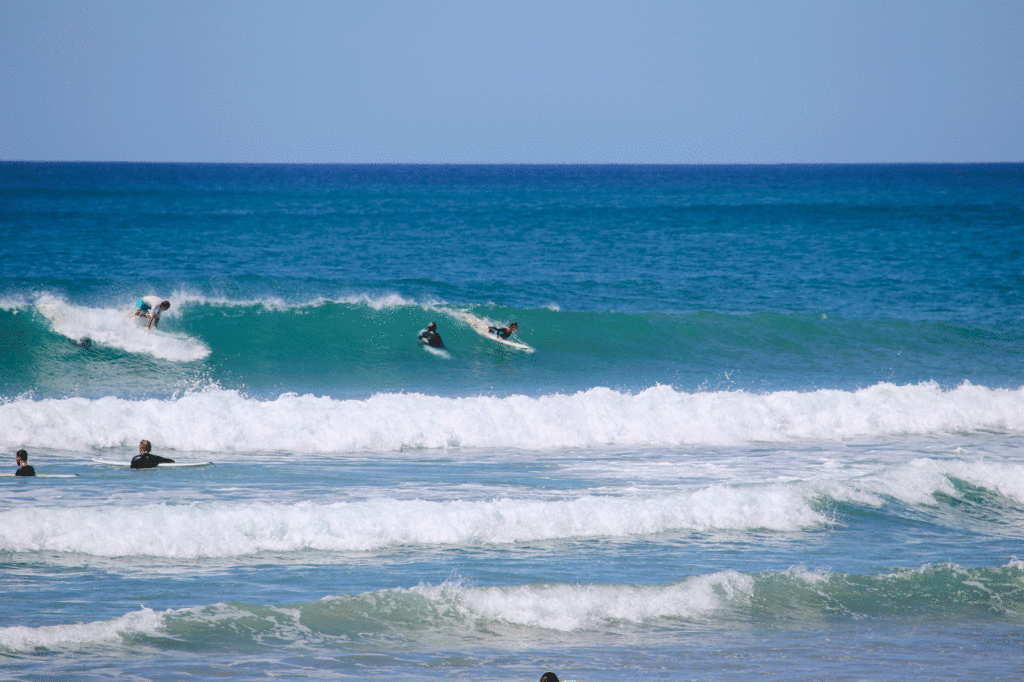 Often when you fall off it happens so quickly you've no idea what happened. Watching back footage or looking at photos will allow you to pinpoint what went wrong so you can fix it next time.
How to get pictures or video of you surfing
Getting pictures or video footage can sometimes be tricky, but it's not impossible…
Get a friend to help

. This is easier said than done, try in the summer when it's more desirable to be on the beach! You could always take turns to take photos. Remember to wear your brightest surf gear so you're easier to spot.

Use a GoPro

. You can get some idea of what's going on from a GoPro mounted on your board, but the angle makes it harder to see than footage or pictures taken from the beach.

Watch back on the webcam

. If you go to a break with a Surfline camera, you can watch back the session and you might be lucky enough to catch your wave! This works much better at some beaches than others.

Come on a Surf Sistas trip! Our videographer/photographer is on hand on many of our trips and courses, and you'll also have the benefit of having a Surf Sistas surf coach on hand for expert analysis of your surfing.
4 things to look out for
Where you are looking?
Are you looking where you want to go or at your feet? If it's the latter, try writing LOOK UP on your board!
How are you standing?


Check you aren't standing up too straight or in the dreaded "poo stance" (squatting as if doing your business, with both knees out to the side).

Where are your shoulders and hands?


See if your shoulders are open and where your leading hand is (it should be mostly behind your heels, not out in front of your toes).

How's your pop up? ..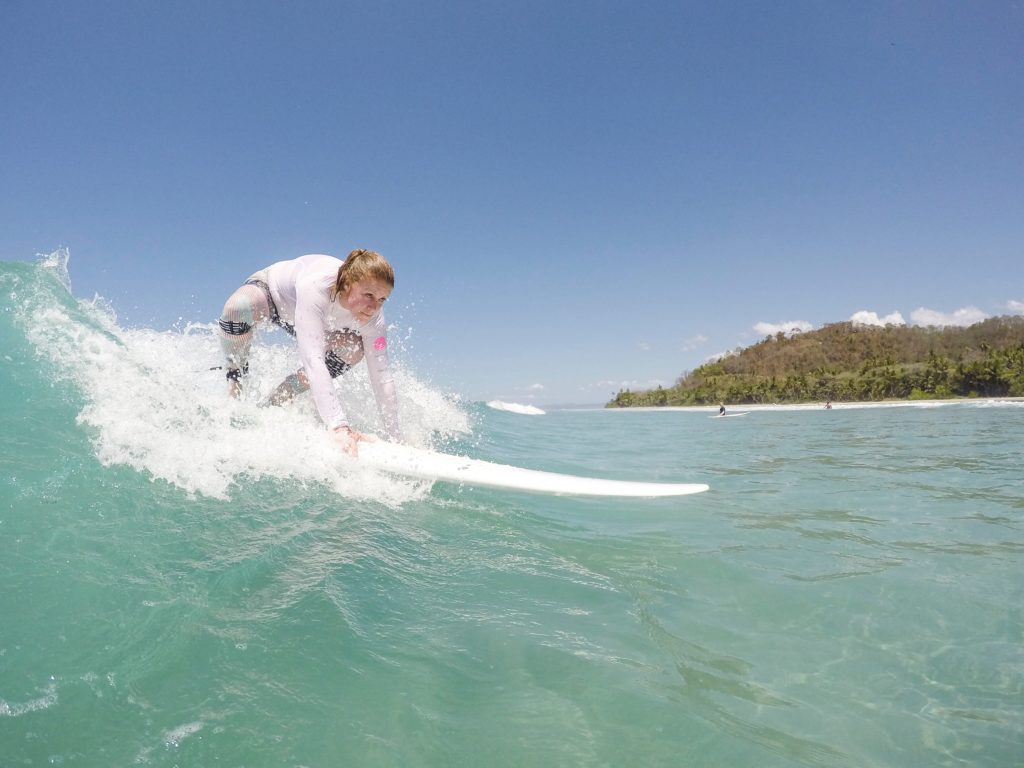 Seeing how you pop up can help you sort your pop ups on land.  Here's the lovely Kelli getting some on-line pop up guidance from Jimmy on our surf road trip in Costa Rica last year.