This is an article about making peace with your fears. Acknowledging and understanding is the route to overcoming. Fear doesn't disappear; it changes and grows with your experience. The more you surf the more your comfort zone will stretch. But surfing should be fun, remember that too.
Here's my top 6 tips to make peace with your surfing fears.
Keep things in perspective
This is the number one thing I tell myself. Although surfing is an extreme sport … I am not surfing Jaws.
I do not have to 'climb my leash to the surface.' I am not dragged through football fields of white water. I try my hardest not to surf near any rocks. I'm a good swimmer. Accidents happen of course but I'm in control and can head back to the beach whenever I want.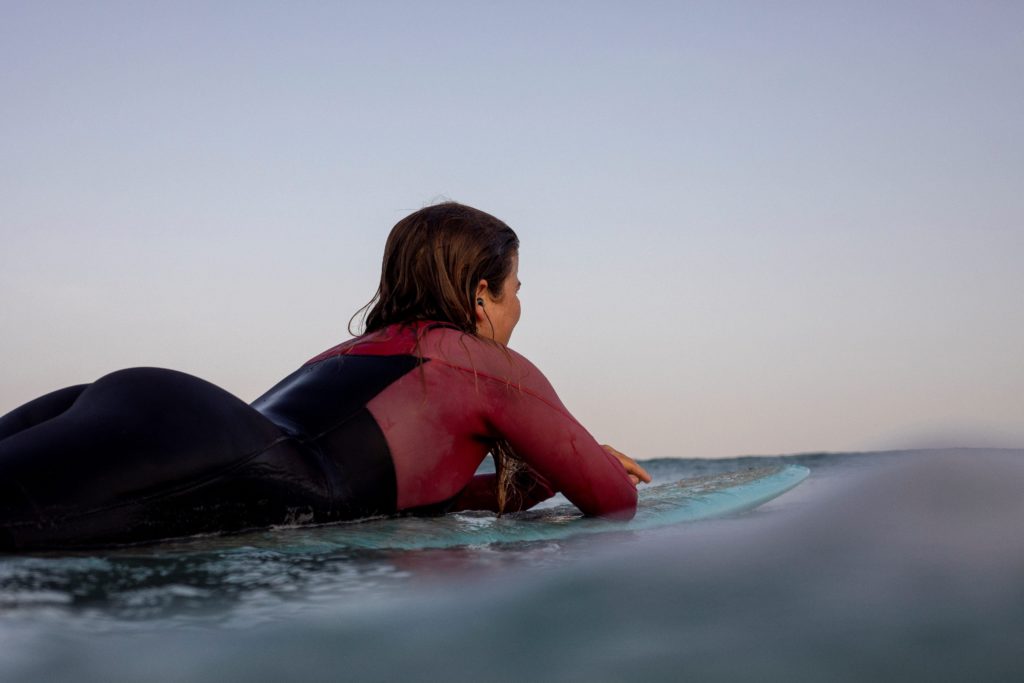 Accept that your fear is rational and give it a go
So, you've just arrived and you're thinking 'These waves look pretty big' …
Option One: Give it a go … you might surprise yourself. You might struggle with the paddle out but you might make it. You might go under when you mess up the first wave. But then you might catch the second one. Ride it all the way to the white water shouting 'Look at me, I'm invincible'. Asking your friends later 'Did you see that?! It was the wave of my life!'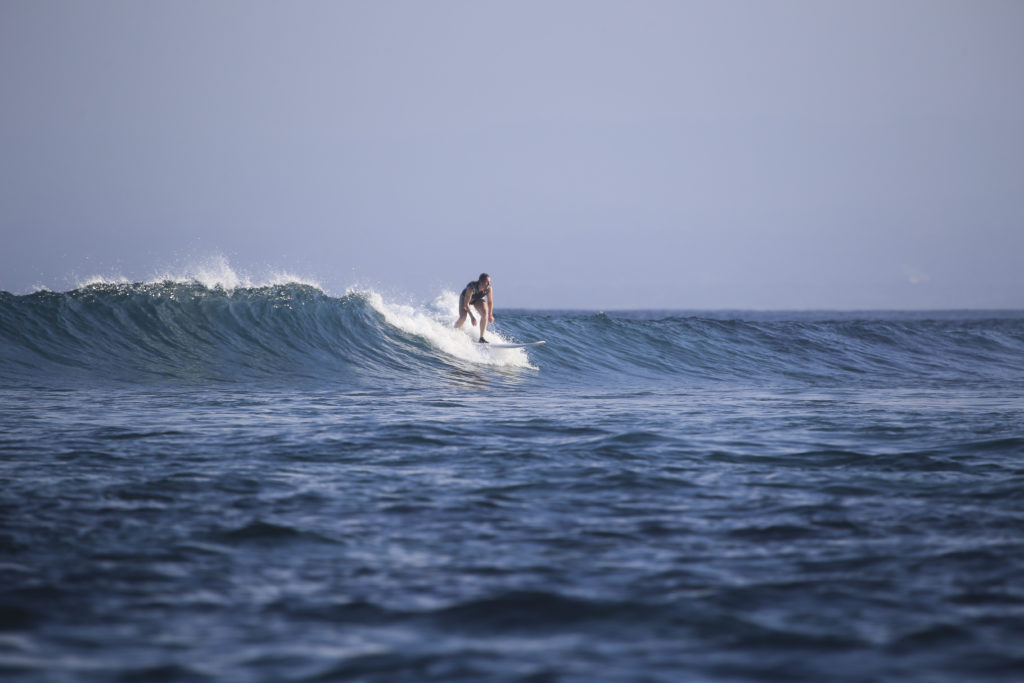 Accept that your fear is rational and give it a miss
Option Two of turning up to sizeable waves: Maybe the ocean's told you it's too big and you haven't made the paddle out. No problem … accept that and dial down that muscle memory pop-up (Check out our post on how to make the most of the whitewater). Or try somewhere smaller. Or get a hot chocolate, watch and learn from others. After all, surfing is not a sport where you can 'book a session' and you've got to respect what the ocean is telling you.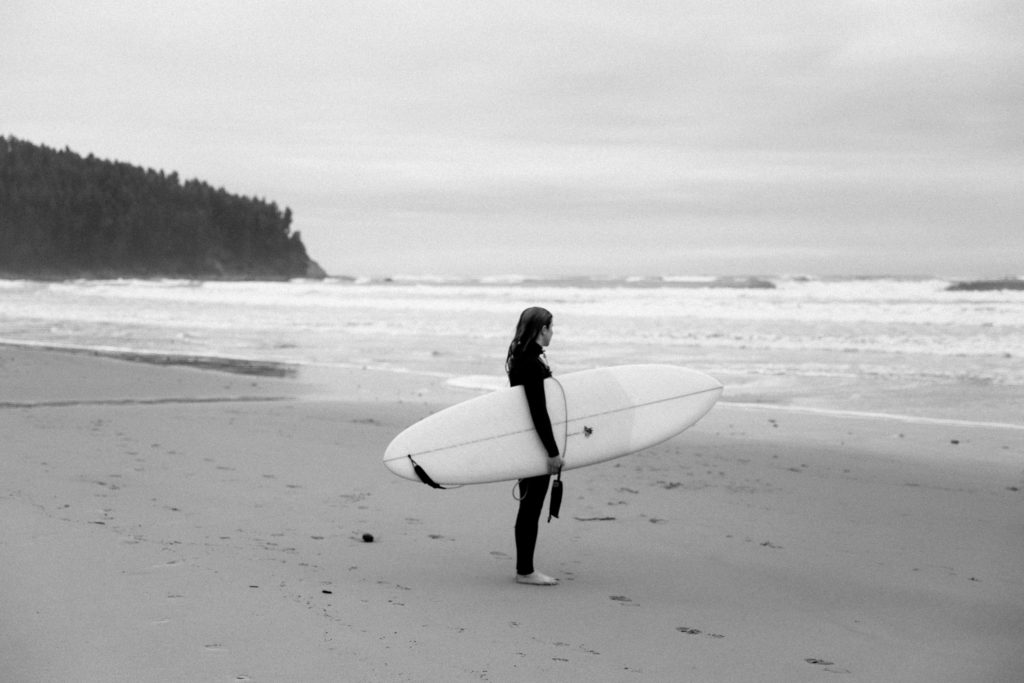 Do your research
Perhaps you can avoid turning up somewhere that's too big by looking at the swell direction and sheltered beaches (Read our post on How to Read a Surf Forecast). You can also plan for the friendliest tide time (i.e. not dredgy low or shore-dump high).

In my experience, five star magic seaweed days rarely align with my favourite sessions. They tend to be big, crowded and over-hyped. I prefer the three star days either side.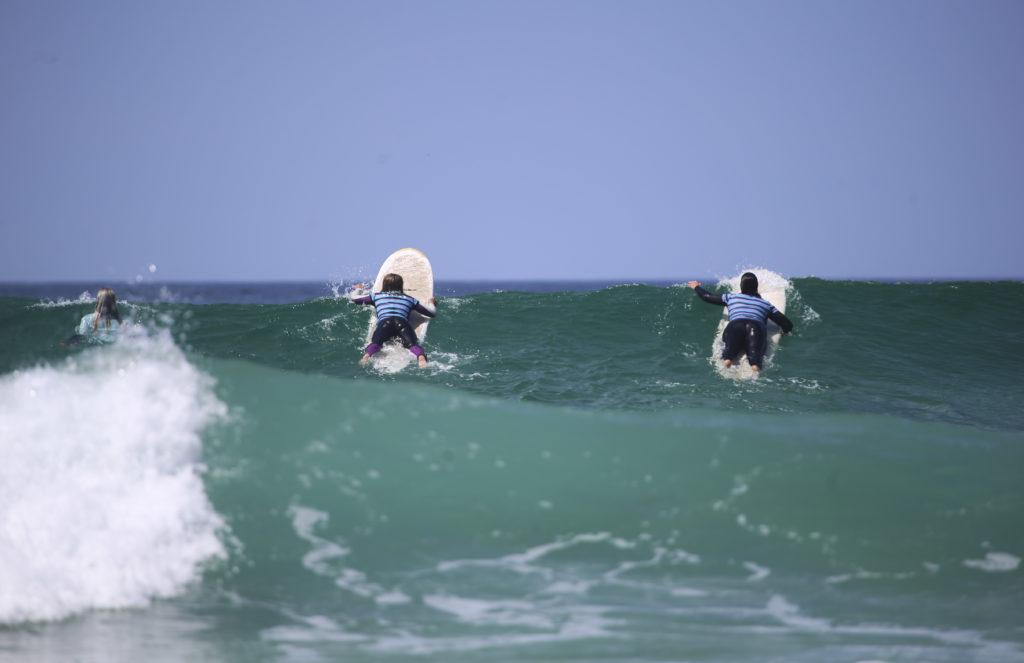 Swim
Leashes snap and there could be a time when your board pings off. If you've put in a few lengths at the pool then have faith in yourself, dive under some waves and enjoy the swim back to the beach.
If you want to take up surfing, you should be able to swim.
Our Surf & Swim weekends are the perfect opportunity to build all around confidence in the water, learn how to swim in open water as well as surfing gives experience both with and without a buoyancy aid (your surfboard!).
Get a good crew
And, if you're a beginner, maybe that 'crew' shouldn't always be your partner who's been surfing for years. There, I said it!
Someone said to me recently 'You always have such a good girl crew.' Yes, I do and I'm proud about that. I love meeting other people in the water and in the car park. And, for reasons too expansive for this blog post, women find it easier to start chatting to each other than men do!
So let's make the most of it. Always smile and always say hi. If you see a woman getting a kick-ass wave, tell her – it might be just what she needed to hear in order to make peace with her surfing fears.
And if you haven't got a crew and are nervous about going on your own, joining one of our Surf Sistas courses is the perfect way to meet likeminded women who become your new surf gang!
You'll also receive expert coaching and guidance from our female coaches who have been through the surf fears themselves!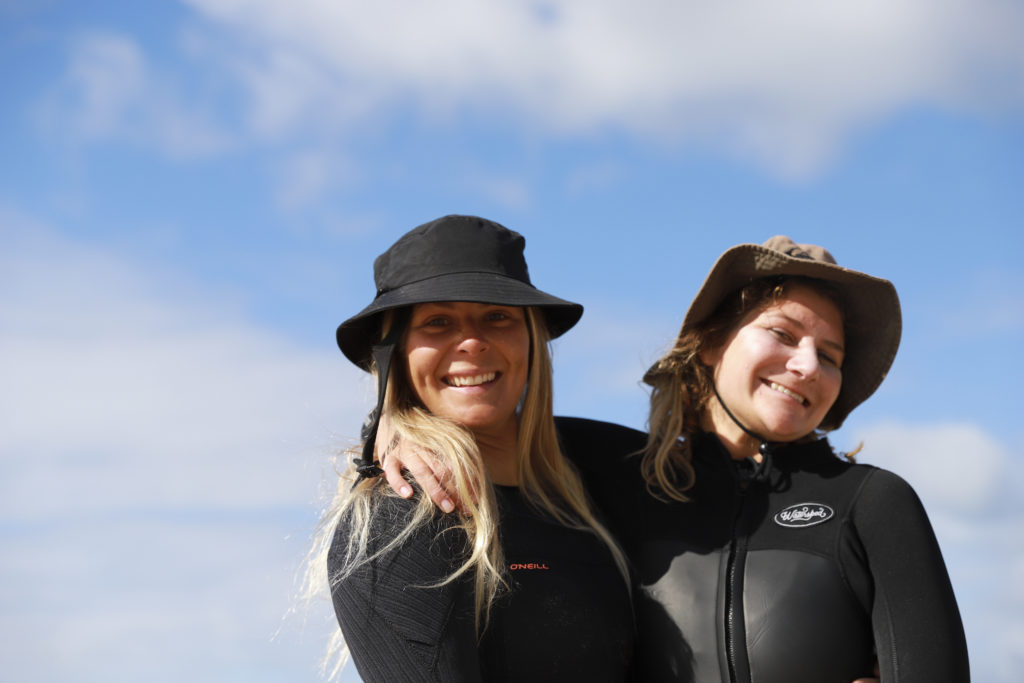 Surf Confidence Workshops
NEW for 2023: If you join our 4 Day Beginner Course or 5 Day White to Green Improver Course in 2023, there's the option to join a Surf Confidence workshop on Tuesday evenings, led by surfer and psychotherapist Danni Unway – Find out more here.