Not too long until our Bali trips will be in full swing in tropical Indo. It's not easy getting your brain away from hoods and booties to thinking about bikinis so here's a few pointers for your tropical surf backpack…
Surfwear
The water is tropical so you need warm water surfwear. Handily we've written a blog all about this. You'll probably want to be protected from the sun and rub at least some of the time, especially if you're fair skinned (sunburn will really spoil your trip!). The choice is growing all the time so bring what you feel most comfortable in – here's some of your options…
Boardshorts.
Rash vests. 
One pieces and surf suits.
Well fitting swimsuits or surf bikinis.
Surf leggings. Here's why we love them!
Reef shoes are a good idea when you're surfing over reef.
Surf equipment
If you're bringing your own board, don't forget…
Surfboard. We suggest wrapping in bubble wrap, use pipe cladding to protect rails, then wrapping towels, clothes or yoga mats around for added protection.
Leash. And perhaps an extra one if you have it.
Wax. Of the tropical variety. Bring lots!
Fins and fin key. Removed from the board while travelling.
A ding repair kit can also come in handy.
We recommend bringing two sets of each thing (i.e. 2 leashes, 2 sets of fins etc). Surf gear is Indo can get pricey and if you're somewhere remote you don't want to risk your equipment breaking and being out of surf action!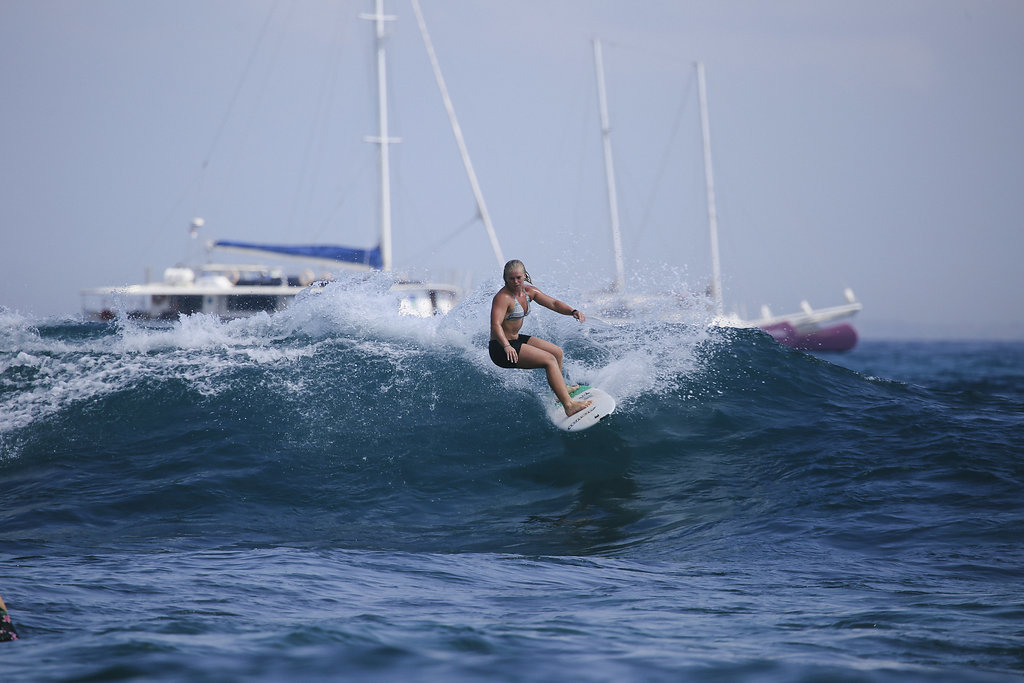 Clothes
Flip flops (or birkenstocks if you're a fan). Our fave flip flops are Havaianas. Literally a party for your feet, always comfy straight from new with no nasty toe rub, and you can find them anywhere so it's never a problem to replace them. Or
Sun hat and sunglasses.
Warm weather clothes. Think dresses, shorts, t-shirts and vest tops. You won't need warm clothes except for the journey, the average temperature in April and May is 27-28°C! You may want some options for covering your shoulders and knees if you plan to visit a temple.
Light comfortable clothing if you will be doing yoga.
Beach essentials
Beach bag.
Beach towel/sarong. We recommend 

Peshtemal towels, they have revolutionised our travel packing…light and quick drying, they double as towels.

Re-usable water bottle.
Toiletries
Personal Toiletries. toothbrush, toothpaste, shampoo, conditioner etc etc
Sun cream. The sun is strong, so you'll definitely need sun lotion, including a waterproof high factor
Zinc for surfing. This gives you an extra barrier against the sun.
Cream for surf rub. Something like Vaseline while you're surfing, and a soothing cream like Sudocrem for after.
Medical supplies. Any medication you need plus d

iarrhoea tablets and pain killers are always a good idea.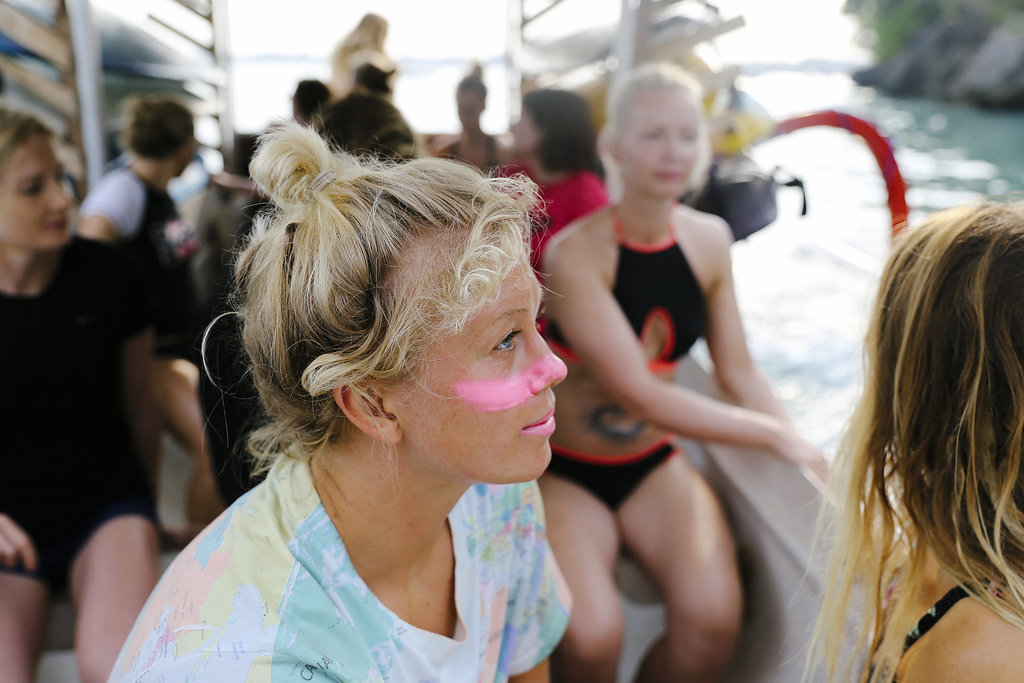 Essentials
Passport. With a minimum of 6 months until it expires.
Travel itinerary and flight details. Plus any important details like contact numbers.
Currency (Indonesian Rupiah). It can be hard to get outside of Indonesia, so a bank or travel card might be a good bet.
Credit/debit card. Make sure they're not blocked for using abroad.
Travel insurance documents. Check they cover surfing!
Phone + charger
Camera. For all those memories you're making!
Other bits
Plug adaptor. In Bali they use the European 2 pin plugs with round pins.
Mosquito repellent.
Ear plugs and Eye Mask (for a good night's sleep)
Books/Kindle. For the chill time
If you need a little guidance download our Indo packing list PDF  so you can tick off everything as you go!