Thinking about coming along on our tropical adventure to Bali and Nusa Lembongan? Here's what you might get up to…
A typical day in Bali
For the first five days of the trip we're based in Canggu on Bali – surrounded by rice paddy fields and close to plenty of shops, cafes and beachside hang outs.
Surf yoga
We keep our itinerary flexible so we can make the most of whatever weather, swell and tides the surf gods bless us with. But every day we'll practice surf-specific yoga. Depending on when we practice, it will be either be designed to get you ready for the waves or stretch out surf-sore muscles.
Surf
With two surf coaching sessions a day, we'll travel around to find the right breaks for your ability.
Surf Sistas coaches will always be on hand for all levels, so whether you're catching your first wave or keen to practice cut backs, they'll guide you through everything you need to know.
Refuel
We'll stop off at a Surf Sistas favourite for lunch – check out some of the yummy post-surf eateries we love in Canggu.
Surf theory
During your trip we'll run surf theory sessions tailored to your ability level. We'll go over whatever you need extra info on, from perfecting your pop up or paddle technique to the proper way to fall when surfing over reef.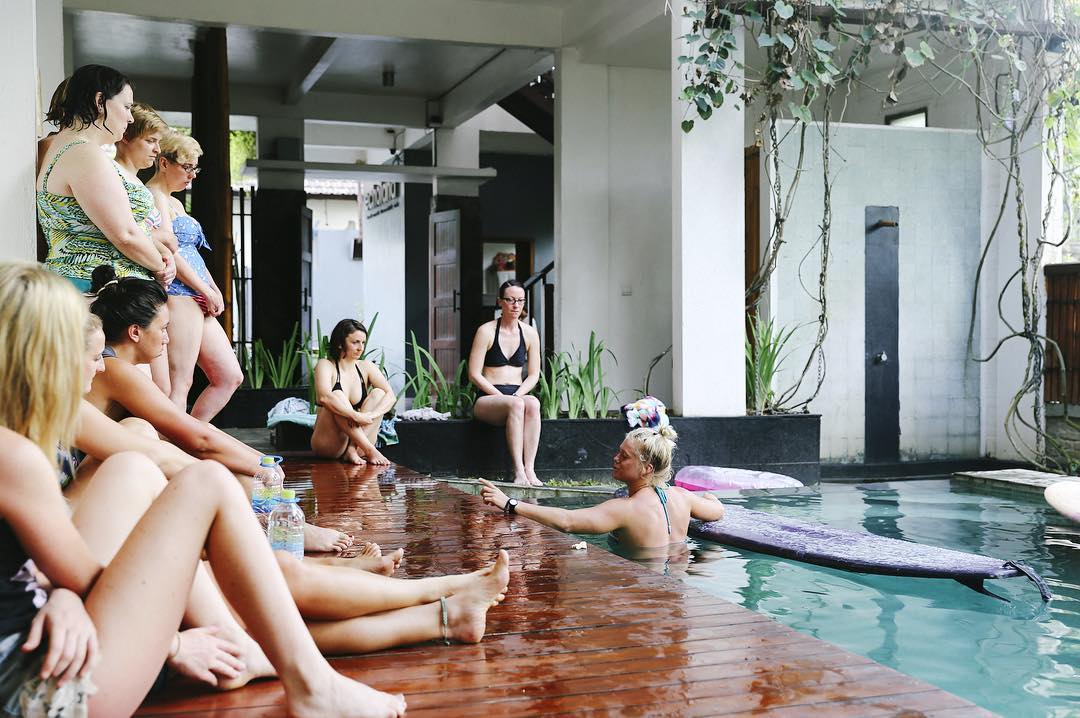 Time to explore
There's lots to see in Bali – as we travel around you'll also get the chance to see lots of different parts of the island. Depending on where we're headed, we might check out a temple, stop off at a beautiful beach for photos or find an amazing spot to catch the sunset.
There's also opportunities to head to Ubud for the day or check out the shops of Seminyak or Kuta.
A typical day in Nusa Lembongan
For the last four days of the trip we head to the paradise island of Nusa Lembongan. 
Again we'll plan our days around the tides, but every day will include both surf coaching and yoga.
Surf
Like on Bali, we'll surf twice a day – heading out to the breaks around the island by boat.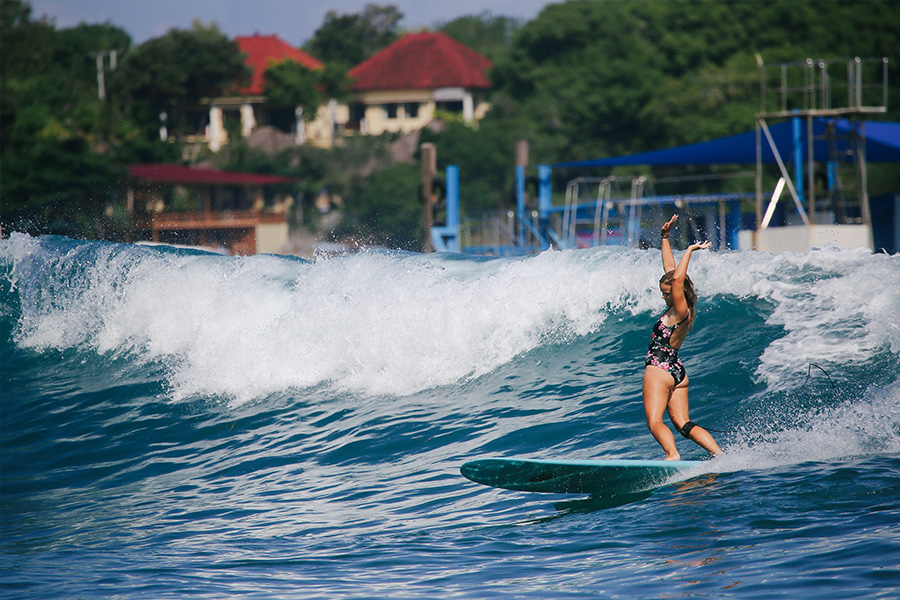 Island life
When we're not surfing, we'll make the most of island life. Hanging out by one of our two infinity pools, going snorkelling or SUPing.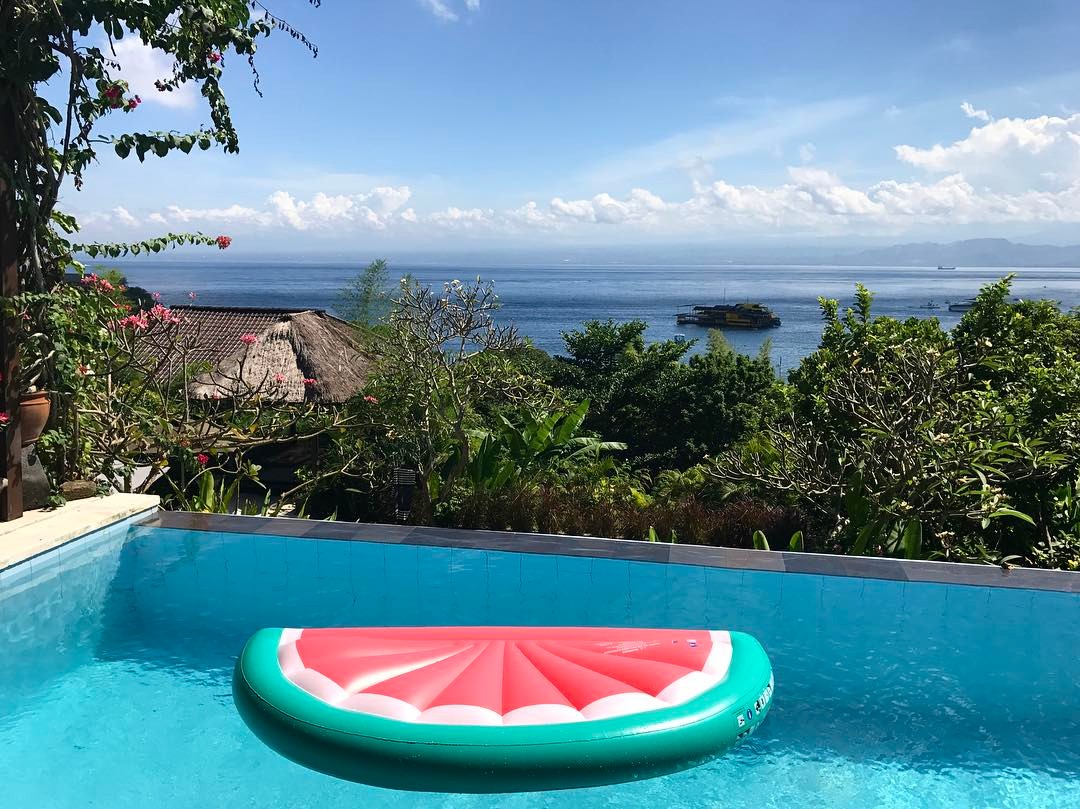 Plenty of inbetween-surf fun times with your new surf buddies!
Sound like your kind of day?
Join us on this year's trip! At the time of writing there's just a couple of spots left, so get in touch quickly if you're keen!