At Surf Sistas we're all about surfing more, surfing better and exploring the world while doing it. It might seem like you can't surf as much if you're landlocked, but where there's a wave there's a way!
If you live in a city away from the coast you might not be able to surf in the week, but by making the most of holidays and weekends you can still surf way more than you imagine. Book one warm water surf trip a year and head to the coast for four weekends over summer, and you've already got in close to 40 surfs!
Maximise your holiday time in winter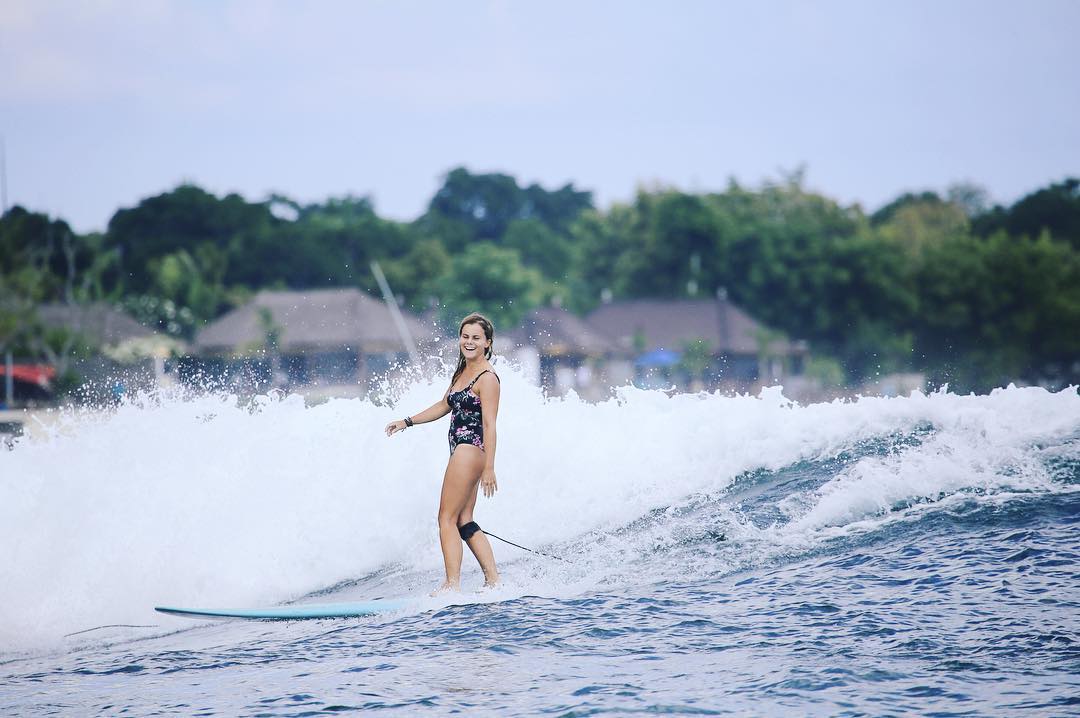 Schedule a trip to a warm water surf destination and you'll sky rocket your surf count.
On our trips we normally surf twice a day. On a ten day trip, that's 20 surfs in the bag. You can surf better when you're not rocking full neoprene, plus you can surf for longer in warm water than cold…so those surfs will be way nicer (and better, if you're trying to improve your surfing) than than a freezing hour-long surf in a winter suit.
Top surf travel tip: Look out for opportunities to have longer trips – next year (2019) if you plan your surf trip around Easter you can get 18 days of surf time for only nine days of annual leave!
Head to the coast for summer surfs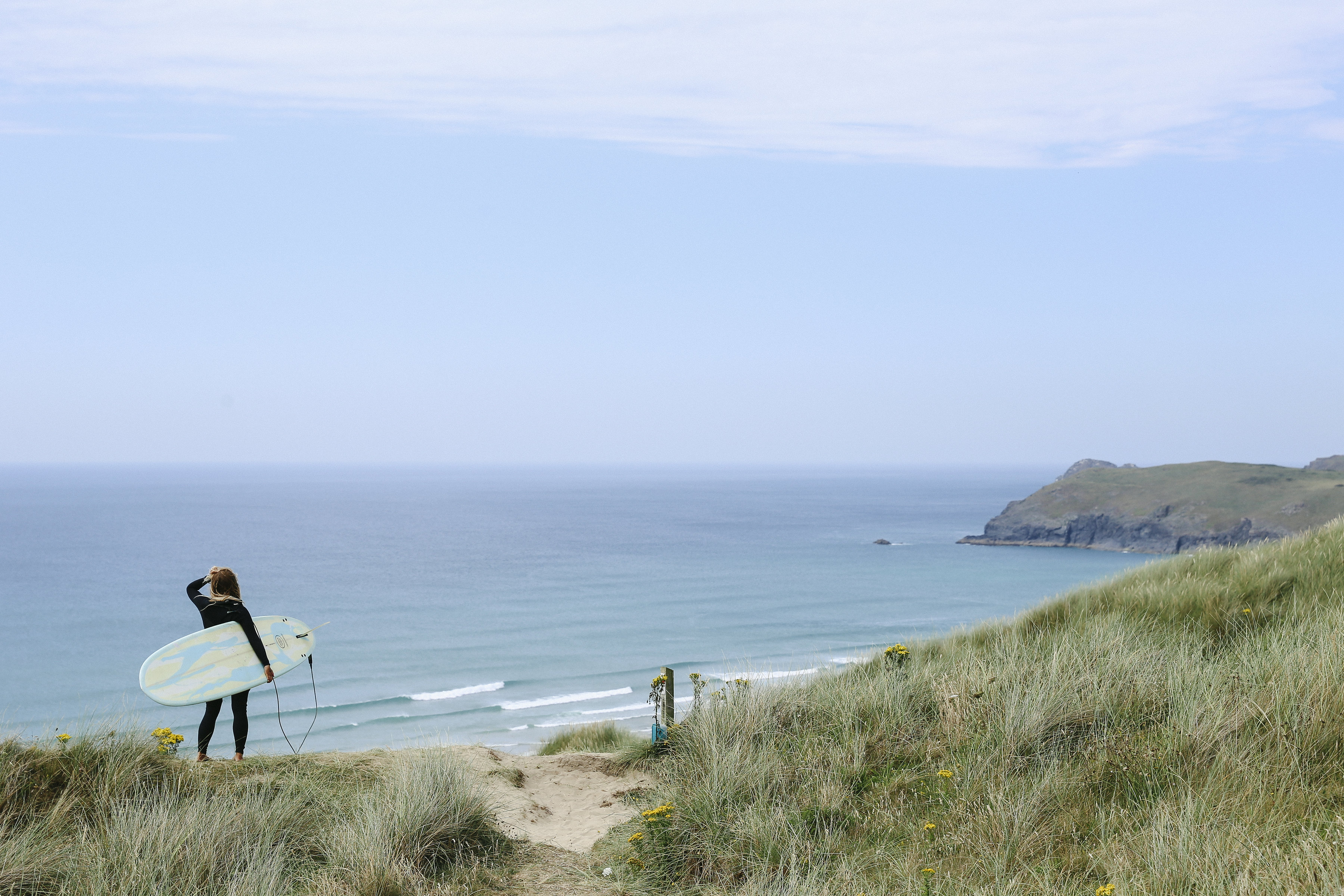 In the summer when the waves are warmer in this country, head to the coasts of Cornwall, Devon or Wales to get your maximum surf fix. Getting there is easier than you might think. Here's three ways to max out your surf time in Cornwall…
Fly to the waves for the weekend
Flybe flys to Newquay at 8pm Friday night and returns at 6.25pm on Sunday evening. The airport is minutes from Mawgan Porth and Watergate, and only a short drive away from Newquay and Fistral.
Sleep to the sea
The sleeper train leaves at 11pm on Friday night and departs you back in London at 5am London morning. You can enjoy two full days at the coast and not miss a single day of work.
Hop on board the Surf Sistas bus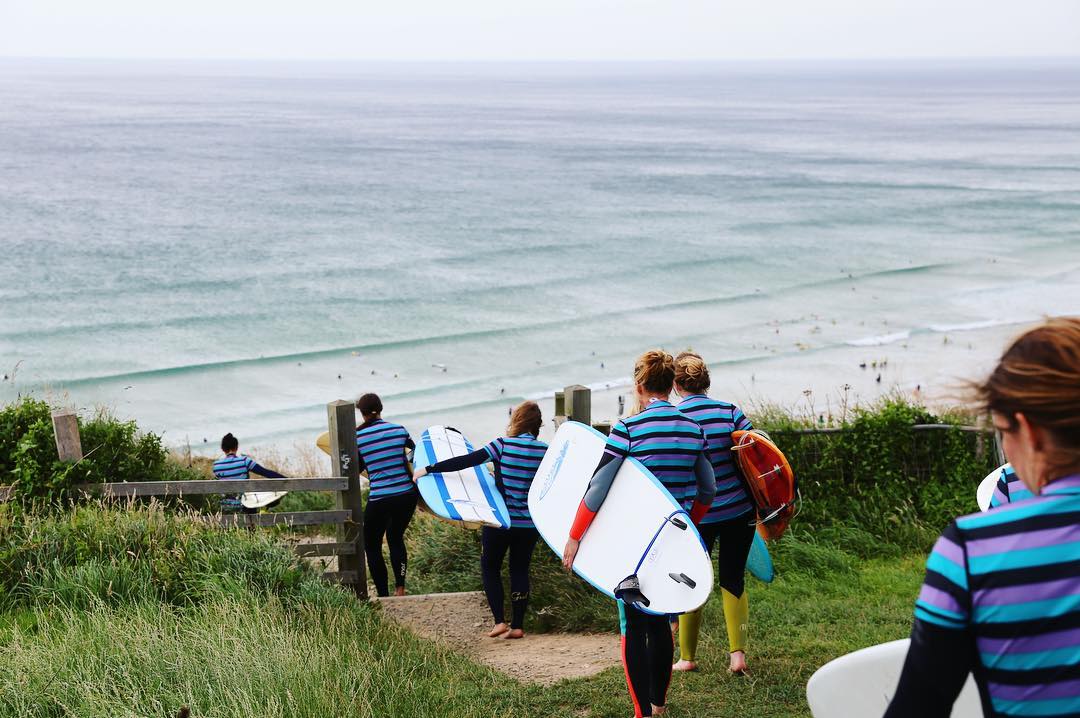 The Surf Sistas bus is a no-hassle way to get to the waves and improve your surfing at the same time. 
Come on one of our improver weekends and accommodation, transport, Yoga and surf coaching is all included. Instead of spending your time aimlessly in the waves, you'll have Surf Sistas coaches on hand to give you pointers on how to surf better. 
Running on select weekends from April to September, it departs Hammersmith at 5.45pm on Friday evening and heads straight to the coast.
On Sunday the bus departs at 4pm from our accommodation and drops you off in London in Hammersmith and Victoria in plenty of time for tubes, trains and buses to your final destination.