We love this new campaign #thisgirlcan from Sport England celebrating women getting involved in sports no matter how good they are or what fitness level they are at.
Surfing can be an intimidating sport, particularly for us ladies, it feels like literally throwing yourself in the deep end with something completely new and lots of us feel uncomfortable with the whole wetsuit or .. eek.. bikini thing.. But surfers come in all shapes, size, and age groups .. and once you are addicted you will truly not care what you look like doing it, you'll be too busy smiling! This is cheesy but totally correct .. check out all these smilers, they don't care that they messed up their blow dry ..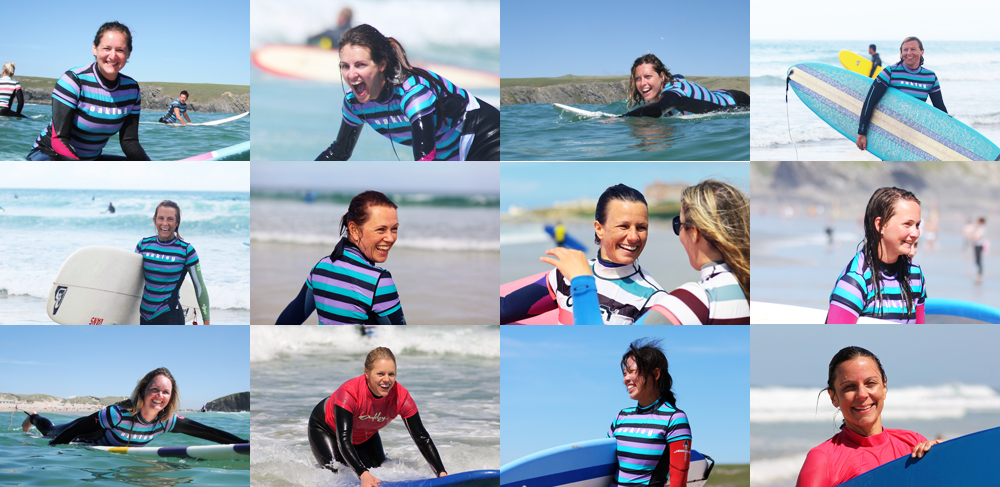 The imagery used by the surf industry itself can also be a bit alienating to us lady sliders.  Sometimes it just seems like its all peachy bottoms, gravity defying boobs and the deification of youth.  Lately though, we've started to notice some of our favourite illustrators serving up a more identifiable representation of female surfers .. here's a few that caught our eye, click on the caption links to go to the artist's instagram feed.