2022. What a year it's been. And we've loved every minute of it. The highs (and lows), the party waves, the glorious weather. It's really been quite lovely. We've introduced new courses to the mix, in particular our Swim Sistas Retreats, had a team of wonderful females coaches leading the charge and done lots of surfing!
What makes Surf Sistas courses so special are all of you, the incredible women we meet. Coaching women is so rewarding, we love sharing our passion for surfing with you and exchanging experiences, stories and learning lessons ourselves. Surfing in a female tribe, brings a strong sense of community and mutual support. In a sport traditionally dominated by males, we're stoked to continue to advance representation and accessibility in the sport for women.
There's been so many highlights to 2022, I could write you a detailed account of all the happenings (you could come experience yourself in 2023). But it may get a little longwinded. So instead I'll let the imagery do the talking. So here we are – our ode to 2022.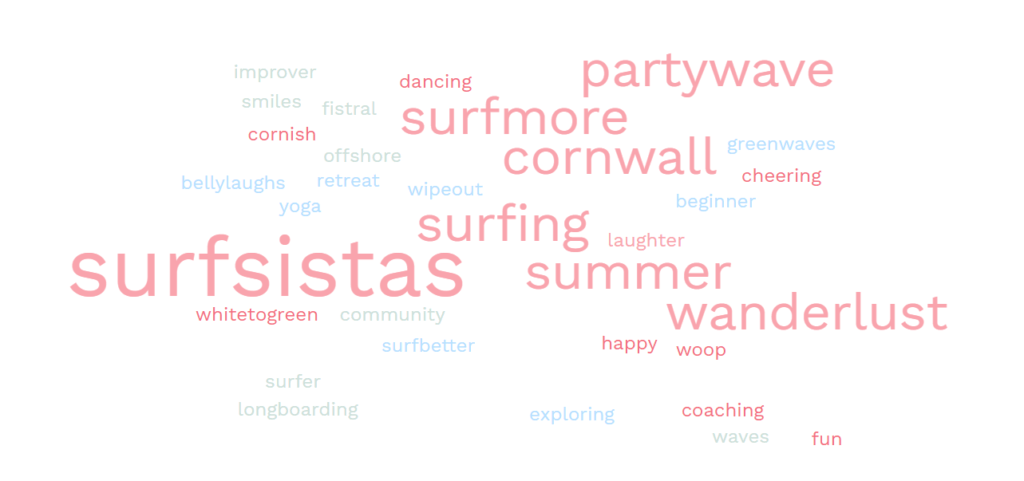 If this inspires you to join us in 2023, you can expect much of the same good vibes plus more! We've got new courses lined up and have made some new improvements to our already popular Cornwall courses.
Check out our 2023 dates to book your spot (we're running an Early Bird Discount until 31st January!). Make sure you also sign up to our newsletter to be the first to know about new courses & retreats dropping.
We can't wait to surf with you in 2023!