4am Tuesday 4th July we found ourselves on the road with one mission .. crossing the county line and making it to North Devon by 8am!

Why were we hotfooting it over the border so early you ask? We'd had the call from Speedo Outsiders Club – would we like to come and join the Speedo crew, meet some other swimmers from the Hele bay area for a community dip & try out some of the new Speedo kit! Umm, yes please!
So as our first Wild Swim Cornwall Weekend of the Summer ended, we waved goodbye to an epic bunch of swim happy Swim Sistas & tried to get a good nights sleep before our early o'clock alarms! After 6 weeks of flat sea and a what seemed like an eternal heatwave the first week of July had somehow turned into the onset of Autumn.

Undeterred we drove on through the mizzle, marvelling at the Devonshire countryside (we don't get out of Cornwall much in Summer!) and arrived a wee bit after the local swim gang. Hele bay was already awash with colourful Speedo cossies, bobble hats & buzzy chat about cute suits and unseasonable air temperatures. Lovely Anna from Speedo dug into her treasure trove for a matching set of Speedo suits for us all, joy! After wriggling into our bikinis and one pieces under the Hele Bay arches (possibly the most perfect beachside changing ever!), we tracked down and tucked into a queens ransome of M&S cake supplies, before melting into the Hele Bay throng, and eventually into the sea itself. Mission complete!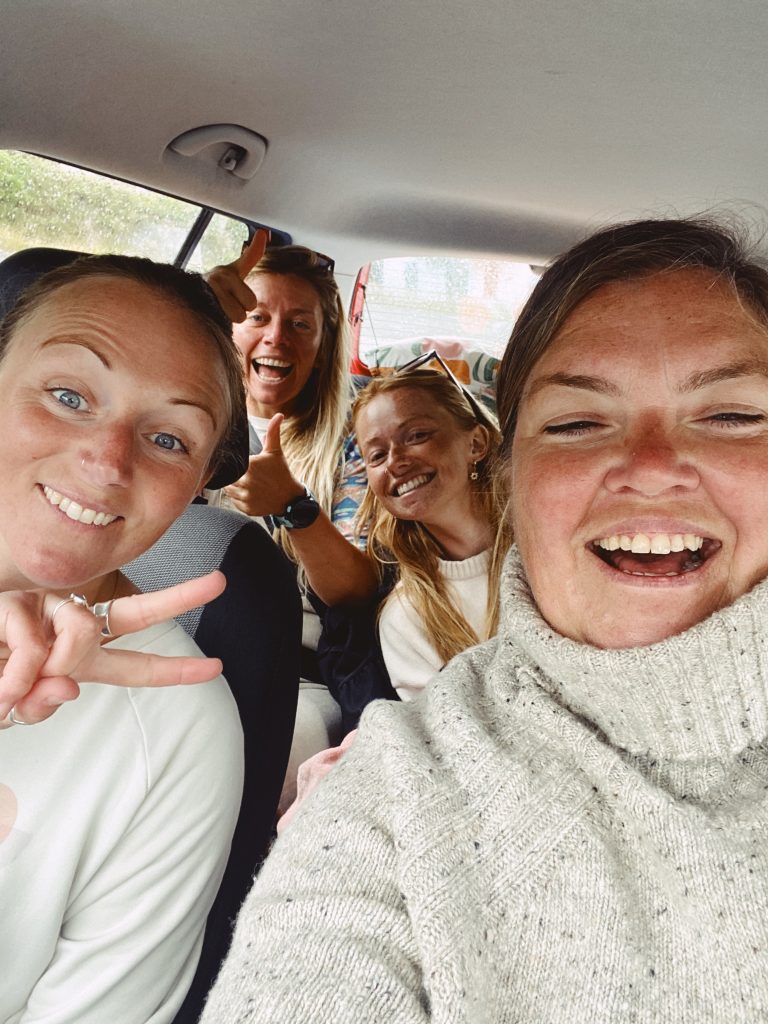 After a big community dip .. check out the video here .. can you see us? We warmed up with hot drinks and breakfast sandwiches and met loads of lovely locals, before chatting to the Speedo team about Surf Sistas & how Swim Sistas came about during lockdown.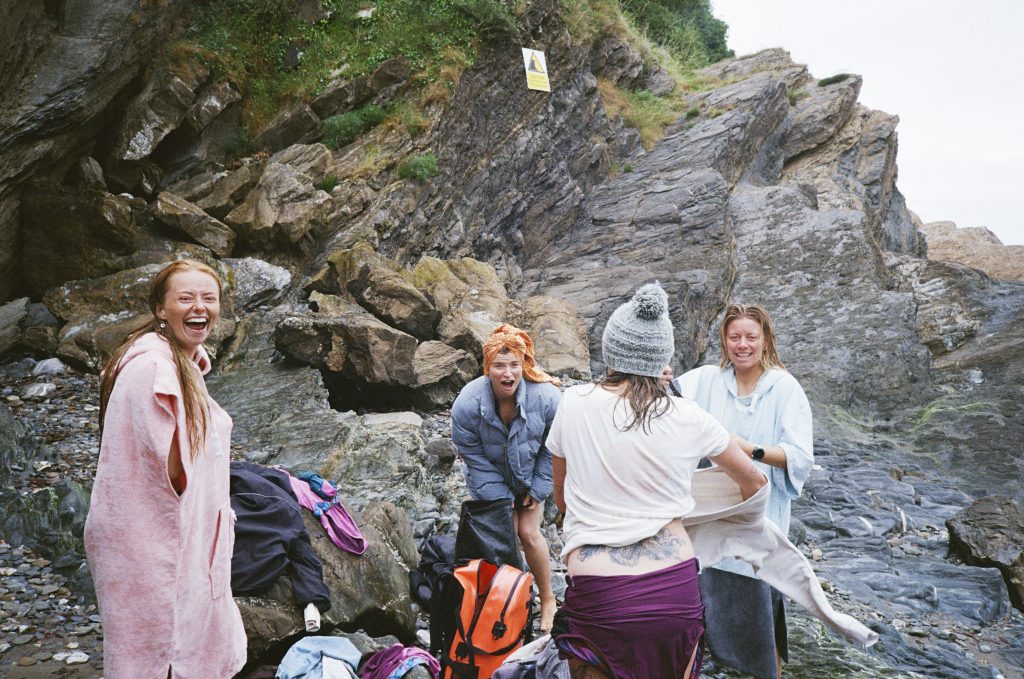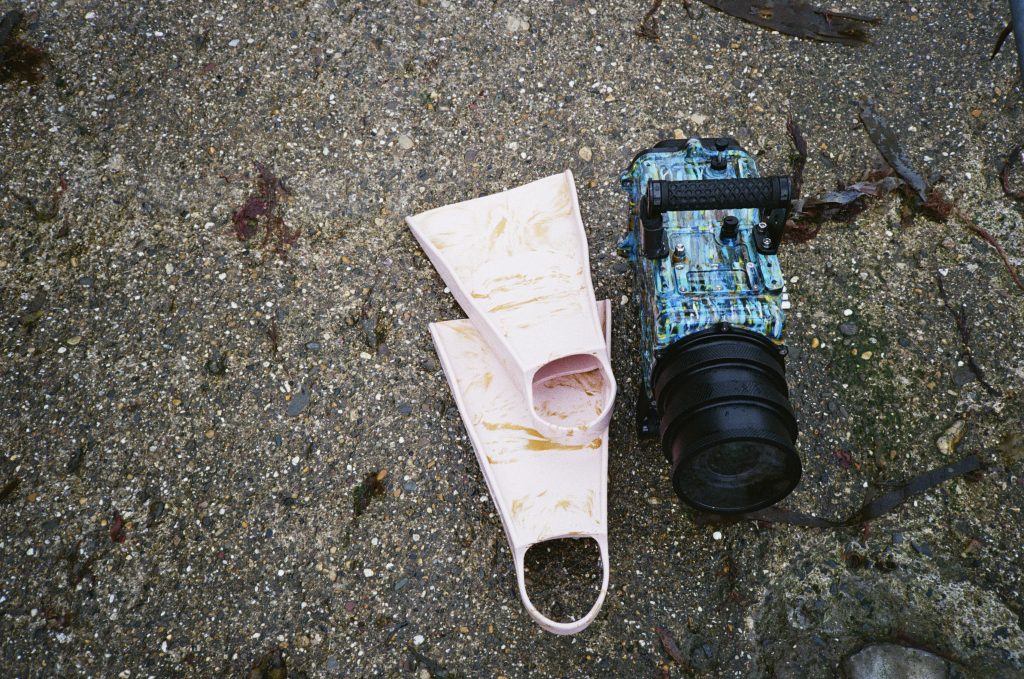 Greg Dennis and William Cooper Mitchell were on hand to capture all the visuals for #outsidersclub and had us back in the water for another swim, and rock hopping for some portrait shots. Fortunately this is our natual habitat, so although if you look too closely we may look a little purple, we were still living our best lives!
Massive thanks to the Hele Bay swim community for such a lovely welcome, we fell in love with your local! In fact the whole coastline in Northern Devon is stunning and we will definitely be back for more exploring!
Check out William and Greg's work for the Outsiders Club instagram below ..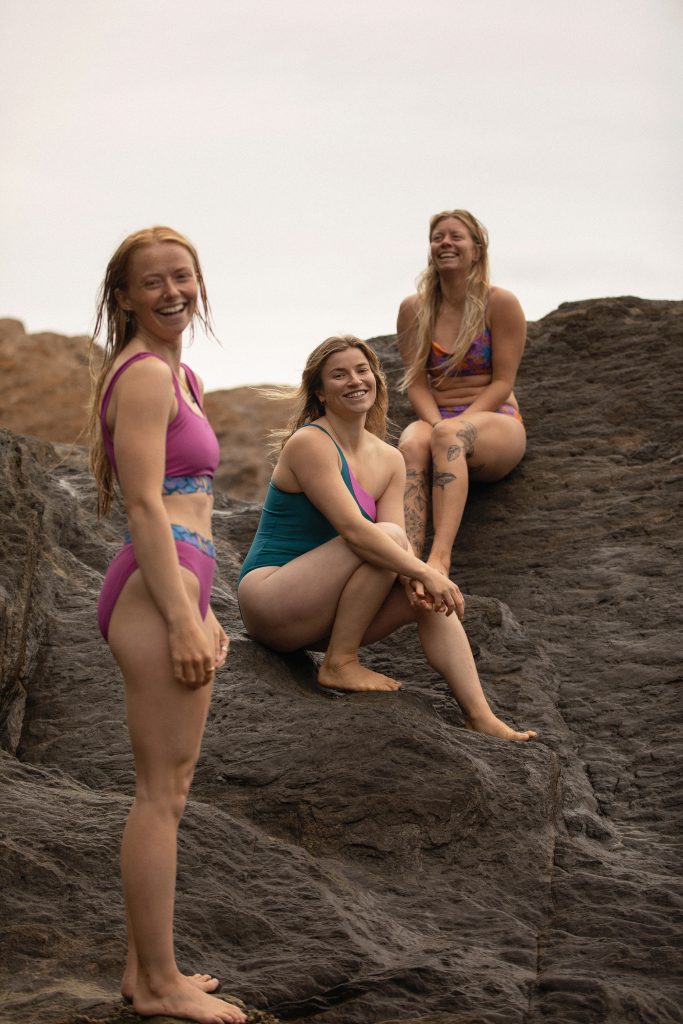 Many thanks to:
Speedo – https://www.speedo.com/
Gung Ho Creative & Kirsty Hind – https://www.gunghoco.com/
Greg Dennis – https://www.gregdennis.co.uk/
William Cooper Mitchell – https://www.coopermitchell.com/