The first ever Surf Sistas Longboard Clinic took place at the beginning of July. A two day course for budding ladysliders, it covered everything from cross stepping to choosing fins. Here's what went down…
Day 1 – technique
While we waited for tide we started with a theory session complete with coffee, cake and sausage sandwiches to fuel us for our afternoon surf.
First our coaches Sam and Laura covered the basics of surfing on a longboard – everything from strategies for getting out the back (which would come in handy for tomorrow's paddle out) to handling our 9ft+ boards safely in the ocean.
Next we covered the exciting stuff – turning, cut backs, cross stepping, and the big one – getting to the nose.  After watching a few videos for inspiration it was time to wax up our boards (to the nose of course : ) and hit the beach.
Sam's top tip was to practice cross stepping everywhere you go. So where better to start than with a few steps on the beach?!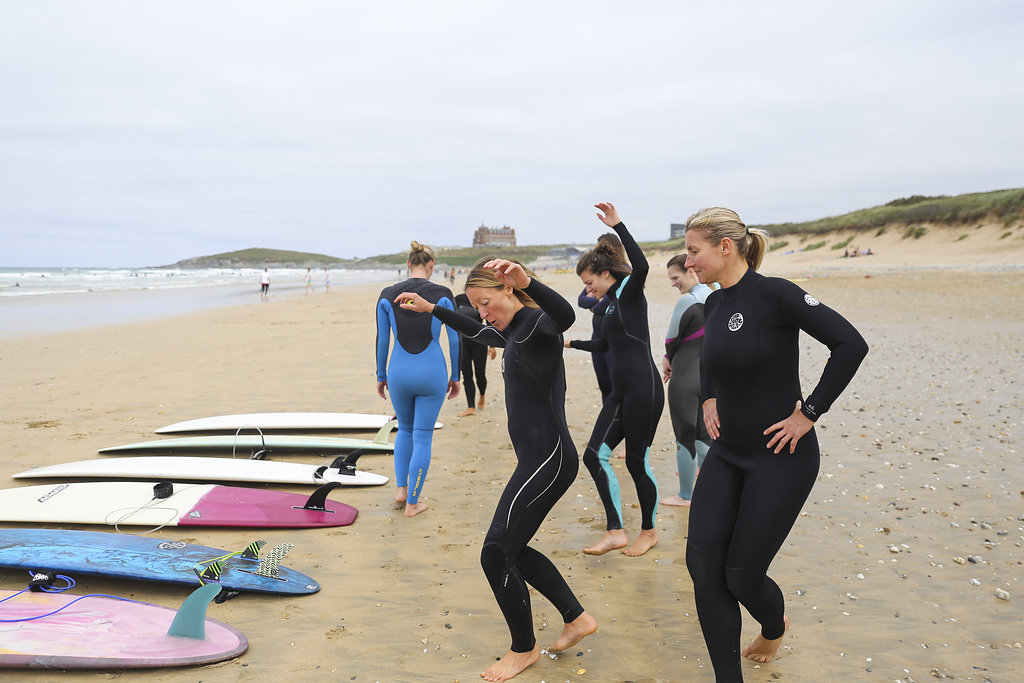 Ladysliders taking over south Fistral.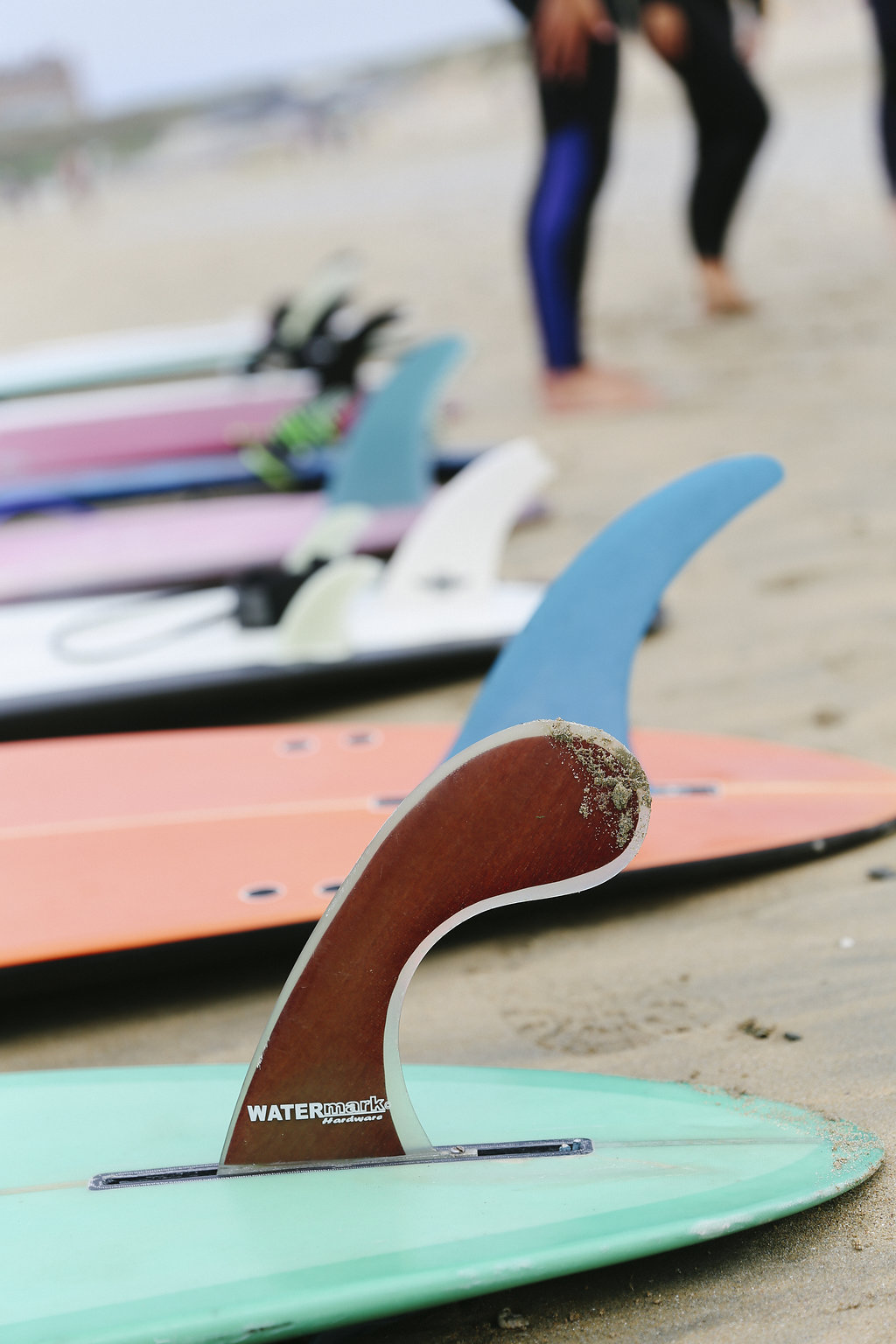 The waves definitely weren't all-time logging conditions but everyone managed to get their longboard out the back, catch a few and practice some tips from the theory session.
Day 2 – style and equipment
On Sunday we moved to Crantock, which was looking altogether more inviting than the previous day!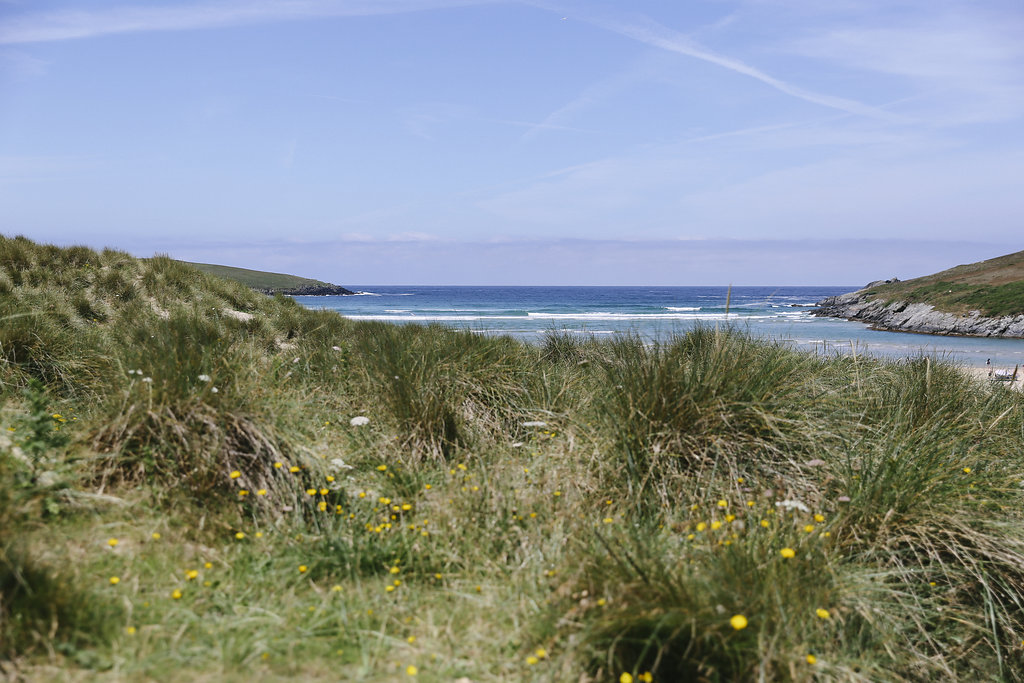 In the morning we lucked out with some fun waves, so we got straight in the water.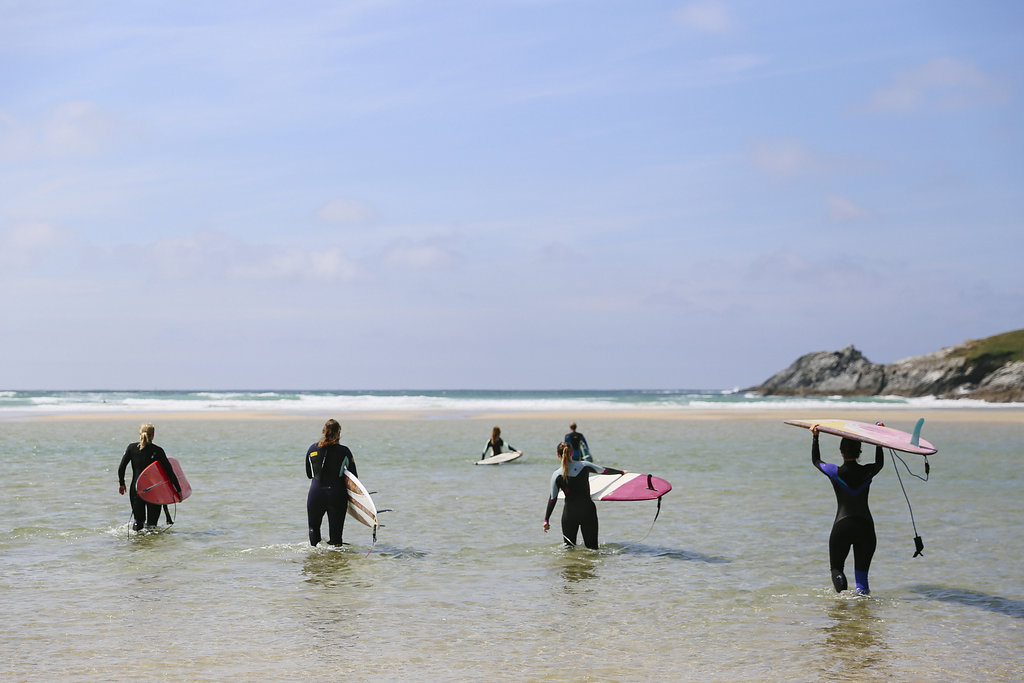 On Sunday everyone got a better chance to try out some longboarding techniques – as well as practicing the different ways of getting over and through the waves with a bigger board!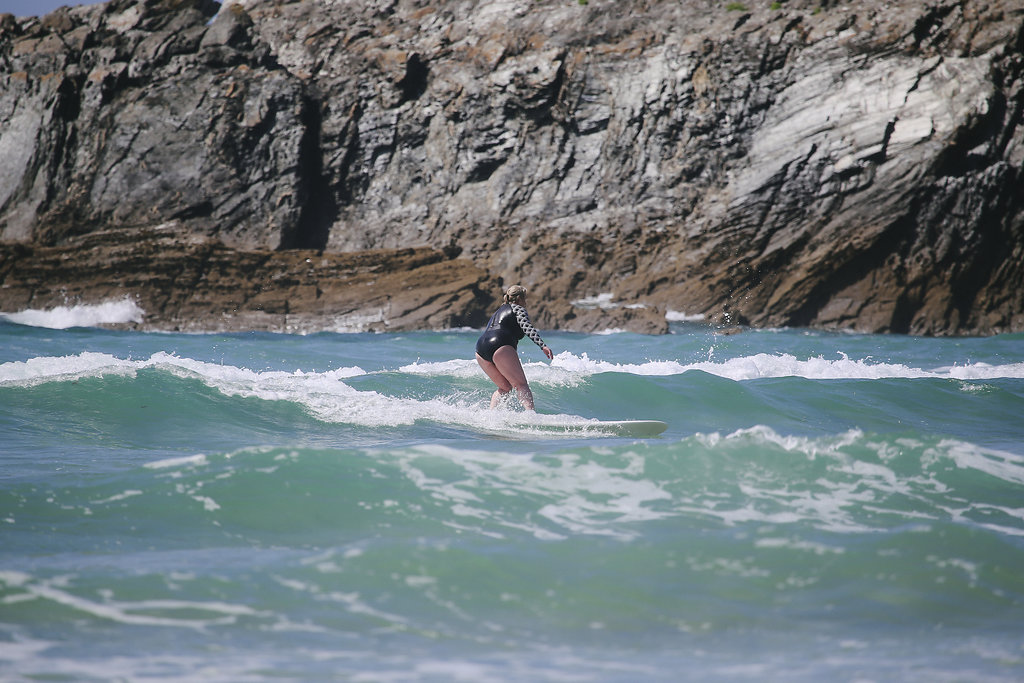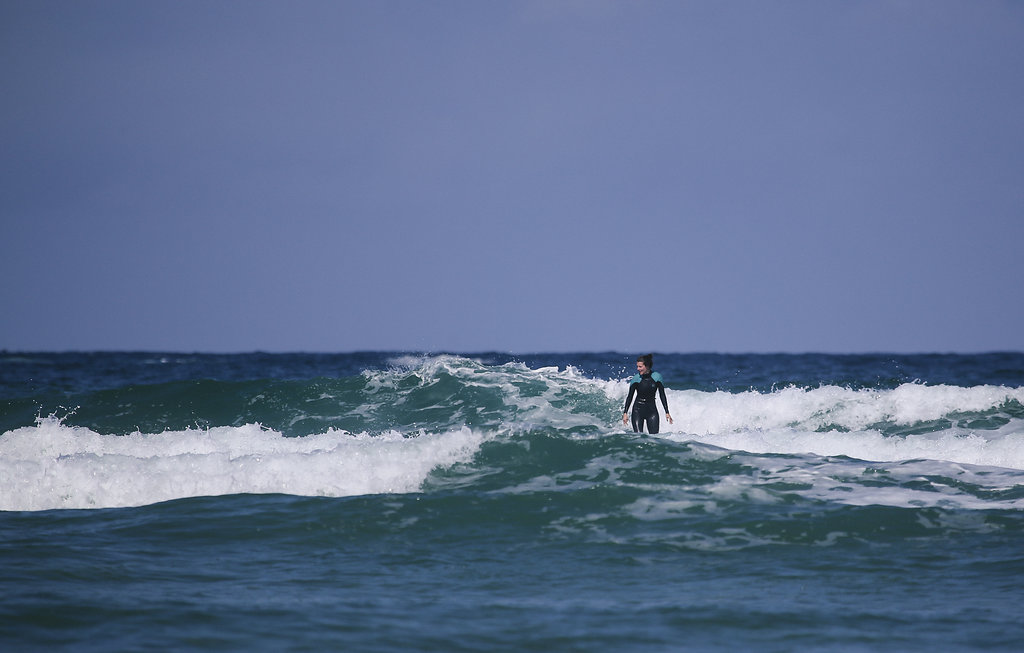 After the morning session and a filling lunch we regrouped to learn about style, longboards and fins.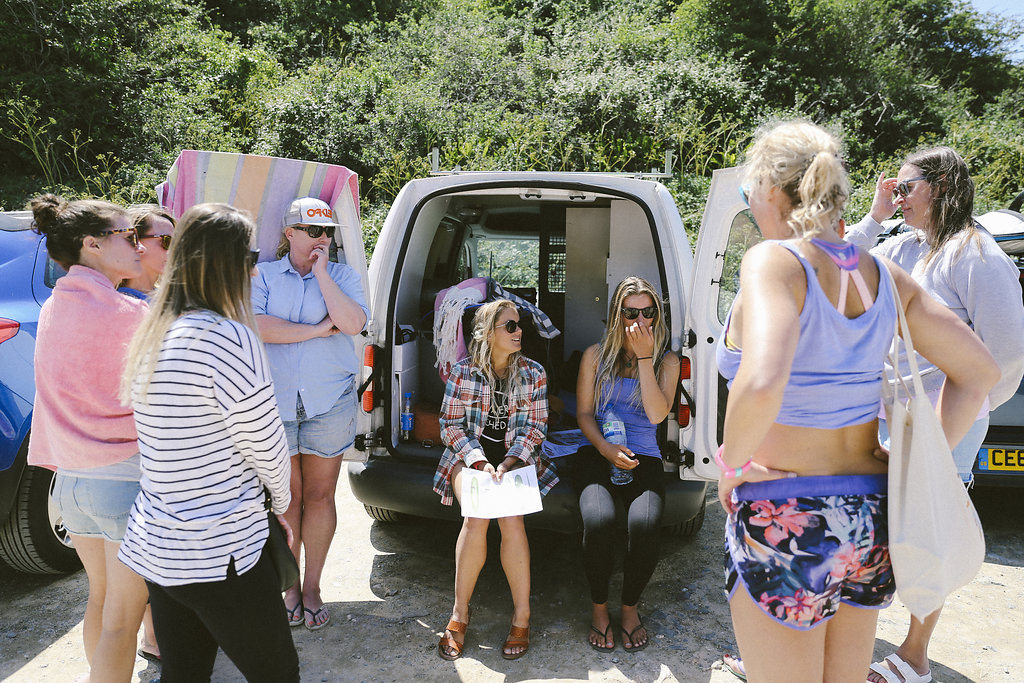 Unstylish shuffling was strongly discouraged, so we did some more sand dancing to get our cross step style down!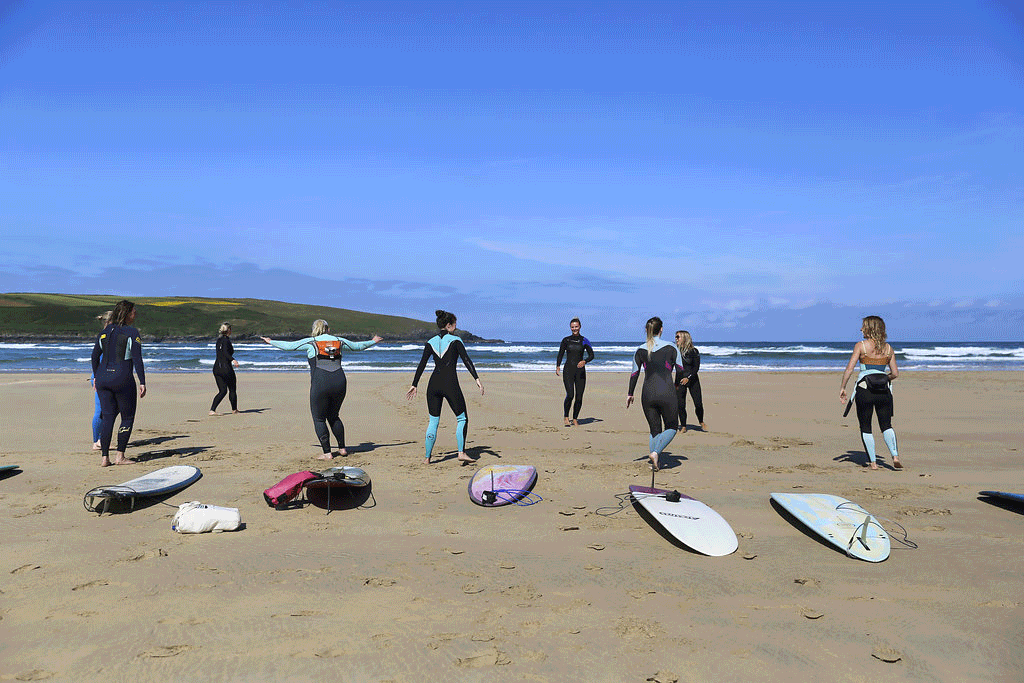 When the waves out the back started to get a bit less suitable for longboarding we de-camped to the white water for a fun expression session. There were plenty of shapes being thrown…
At the end of the day there were plenty of stoked faces all ready for another logging fix!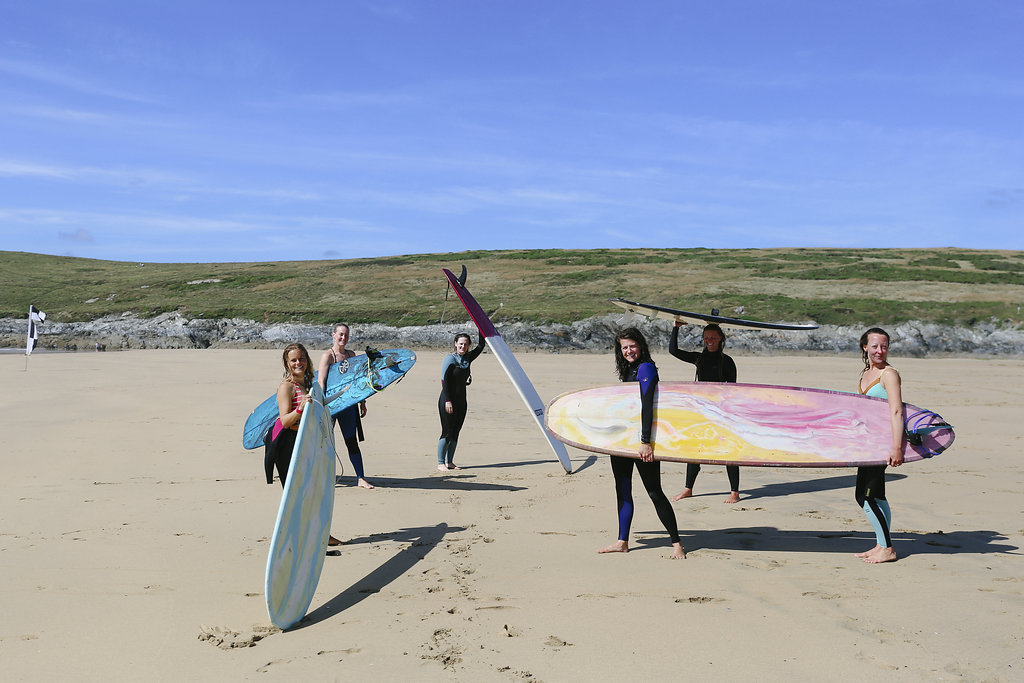 Come slide with us!
Fancy improving your longboard skills? Join us for one of the next longboarding clinics in August or September !