We can't speak for all group surf trips, as ours are a little bit different from the norm. But this is what to expect if you come on one of ours…
A ready-made crew
No friends who surf? No problem! Our trips and courses attract like-minded ocean lovers. If you love surfing or you can't wait to try you'll fit right in.
It also means you've got people to holler your best waves and compare surf stories with over dinner. Our groups are generally quite small, and you're with the same people all trip, so you'll definitely leave with a few new friends.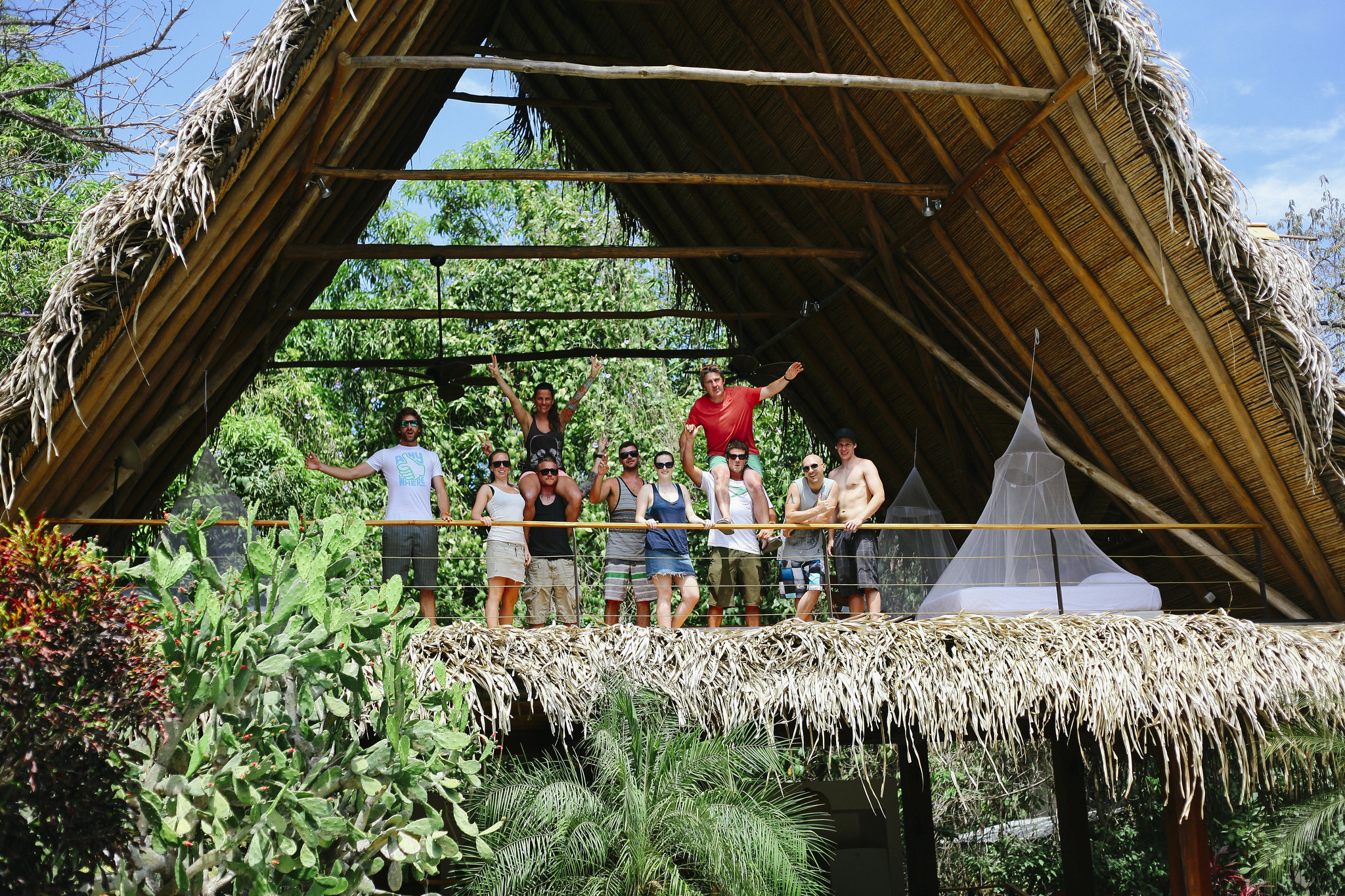 No driving from spot to spot all day long
If you've ever been on a solo surf trip, you'll probably know the pain of driving from spot to spot trying to decide where to surf that day, only to end up where you started, hours later.
We're here to take away that pain so you can focus on surfing and enjoying yourself. Using local knowledge we'll select the best spots to surf that day (but you'll definitely have a say if there's a beach or wave you particularly want to go to!).
Surfing is the focus
We have a lot of fun, but we're here to surf. There's a lot of trips where surfing is a fun side activity. But for us, surfing comes first.
While we're waiting for the tide or the best conditions that's when we'll do yoga, explore or just eat delicious food. Exactly what we get up to in surf downtime depends on the location – from SUPing in Bali to zip-lining in Costa Rica.
No two trips are the same
We run trips across the world with different coaches. This means every trip, and every day, is different. We're independent, not tied to a certain beach or location, so we'll always check out the best places for your group.
Experienced coaches on hand
Our encouraging coaches are always there to guide you – whether that's helping you stand up on your first wave or perfect your cut back.
They're all experienced surfers who know the local spots so you can they'll clue you up on any hazards and where to position yourself.  They take away the stress of surfing a new spot.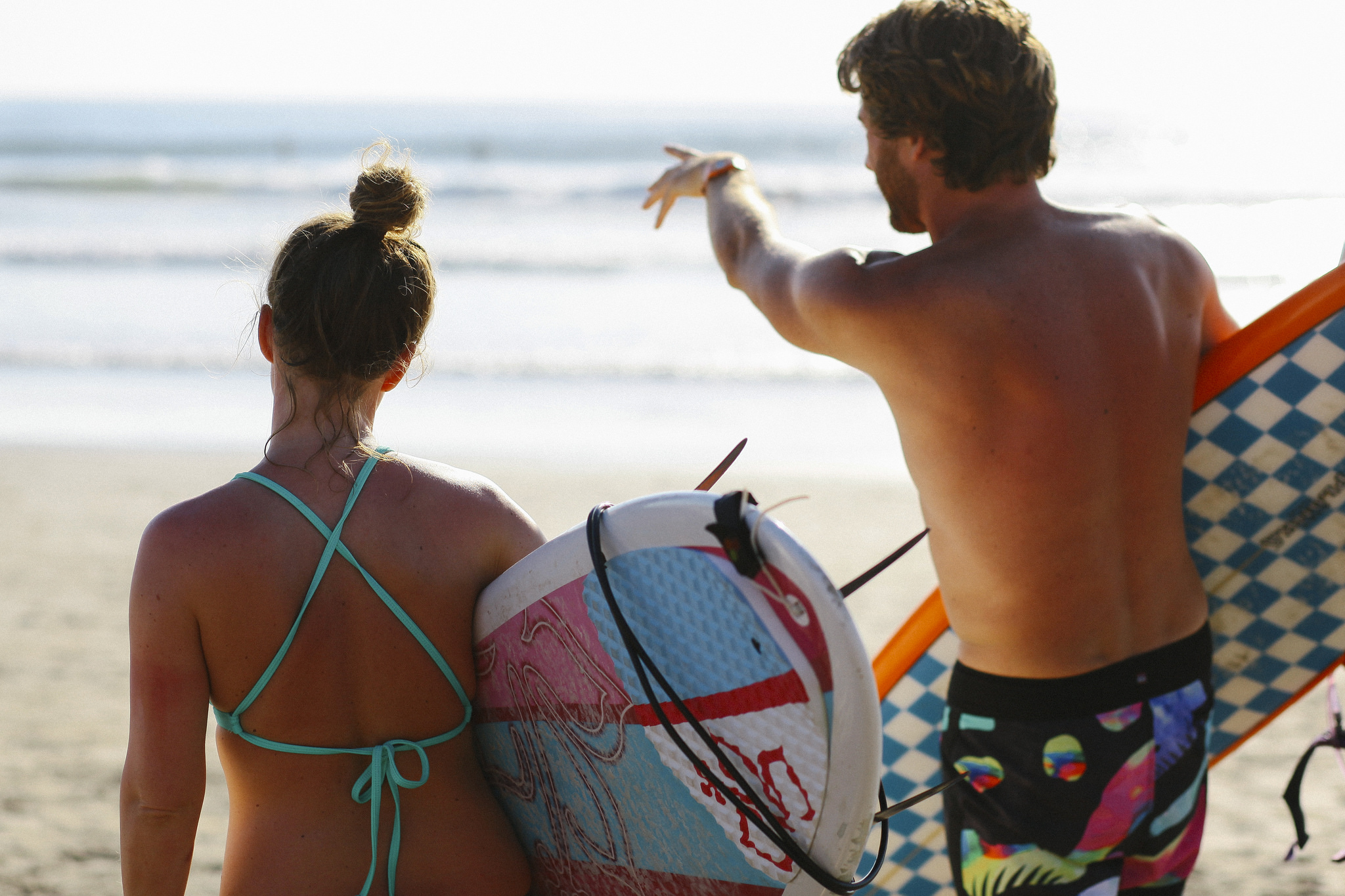 No searching for food
Wherever you are in the world we'll make sure you're well fed. Surfing doesn't half make you hungry that's why we either provide the food or take you to the tastiest local eateries!