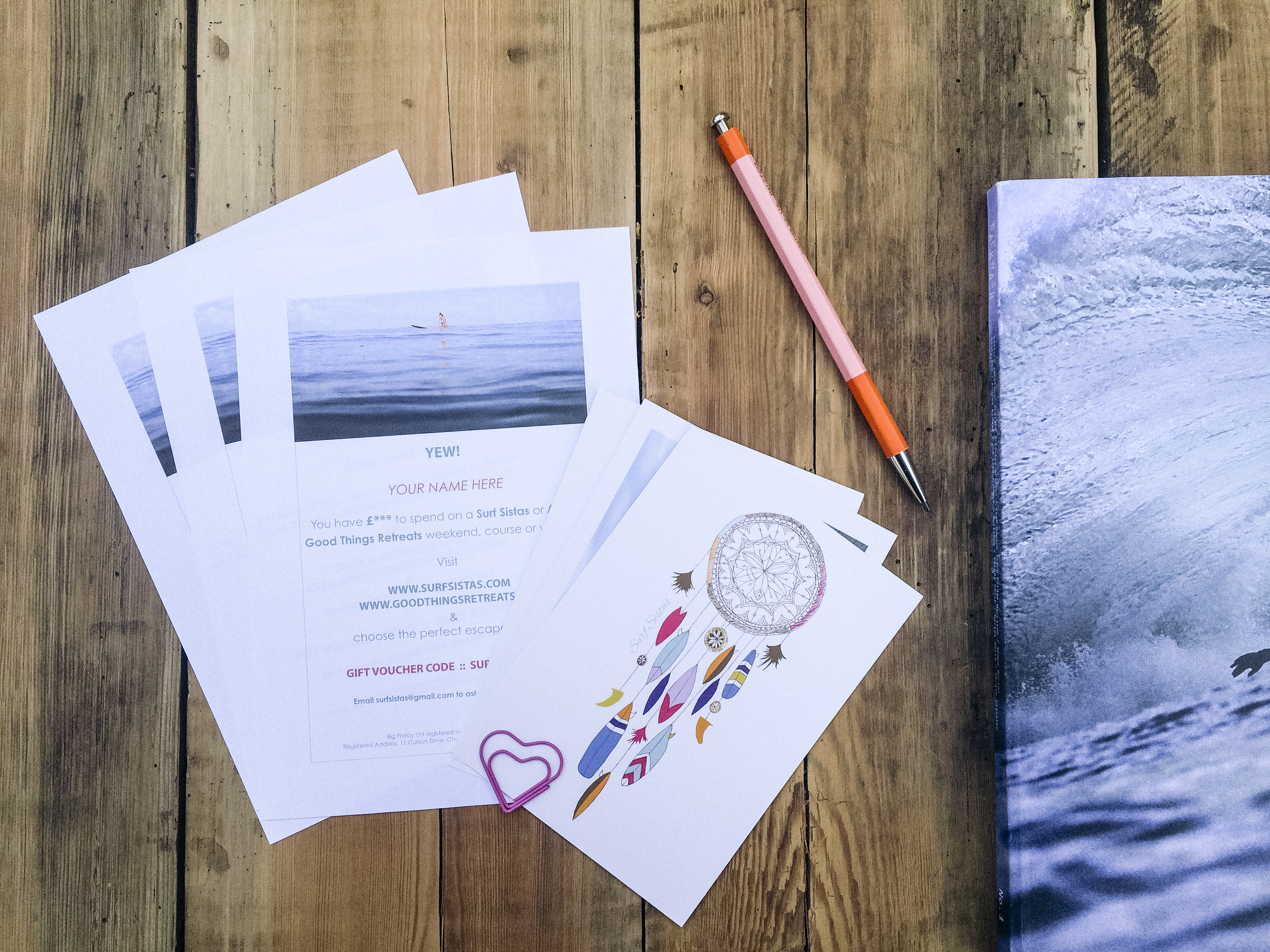 Give the gift of surf stoke, salty hair and sandy toes with one of our Surf Sistas gift vouchers.
Gift an amount of your choosing which your lucky recipient can then use against one or more Surf Sistas weekends, courses or vacations to the value of the voucher.  We will post you a voucher with a set of beautiful Surf Sistas postcards or email to you an online version that you can share electronically or print out if you prefer
To purchase a voucher just send us a message and include the value (UK £ |  US $ |  Euros) of voucher you would like, the full name of the recipient and your postal address if you would like a hard copy of the voucher posted to you.
Please note that we aim to post out gift vouchers first class as quickly as possible, usually within 24 hrs.
Contact us to purchase your gift voucher today