Inspired by the Yoga classes that we love so much on our Surf Sistas retreats, we are streaming a relaxing class to your homes every Tuesday evening with Surf Sistas Yogi Mel Enright.


CURRENT CLASSES
TUESDAYS – 6pm (BST) – Pyjama Yin and Restorative Class
Join us on Tuesday evenings for a super relaxing Yin and Restorative class. Here the stillness of the body and focus on the breath will bring about some much needed deep relaxation at the end of the week. This practice with its supported postures, held longer, will reduce cortisol, the stress hormone in the body and work deeper into the body. During this practise the 'rest and digest' parasympathetic nervous system dominates. This enables deep rest, healing and regeneration to occur; the body stores energy and performs the functions of digestion, detoxifying and building immunity.. especially helpful for the time we are in.

Classes include a combination of; asana, pranayama, mudras, Vedic chanting, meditation and relaxation.


HOW TO JOIN
Sign up using the paypal button below and we will send you the log in details for the upcoming class. Please be sure to drop us a line if the email address linked to your paypal account is not your current email address.

To join us all you need is a laptop or phone, some wifi, and a space to put down your Yoga mat (or towel/sarong) and our Yogi Mel will bring the class to you in your home.

The classes are hosted on the free Zoom platform so please download this onto your lap top or phone ahead of the class.

Please note you can choose to have your video turned off if you prefer so that you can watch the class but no-one can see you, you can also choose to have your audio muted. Mel will mute everyones microphones during the class.

Any props required eg. cushions or a chair, we will let you know when we send you the class link.


Payment
Classes are £5 per session or 5 classes for £20. Blocks of classes do not need to be taken consecutively or within a time frame but are non-refundable.


ABOUT MEL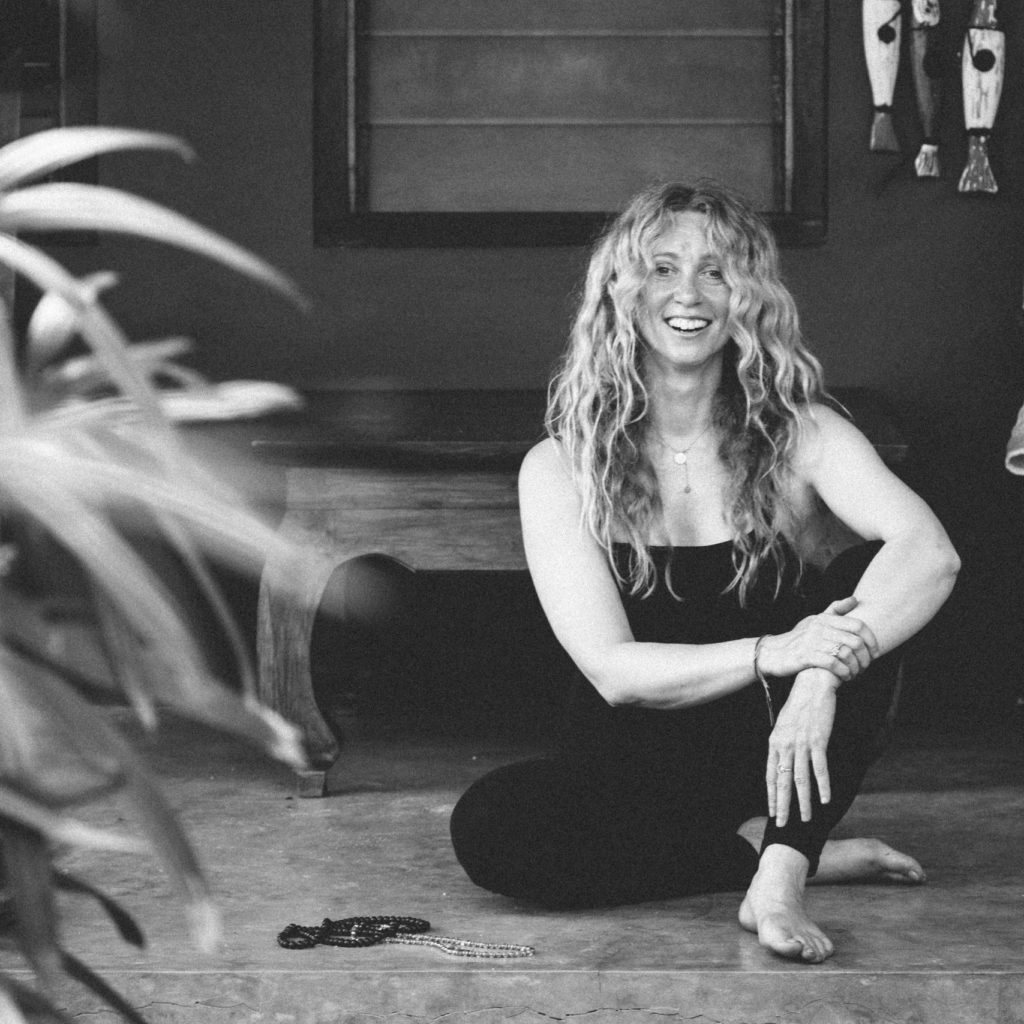 Mel hopes that in sharing the techniques and teachings of yoga, each student can learn tools which will help them to reconnect to their breath, helping them to reduce stress, relieve anxiety, build strength, bring health and happiness. Encouraging students to listen to their own body, trust their own feelings and experience during the practice, Mel hopes to encourage students to become their own healer on the mat.


FEEDBACK
"Fabulous yoga session. Thank you Mel and surfsistas. Relaxed Zzzzzz"
"It was great! loved the Pjs and I did listen to the playlist all evening too. When this is all over I'll come up to give you a real life hug instead of a virtual one"
"Loved this! I definitely fell asleep at one point as I was so relaxed. But more than anything it was the connection with other people and all taking part together which really lifted my spirits today!"
"Just what we all needed I think .. a great Yoga and calming session in these crazy times .. as always you were just wonderful .. big hugs"
"Thank you so much it was just the perfect end to my day"