Our longboard clinics and retreats are super popular so we've decided to share some of the insights from these sessions to our blog. First up our in-house wave-dancer Samantha Sunshine is de-mystifying the magical art of cross-stepping ..
So why do we want to cross-step?
Well, longboards are long – so you'll need to move around the board to turn and trim. Unlike shortboards where you can simply apply more weight to the front foot to go faster and to the back foot to slow down, we need to use the entire board to change our speed.
We cross-step to control that speed along a wave, and to look badass graceful on our journey to the nose. Its the motion of crossing one leg over the other as we walk up to the nose and literally walk on water. Essential for anyone keen on longboarding.
Not only is cross stepping an elegant way to control your board but is also serves a purpose, The motion of shifting your weight from one foot to the other to move keeps the board in the right position on the wave. If you shuffle your feet it is more likely that your board will lose the trim line as you are putting weight on and off your board .. no style points there!
Cross-stepping is only a part of noseriding, the motion of cross-stepping can be practised on any part of the wave. However to successfully get to the nose and perform a noseride you have to find the correct section of the wave, by which we mean the steep top third of the wave, have your rail and tail firmly secure in the wave and perform any kind of stall to slow the board down before gracefully speeding up your board by wandering up the deck to potentially hanging your toes over the nose. We will write another blog post on this!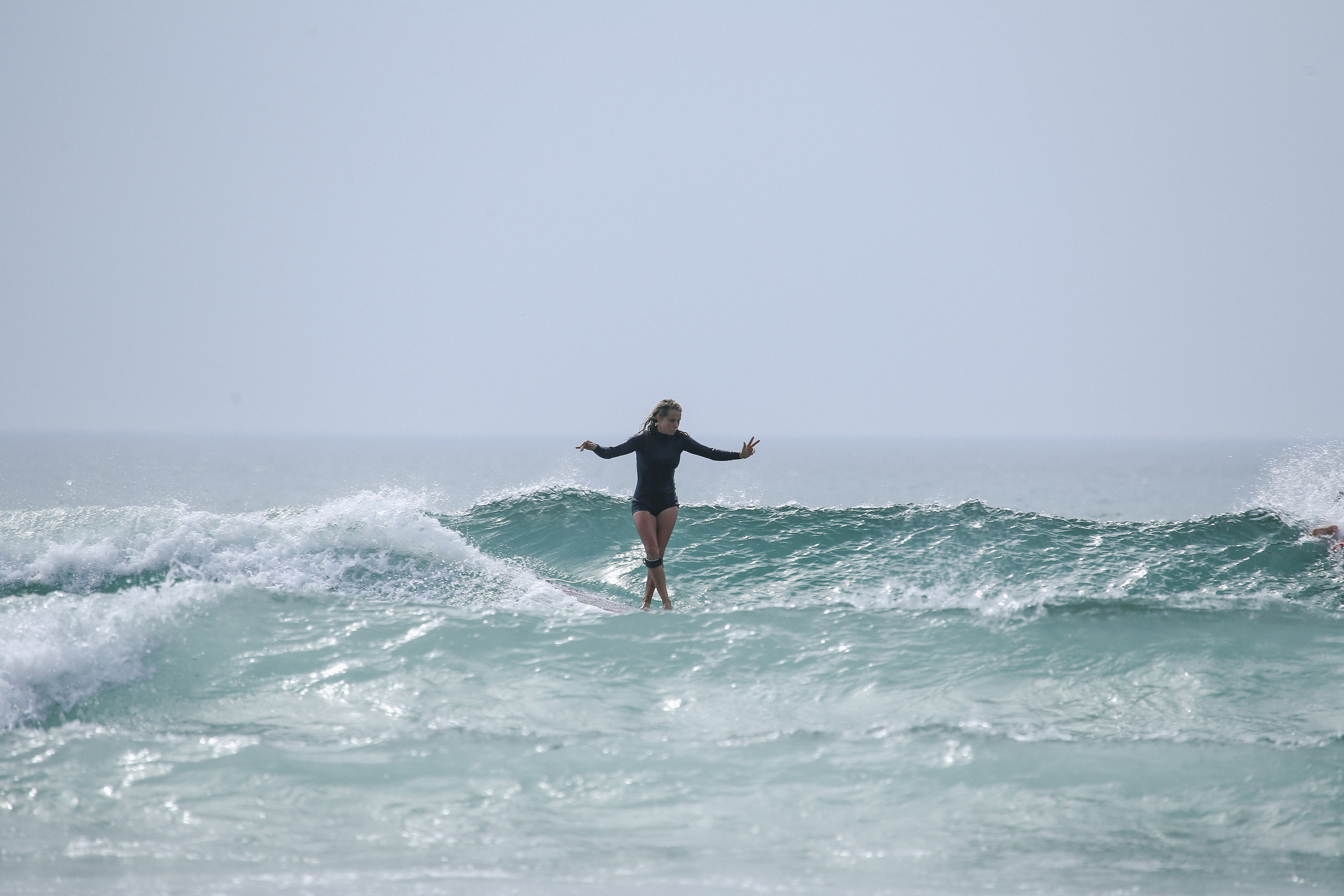 Where do we start?
The first step (pun intended) is to work on stance, we try and be as loose as possible and really feel the board under our feet and get used to the feeling of the board on the wave. We need to make sure our stance is loose to enable us to start walking on the board. If we have feet stuck in the exact same position and we are tense its going to make it a lot harder. When you cross step think of it like dancing. Dancing never works if you are rigid, uptight and tense, so for successful dancing and cross-stepping think loose, relaxed, light footed and fluid. Even just having these thoughts in your brain as you surf will transfer them to your surfing style.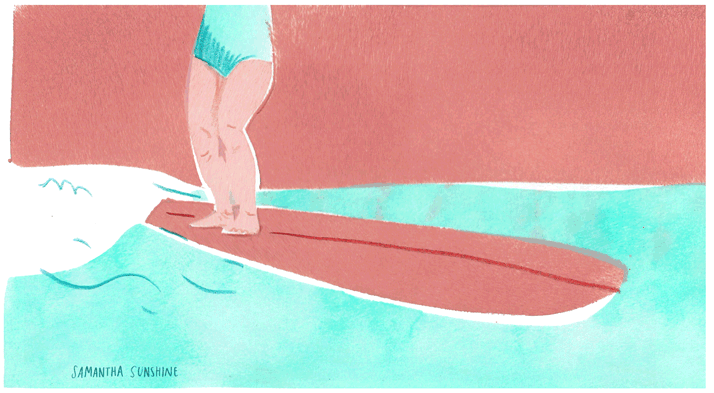 When going for a cross-step remember to keep your knees slightly bent, flip our eyes up and down so we keep our eyes on the wave and our feet, When making a step your foot will be a little to the side of the rail in the direction you're going which is perfectly fine. Shift your weight onto your front foot before taking the other one off, you should be completely balanced before moving the back foot so you don't fall.
Practise on the land
It so beneficial to get used to the action of cross stepping on the ground. Start cross stepping around your house, at work or wherever else you can get some practice in.
To get used to being a bit more off balance, you could also practice on a wobble board or a slackline, or just a piece of narrow pavement! This will improve your muscle memory and directly help with your cross stepping when you are next in the water
Tip: Remember to practice going back. Once you go forward, you have to go back, and it's significantly harder! A helpful tip is to keep your centre of gravity (head and torso) above your feet as you move backwards. If your lean backwards too much the board will run away from you and you will fall off the back.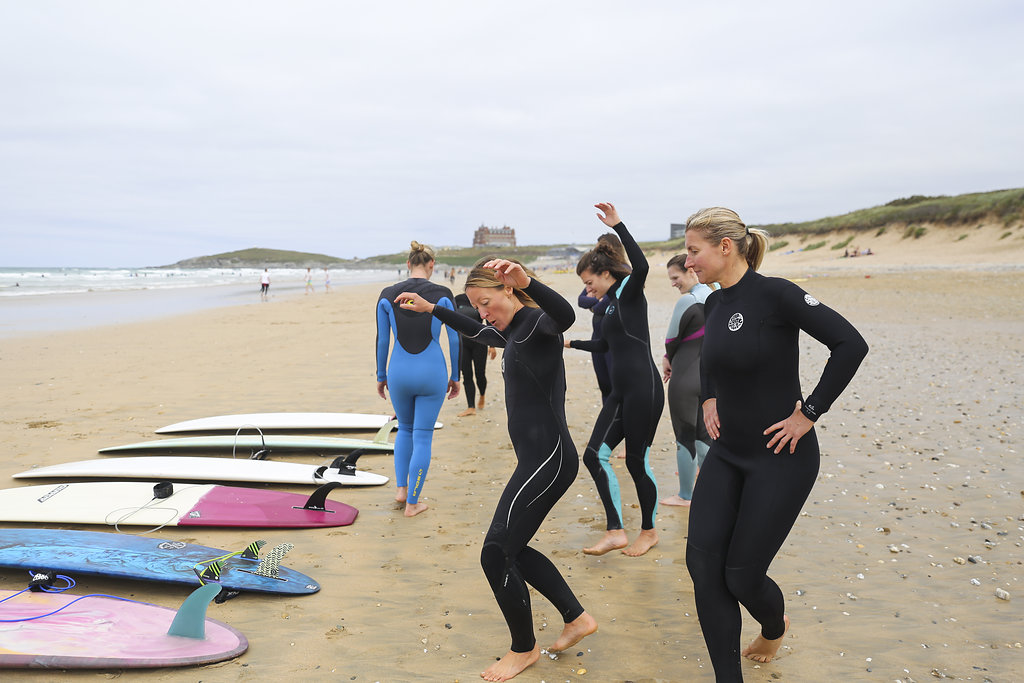 Commit to the cross step
Its so easy to make excuses to yourself and not cross-step, especially when the waves are really nice and you don't want to mess them up ! So instead of not trying give it a go at the end of a wave then you've literally got no wave left to miss out on, you may not be in the perfect section to get to the nose but its a good place to start.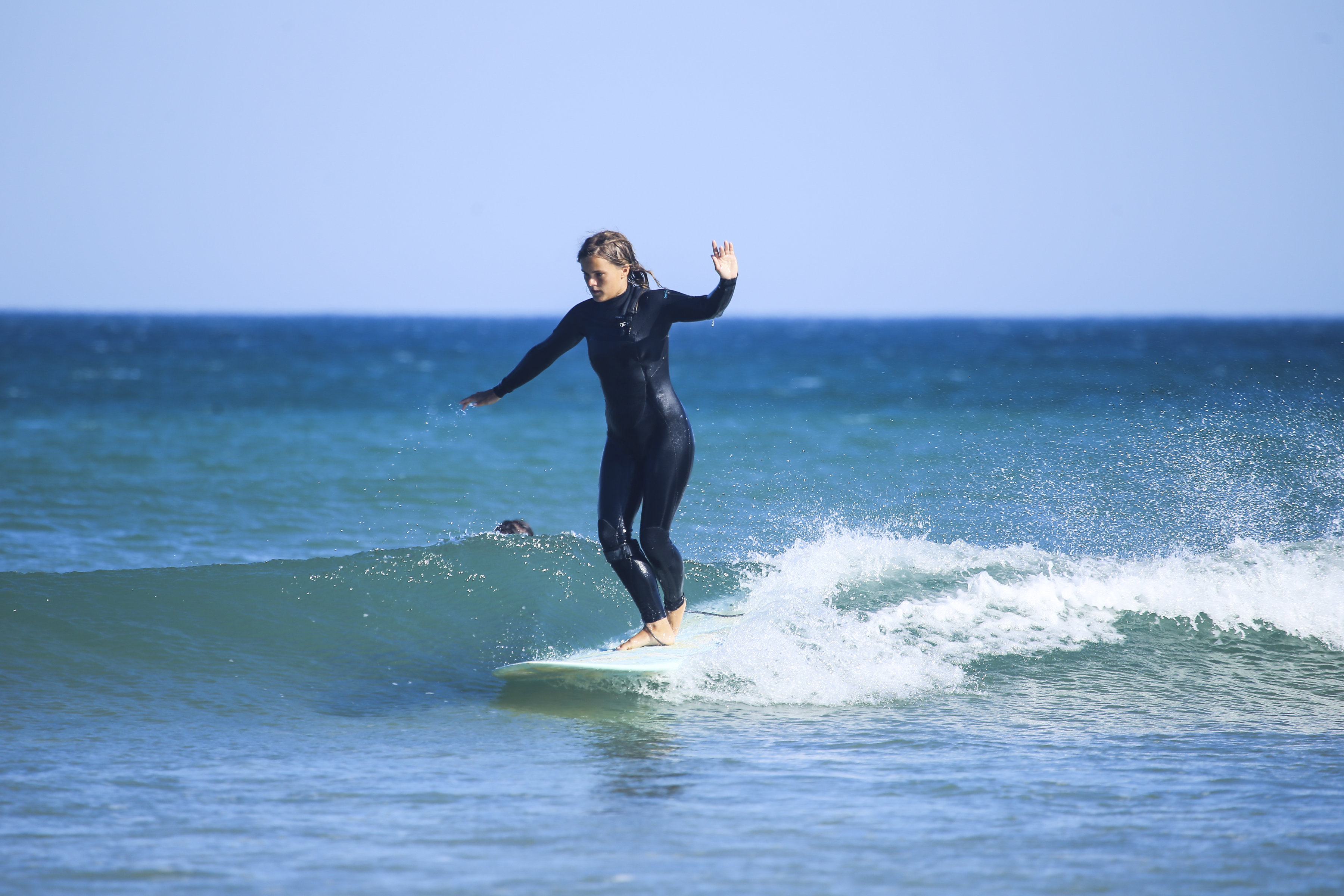 Come water dance with us!
Come water dance with us!
Need some extra help getting your cross step dialled? Join us on a longboard clinic weekend, or a week in the longest point break in Morocco.
Cross stepping is just one part of our courses, where you can learn all things longboard from technique to style.